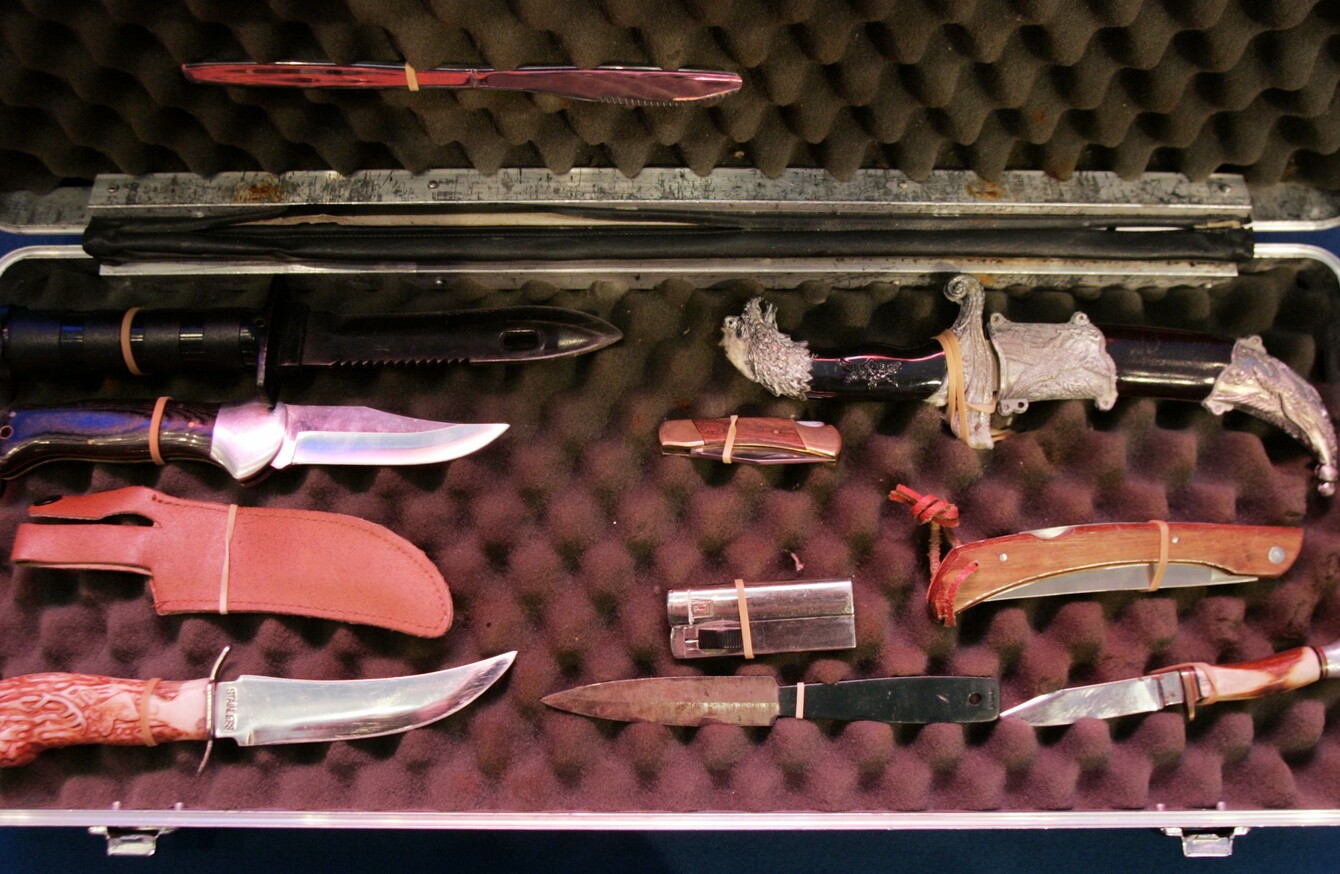 THOSE WHO HAVE knives in their possession will be invited to hand in the blade to garda stations around the capital without fear of prosecution under new plans to decrease stabbing incidents.
Gardaí and local representatives are trying to combat the increase in knife crime in the city in the last 12 months. In recent weeks, there have been stabbing attacks in Dalkey, Drumcondra and a fatal attack in Jobstown, which took the life of Reece Cullen who was buried yesterday.
It is hoped that the proposed amnesty will reduce the number of incidents in the greater Dublin region. A similar initiative set up in 2009 took hundreds of knives off the streets.
Plans
According to the City Council, stabbing incidents are on the rise in most of the Dublin Metropolitan Region (DMR). While figures are yet to be completed in relation to the rise, gardaí told the Joint Policing Committee earlier this week how they are worried that incidents are on the rise.
However, there was a substantial decrease of discharges from firearms, which were down 40% compared to 2015.
Sources within DCC said they hoped that the campaign would be operational within the next three months. Specific garda stations, where knife crime would be most prevalent, will be used as designated amnesty areas.
A full advertising campaign is also expected to launched in a bid to spread the message.