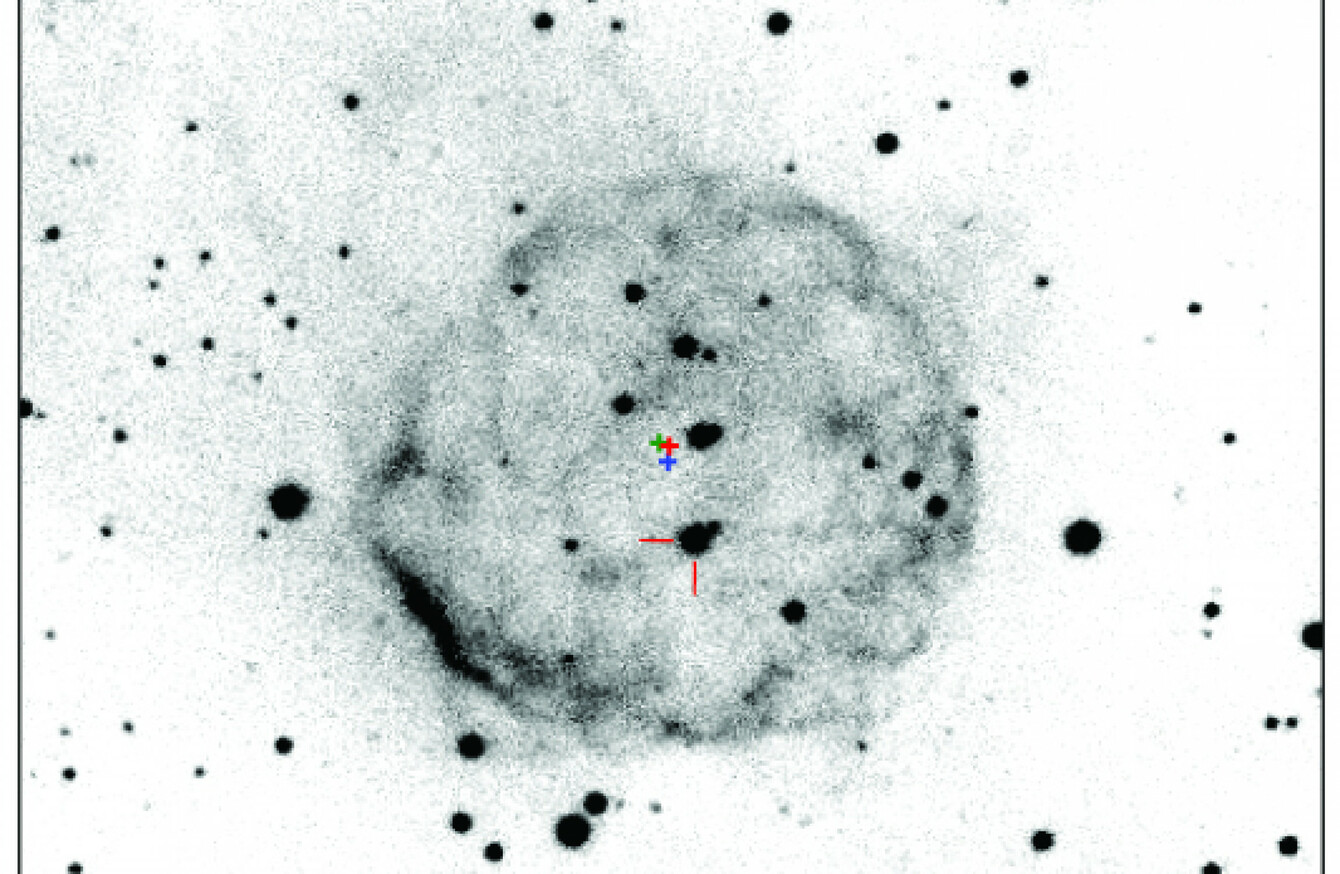 Image: K. Ilkiewicz and J. Mikolajewska
Image: K. Ilkiewicz and J. Mikolajewska
IN MARCH 1437 Korean astrologers saw what they thought was a previously unknown star shining brightly in the night sky.
Two weeks later the 'star' completely disappeared and astronomers haven't been able to find it since.  Until now, 580 years later.
New research has figured out that what was spotted in Korea was actually a nova, a thermonuclear explosion caused by the interaction of two different stars.
A nova is essentially a colossal hydrogen bomb produced when a star like our Sun is being cannibalised by a dead star, which is known as a 'white dwarf'.
"This is the first nova that's ever been recovered with certainty based on the Chinese, Korean, and Japanese records of almost 2,500 years," explained the study's lead author Michael Shara.
White dwarf
It takes the white dwarf over 100,000 years to build up the necessary hydrogen to spark the nova.
Researchers have hunted for decades to find any trace of the star that produced the nova eruption.
A recent expansion of the search field produced a key breakthrough as they were able to uncover the ejected shell of the nova.
Source: CMS Video Feed/YouTube
They confirmed the finding using a photographic plate from 1923 taken at the Harvard Observatory station in Peru.
#Open journalism No news is bad news Support The Journal

Your contributions will help us continue to deliver the stories that are important to you

Support us now
"With this plate, we could figure out how much the star has moved in the century since the photo was taken," Shara said.
Then we traced it back six centuries, and bingo, there it was, right at the center of our shell. That's the clock, that's what convinced us that it had to be right.
The researchers believe that a nova goes through several cycles of hibernation and explosion over the span of its lifetime, which can last billions of years.
"In the same way that an egg, a caterpillar, a pupa, and a butterfly are all life stages of the same organism, we now have strong support for the idea that these binaries [novae] are all the same thing seen in different phases of their lives," Shara said.
The study was published in the journal Nature.