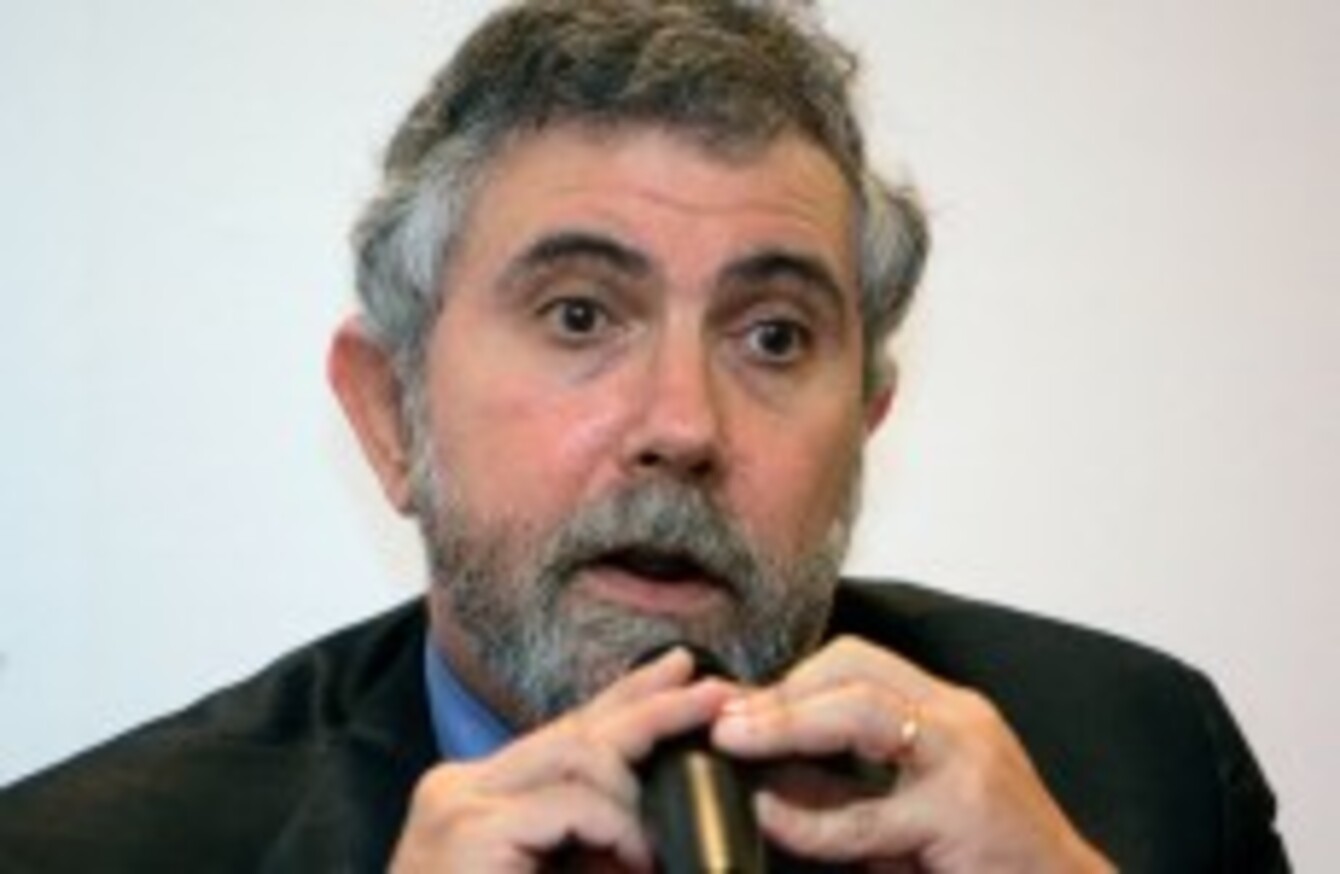 Image: Lai Seng Sin/AP
Image: Lai Seng Sin/AP
A NOBEL PRIZE-WINNING economist has warned American voters not to support Mitt Romney's economic plans – saying the United States would experience a recession similar to Ireland's if Romney was in charge.
Appearing on Comedy Central's The Colbert Report earlier this week, New York Times columnist Paul Krugman said Ireland was a perfect example of "Romney economics in practice".
"They've laid off a large fraction of their public workforce, they've slashed spending, they've had extreme austerity programmes," he said.
They have 14 percent unemployment, 30 percent youth unemployment, zero economic growth. Ireland is a demonstration – Ireland is America's future if Romney becomes president.
The Princeton academic, according to the Huffington Post, pointed out that Republican figures had previously held up Ireland as an economic model to be followed in the US – with the low corporate tax rate a particular attraction.
Romney has promised an ambitious plan of cuts to government spending, bringing it from 24.3 per cent of GDP in 2011 to under 20 per cent in his first year of office – and has attacked Obama for suggesting the US needs "more firemen, more policeman, more teachers".
Politico reports that Krugman was not endorsing Obama's re-election either, however, saying that while Obama had "inherited" an economic depression, he had "not taken us out of it".
This was a result of "some mistakes on his part, but mostly a lot of opposition from the other guys. It's a worldwide problem. We're just stuck in what is really a depression."