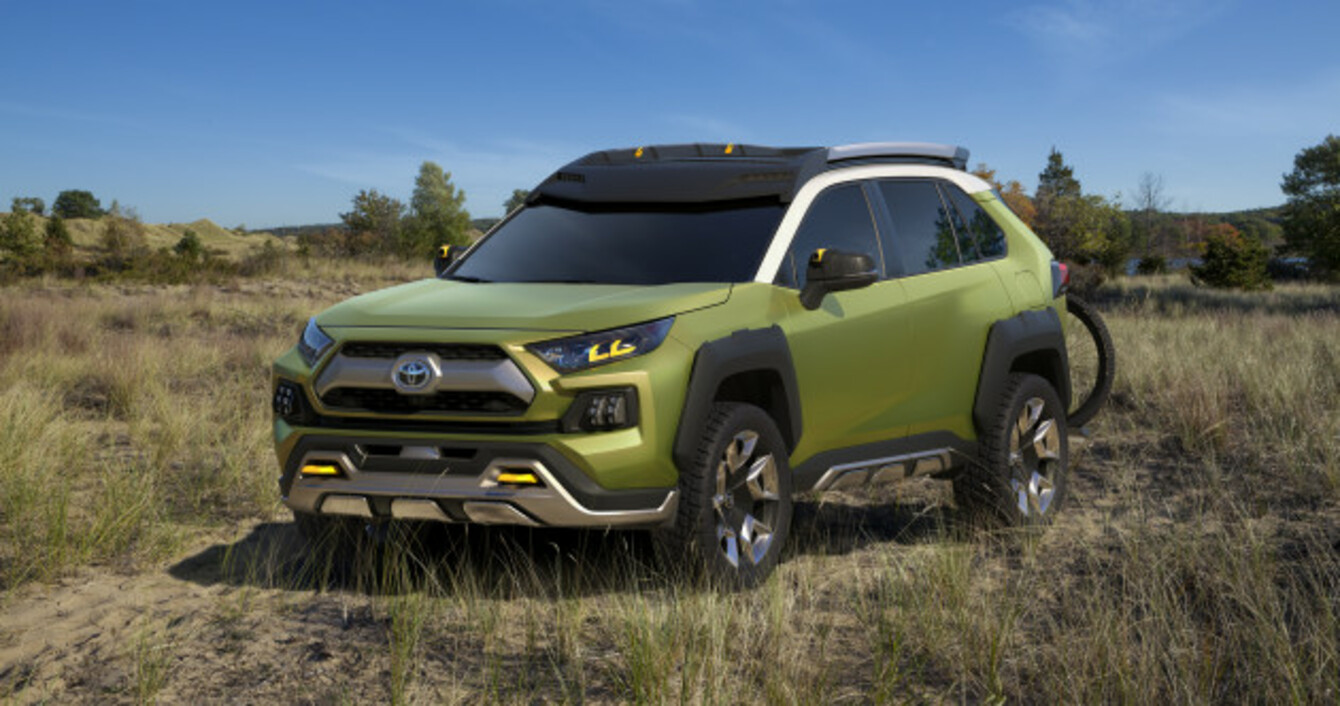 AT MANY OF the European motor shows this year the show stealers were electric autonomous concept vehicles that previewed a future of clean green motoring. However, at this month's LA Auto Show, the big news revolved around a glut of big new SUVs.
This seems a little at odds considering that the State of California is more known for its fast convertibles, electric Teslas and Prius hybrids. But whilst these machines look like gas-guzzlers, they can all be had with some sort of electrified powertrain. In fact, Ford Motor Company has said it is aiming for an all-electric SUV with a 300-mile range by 2020.
Looks like the Sports Utility Vehicle craze isn't going away anytime soon.
1. Range Rover SVAutobiography
Swit and indeed swoo. This is the ultimate in luxury SUVs. If a regular Rangie is just too compact to carry you and all your wealth then you need the long-wheelbase Range Rover SVAutobiography. It has two seats in the back, one for you and the other for your wallet.
There is a massive full centre console between the two seats, which can each recline by as much as 40 degrees and offer 1.2 metres of legroom.
According to Land Rover, with a "hot stone massage function, heated calf and foot rests, the rear cabin promises a peerless passenger experience."
The SVAutobiography can be had with a 565hp supercharged 5.0-litre V8 petrol. Or for those who don't want to immediately melt the ice caps with their vehicle, they can opt for the P400e 404hp plug-in model, which has a claimed 50km electric driving range.
2. Lexus RX350-L
For those that like luxurious SUVs but need more than two seats in the back, Lexus unveiled a seven-seat version of its RX SUV. But if seven seats is one too many, the RX can be had with just six. You can have an extra row of fold-away seats in the boot and in the middle row a choice of a bench seat or two individual chairs.
Again, the RX350-L is a hybrid and it will be available in Ireland next year.
3. BMW X7 iPerformance Concept
The X7 Concept made its North American debut at the 2017 Los Angeles Auto Show and the luxurious SUV will go on sale in 2019.
It is yet another large, luxurious three-row SUV with a petrol-electric plug-in hybrid powertrain.
The powertrain marries lithium-ion batteries and an electric motor to a BMW TwinPower Turbo petrol engine, likely to be a four-cylinder unit in much the same way the PHEV X5 currently operates. When the X7 goes into production it will most likely be a seven-seat SUV not the six-seat version as seen at the motor show.
4. Subaru Ascent
Subaru also got in on the seven-seat trend and introduced the Ascent, a rugged family SUV with three rows of seats. However, at present it is only for the North American market.
5. Jeep Wrangler
Fiat-Chrysler have done a terrific job updating the iconic Jeep Wrangler. It looks rugged and cool and classic and modern all at the same time.
It has removable doors, windows and roof for even more open-air SUVing and with its 4×4 system it is a proper off-road utility vehicle. But to keep up with the times and to appeal to the more green lifestylers, the Jeep Wrangler will come with a hybrid powertrain option down the line.
6. Future Toyota Adventure Concept
So. Much. Want.
This is perhaps the coolest SUV of the whole show but, alas, for now it is still just a concept vehicle. The concept  looks like a Toyota 4Runner from the future and can be powered by either a petrol engine or a hybrid drivetrain linked up to torque-vectoring all-wheel drive, with variable terrain-response settings and four-wheel lock functionality.
This means it is a proper off-roader especially with those 20-inch wheels with all-terrain tyres and liberal amounts of body-cladding protection. Let's hope that this funky, chunky concept makes it into production.