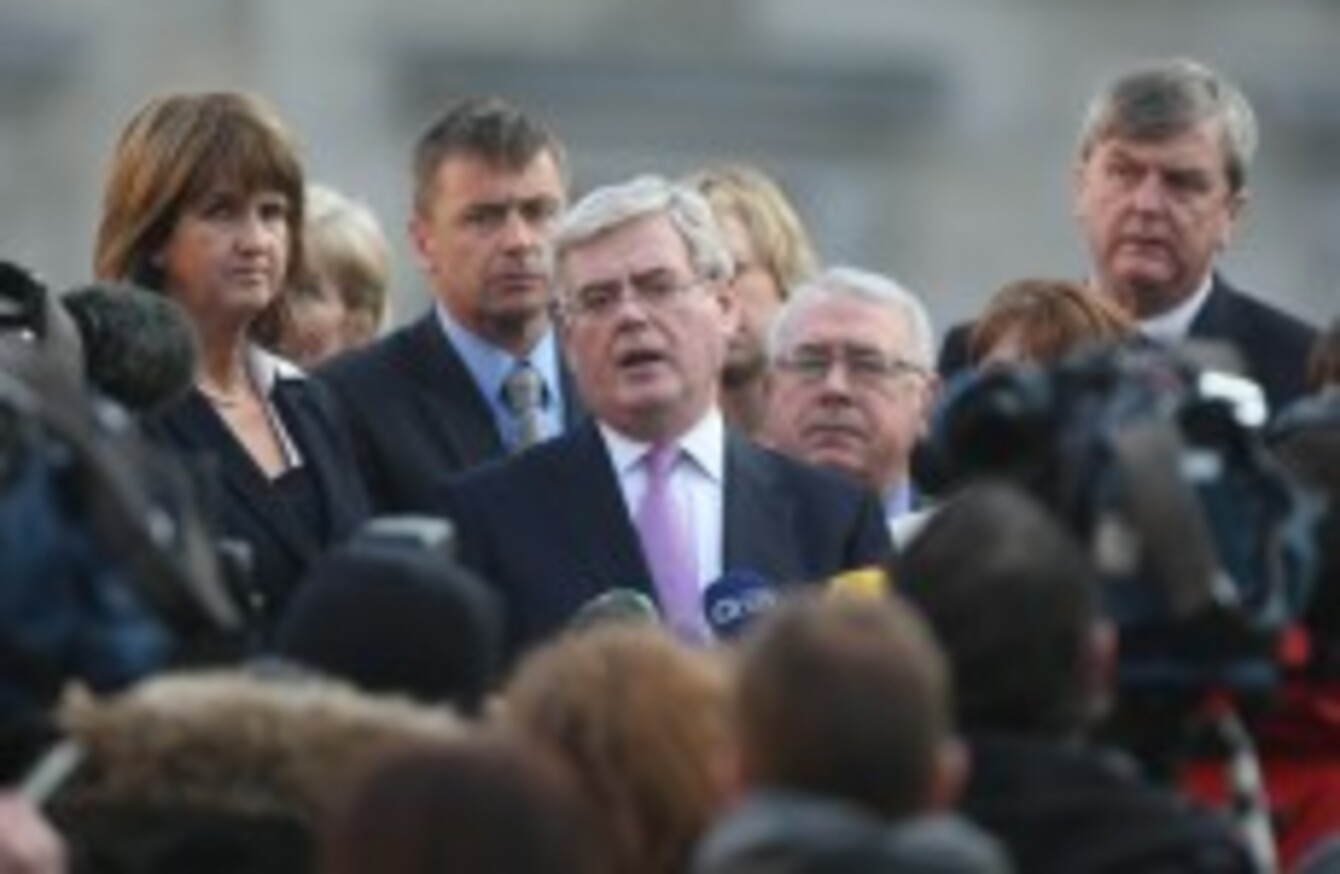 Image: Niall Carson/PA Wire
Image: Niall Carson/PA Wire
LABOUR PARTY leader Eamon Gilmore has promised that his party would ensure the nationwide availability of high-speed broadband, in order to promote the expansion of businesses and create new jobs.
Launching his party's 'Plan for Digital Ireland' this morning, Gilmore said the availability of high-speed internet connection was "as important to Ireland in the 21st century as electricity was in the Thirties".
Investment from overseas would be encouraged by a guarantee of quality broadband infrastructure, he added.
"We are entering an era where many goods will never be manufactured or packaged in a traditional way, the manufacturing of the future will be carried out in an online setting," Gilmore said. "Our plans today provide a blueprint for building that foundation."
The plan bemoans how Ireland had fallen out of the top 50 global rankings for internet download speeds – and how Ireland's download speeds ranked 20th out of the 30 countries in the OECD.
Labour's proposals include establishing a new nationally-owned broadband provider to begin rolling out 'next generation broadband' nation wide, and the development of a 'broadband rating system' for all properties being rented or sold.
A Labour government would also appoint a 'Chief Information Officer' to oversee the improvement of e-government, and ask communications regulator ComReg to ensure that all broadband providers provide regular data on the speeds being provided by their connections.
Labour's full plan can be downloaded in full at its website.