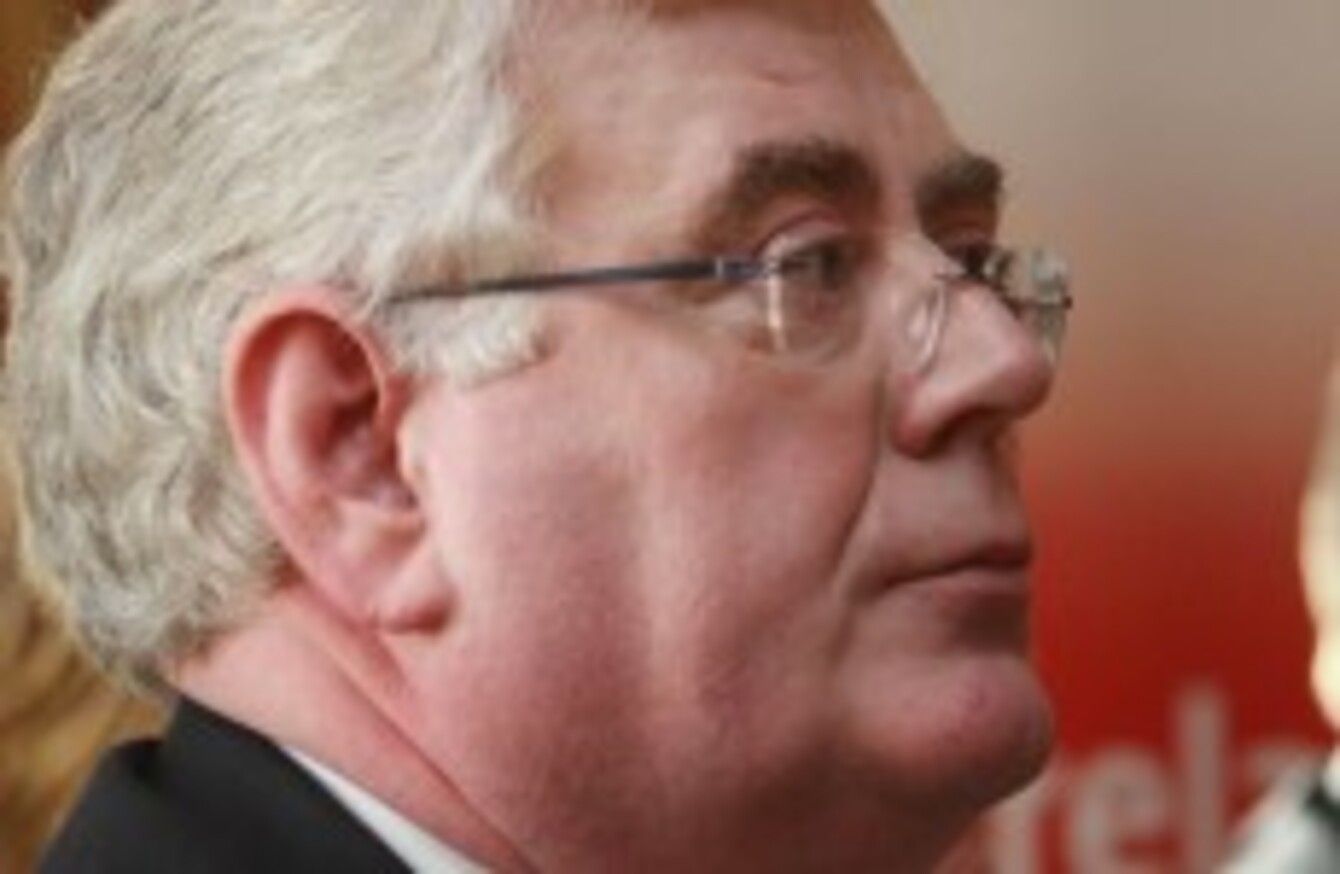 Image: Niall Carson/PA Wire
Image: Niall Carson/PA Wire
Updated 17.59
LABOUR LEADER Eamon Gilmore has announced that he is to put a motion of no confidence in the government in the Dáil next week, saying that Ireland's economic recovery is postponed for as long as Fianna Fáil remain in power – but the government says it won't allow Dáil time to have the motion discussed.
Announcing the motion on the steps of Leinster House this afternoon, Gilmore said the rumours of a Fianna Fáil heave in recent days had meant Ireland was left "with a government that is clearly divided, politically dysfunctional and incapable of leading the country to national recovery".
Fianna Fáil was "deepy divided and had a leader who clearly no longer enjoys the confidence of significant numbers of his cabinet," Gilmore insisted, laying down the gauntlet for the Green Party by inviting it to support the motion.
"I expect that in accordance with the normal parliamentary practice and procedure, the government will now allow time for a debate on this motion next week, or alternative will table a motion of confidence in itself," the leader added.
However, Government chief whip John Curran this evening said he would be recommending that the government not allow Dáil time to debate the motion, saying the cabinet needed to concentrate on finishing its own legislative workload.
"It will be open to the Labour Party to move this motion at their next Private Member's time, which is the week after next," Curran said, adding: "I'm confident the government can win that vote.
"This is just another meaningless political stunt which exposes Eamon Gilmore's  reluctance  to  abandon  the 'politics as usual' approach," Curran concluded.
Fine Gael has also criticised the motion, describing it as "ill-advised" and saying it was poorly timed.
Gilmore had earlier said the motion marked a "make your mind up time for the Green Party, for the Independents and for Fianna Fail backbenchers who have been critical of government.
The longer they cling to power, the longer the prospect of national recovery will be postponed.
The fact that the motion will now not be heard until two weeks' time means that Fianna Fáil may have a chance to resolve its current leadership issues before the debate is likely to take place.
The government's tactics goes against the traditional convention, which is that the sitting government counters any motion of no confidence with a confidence motion of its own, which then gains precedence over any other Dáil business.