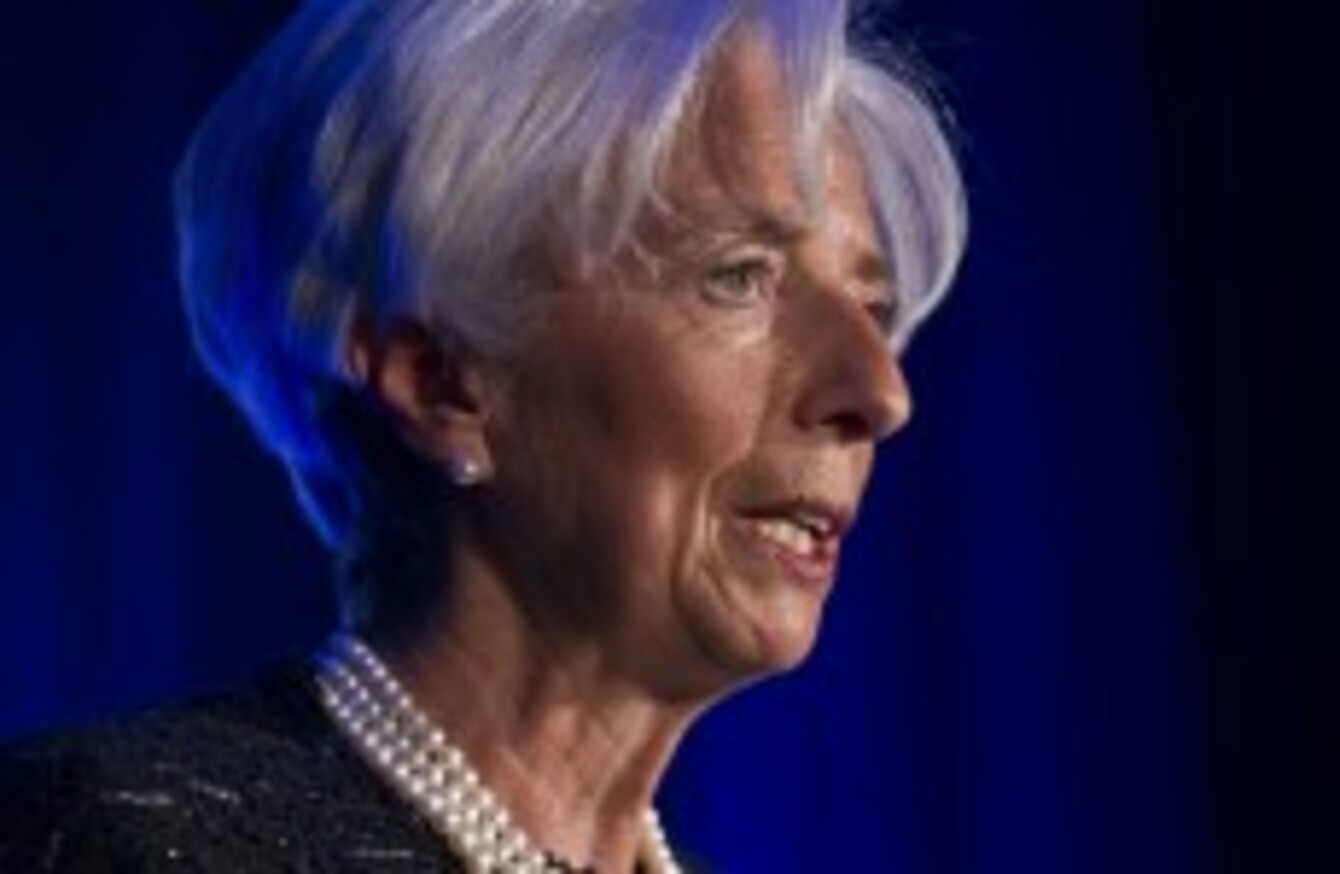 Image: J. Scott Applewhite/AP
Image: J. Scott Applewhite/AP
THE MANAGING DIRECTOR of the International Monetary Fund, Christine Lagarde, has cited Ireland as a role model of a country which has implemented measures encouraging the creation of new jobs.
In a speech in Washington, Lagarde said Ireland's programmes to educate workers in new skills, as well as incentives for both employees and employers to take up work, should be followed by other countries.
"We must improve competitiveness and have better functioning labour markets so that we can generate more jobs," the former French finance minister said. "The focus should be on getting people back to work."
She continued:
Recent initiatives in Ireland are a good example – including targeted training, as well as incentives for workers to take-up job opportunities, and for employers to take-on people who are unemployed.
At her speech, on the theme of "thinking beyond the crisis", Lagarde said the process of reforming labour markets was not easy, but it was nonetheless essential in order to make economies more competitive and to get people back to work.
"It needs to be done, but done according to individual country circumstances, and done with care," she said.
Lagarde summarised the global plan of action for countering the ongoing debt crisis as being to act quickly, act together, and to act with confidence.
Her comments could be interpreted as a further sign of what appears to be a growing rift between the IMF and Ireland's European financial backers.
Yesterday ECB governing board member Jorg Rasmussen acknowledged that while household debt was a major concern for Ireland's recovery, it was the firm view of the ECB that Ireland should continue its annual repayments of the IBRC promissory notes.
The IMF has previously indicated it would not block plans to burn senior bondholders of Irish banks – including those of AIB who were yesterday repaid a €1.5 billion unsecured bond – but plans to impose any such losses have been persistently vetoed by Frankfurt and Brussels.