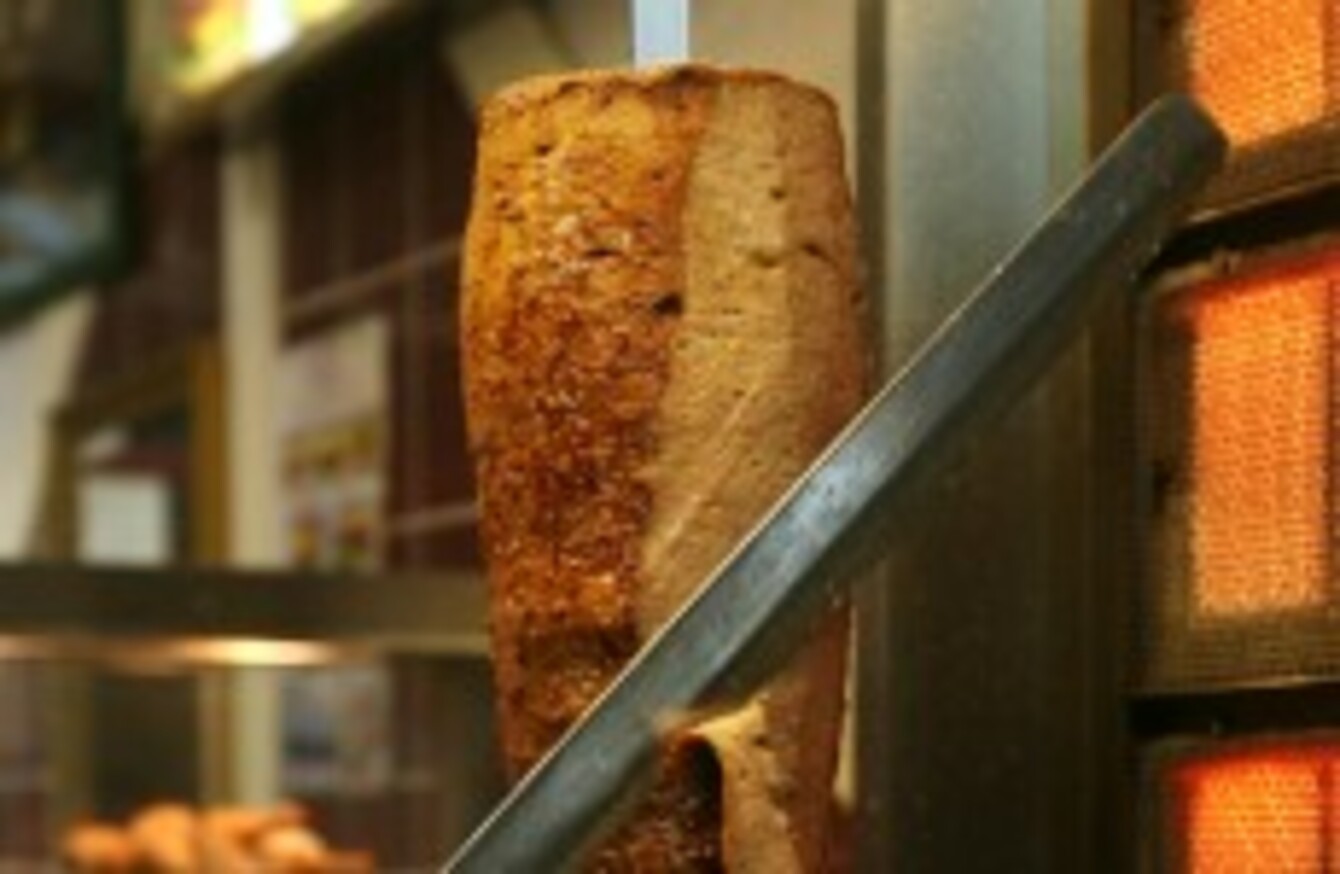 Image: Lewis Whyld
Image: Lewis Whyld
"WHEN YOU ORDER a lamb kebab you expect to get a lamb kebab and not a beef and chicken kebab."
Those are the wise words of the Food Safety Authority of Ireland after it discovered chicken and bovine DNA in takeaway lamb dishes.
The findings of two surveys carried out recently in Dublin city were published by the watchdog today.
Out of twenty lamb kebabs and lamb dishes served in takeaway restaurants, seven contained other meats that were not declared on the menu.
Bovine and chicken DNA were found but, luckily there was no horse, goat, pig or turkey DNA discovered in any of the samples.
Six of the seven meals were described on menus as lamb kebabs, but most of these did not contain any lamb at all. Or, if they did, it was in tiny amounts.
All six lamb kebabs with undeclared meat contained over 60% chicken and 5 to 30% beef. Only three of these six lamb kebabs were found to contain lamb, however, the levels were as low as 1 to 5%.
Finally, one of the ten lamb dishes sampled – minced meat for lamb skewers – with undeclared meat that was described on the menu as lamb, was found to contain over 60% beef and over 30% lamb.
FSAI chief Professor Alan Reilly was quick to point out there is no food safety issue at play here but raised concerns about customers being misled.
"Incorrectly listing meat products on a menu or menu board, whether inadvertently or by design, is an unacceptable infringement of the labelling legislation," he said.
#Open journalism No news is bad news Support The Journal

Your contributions will help us continue to deliver the stories that are important to you

Support us now
However, in good news, the FSAI study of beef products found no traces of horse DNA in the 52 beef products analysed.
The watchdog says this indicates compliance by industry following last year's scandal.
The two studies were undertaken as part of an ongoing EU-wide programme on food fraud.