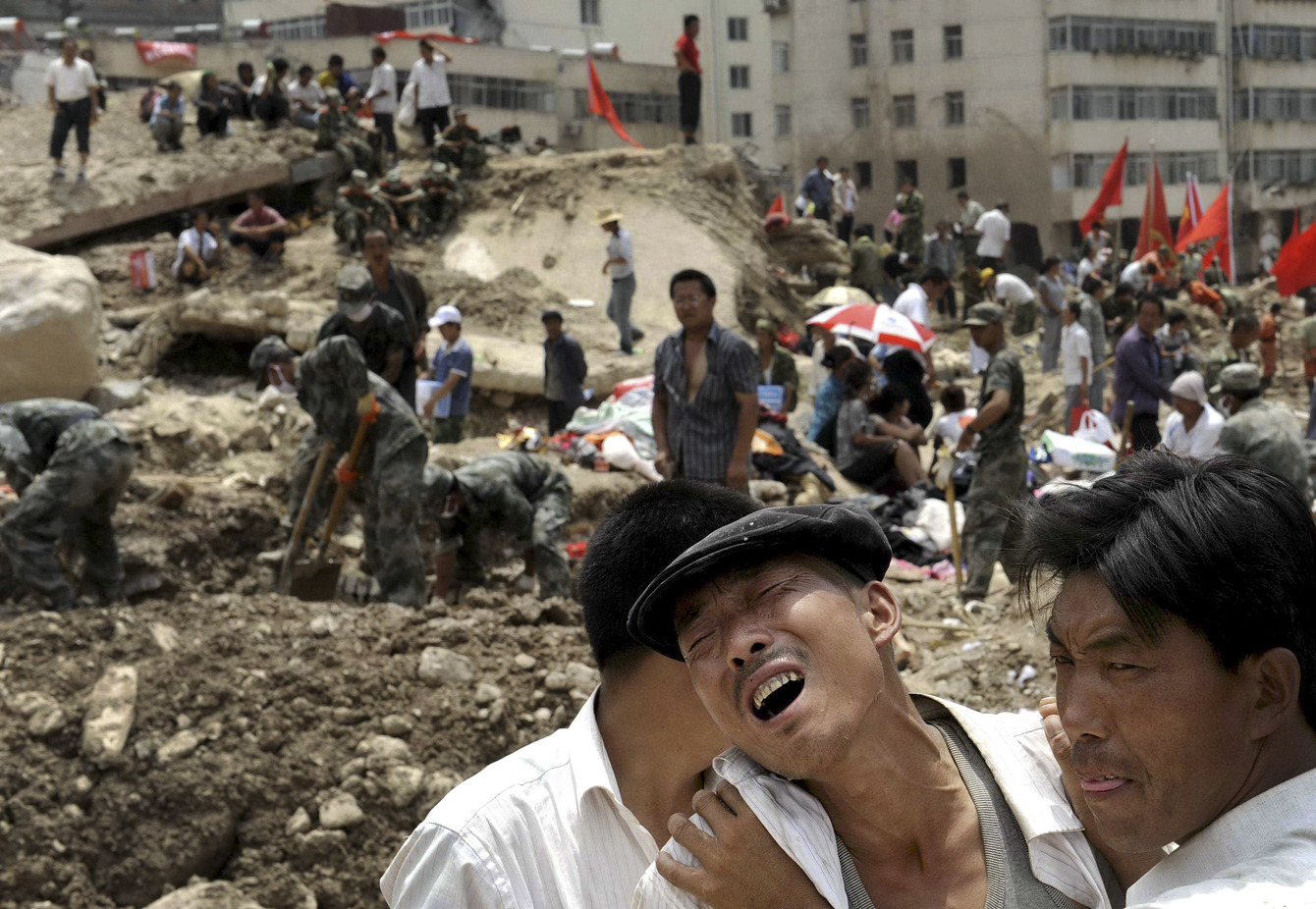 OVER 700 DEATHS have been confirmed as a result of the major mudslide which struck the Gansu province in northwest China on Sunday. Over a thousand people are still missing.
One man was rescued 50 hours after being buried by mud and rubble which trapped him in his home. The 52-year-old was described as being very weak, but breathing normally.
A family was rescued after a 12-hour rescue operation, according to the Xinhua news agency. More than 1,200 people have been rescued so far, but hopes of finding any more survivors is fading.
This CNN reporter explains the difficulties facing those involved in the search effort:

China's premier Wen Jiabao has called on rescuers to continue the search until every survivor has been found, but the death toll is expected to rise even further.
Engineers using controlled explosives have succeeded in lowering the water level of an overfilled lake which cause the landslide: