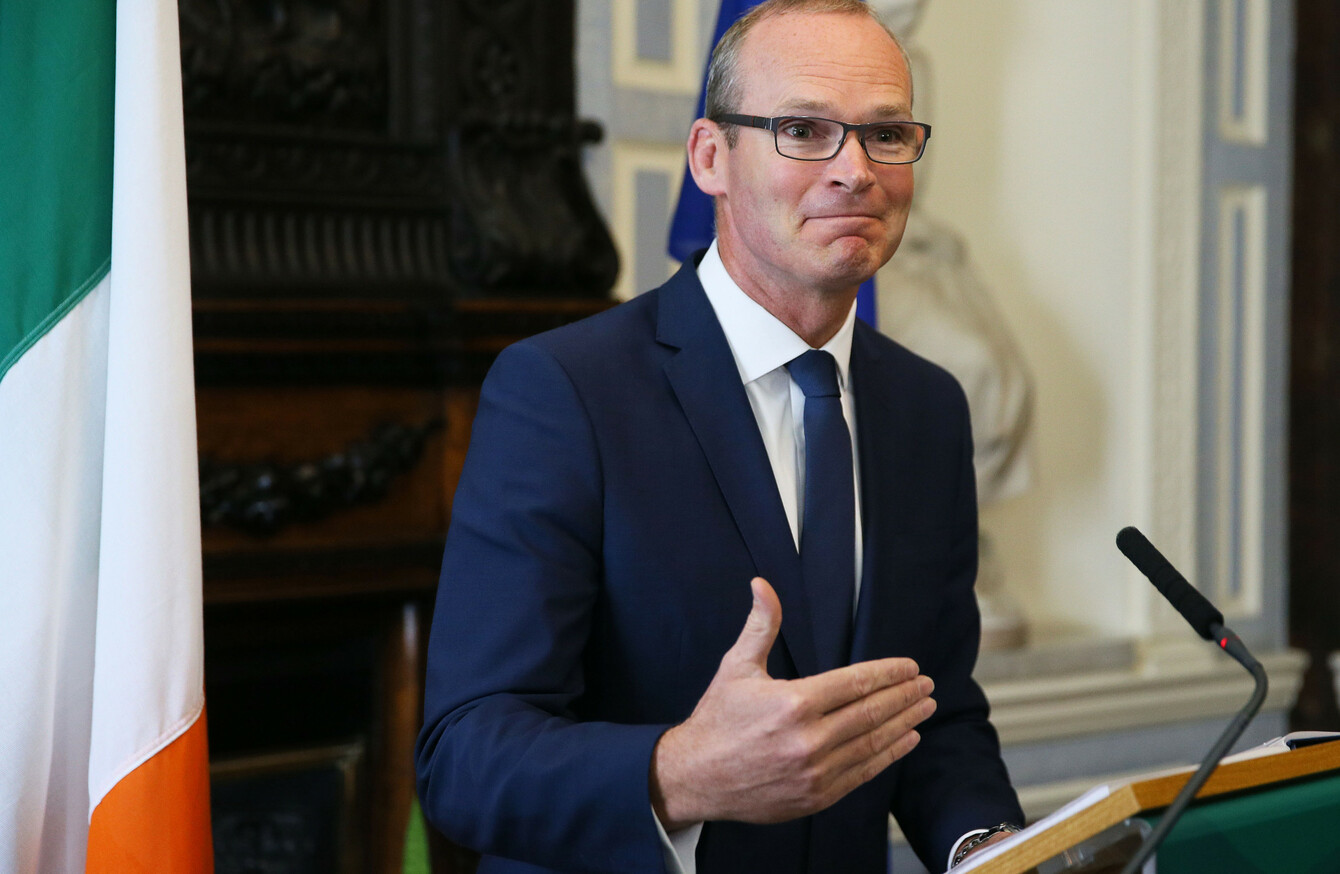 Image: PA Wire/PA Images
Image: PA Wire/PA Images
A GROUP THAT represents private language colleges in Ireland has filed a complaint with the Department of Foreign Affairs and Trade for unfairly promoting certain schools.
The issue was raised by the Private College Network (PCN) – a body set up two years ago that represents half a dozen Dublin-based English language schools.
Its members include Liffey College, Academic Bridge, Dublin Centre of Education, the International College of Technology, NED Training Centre and SEDA College.
Last month, PCN contacted members of the joint committee on Foreign Affairs and Trade, and Defence, which includes the minister, Tánaiste Simon Coveney, to complain about the State promoting one group of private language schools over others.
Its correspondence, seen by Fora, included an email sent to a student who sought advice from an Irish embassy about language schools.
A reply email directed the student to a list of courses in Ireland carried out by the Accreditation and Coordination of English Language Services (ACELS) group.
The student was also directed to the State's immigration website which includes a list of further English courses available.
However, the embassy stated that "the difference between the two lists is that the ACELS is a quality accreditation" compared to schools that are part of the Interim List of Eligible Programmes (ILEP) – which includes PCN language schools.
ILEP was a measure introduced in 2015 after the government started to step up regulation of language schools following a number of high-profile school closures.
The system, which involves random spot checks on schools, was designed to keep track of education programmes for non-European students who come to Ireland.
It was created as a temporary measure ahead of the launch of the International Education Mark (IEM). That scheme was meant to be established in Ireland in 2016, but ILEP was instead extended into 2017.
A spokeswoman for the Department of Education told Fora that legislative amendments are required to introduce the IEM. These amendments are in a bill due for enactment later this year.
Schools outside the ACELS group can't attain that accreditation during the transition period while it is phased out for the new measures. It has been effectively closed to entrants since 2014.
Speaking to Fora, PCN chairman David Russell said it was unfair that the State is promoting ACELS colleges and suggesting that they are of a higher standard at the same time as blocking schools from joining the scheme.
Unlike ILEP colleges which are subject to random spot inspections for quality control purposes, ACELS schools are only inspected if there is a change of ownership or premises of the school and if a complaint is made.
There are currently just under 100 ACELS recognised organisations nationally.
Letter
Russell's correspondence to the department said that his group has held numerous meetings over the past several years with the Department of Justice and Equality.
At these meetings, the perceived anti-competitive practices of State entities promoting one group of language schools in Ireland over another was discussed.
"It would appear from the information contained in your email (to the student) that the Department of Foreign Affairs and Trade is indeed engaging in this activity," the letter read.
He added that it was "worrying" that the State is providing what he has deemed "misleading" information about language school accreditation to prospective students.
"All language schools in Ireland are expected to apply for ILEP listing. The ACELS brand you make reference to is a limited, voluntary scheme. A scheme, I might add, which is closed to new members, as it has been since 2012.
"The assertion that only schools who got into ACELS prior to 2012, are the only regulated and 'quality' schools in the country, is simply not true."
A spokesman for the Department of Foreign Affairs and Trade said it was "currently looking into the issues raised" by PCN.
Sign up to our newsletter to receive a regular digest of Fora's top articles delivered to your inbox.
Written by Killian Woods and posted on Fora.ie