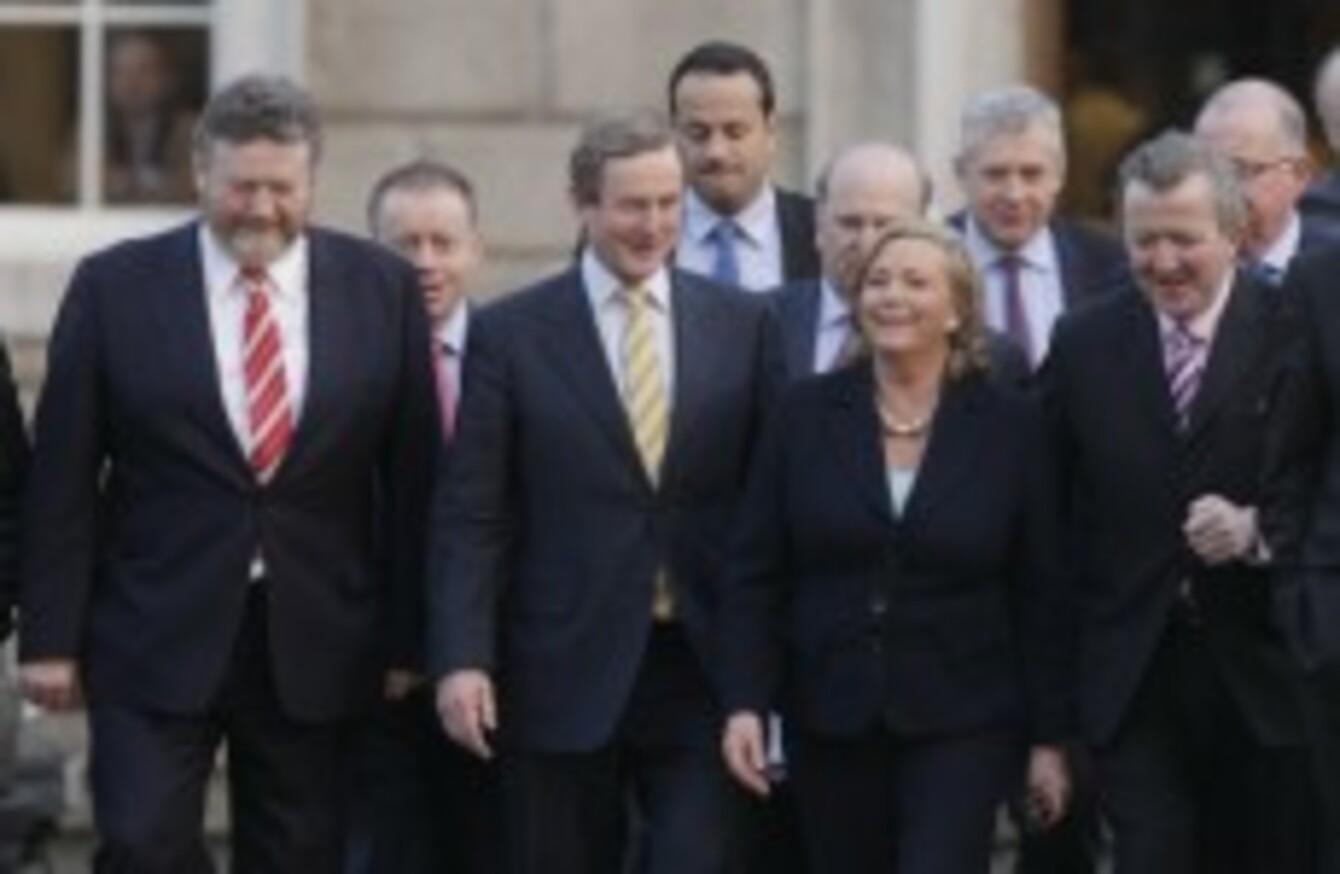 Image: Niall Carson/PA Wire
Image: Niall Carson/PA Wire
THE LATEST RED C POLL bodes well for Fine Gael, putting the party further ahead of Labour than either the previous Red C poll or the Millward Brown Lansdowne poll printed in the Irish Independent today.
Commissioned by Paddy Power, the sample of 1,000 adults across the country on at the start of this week returns a 37 per cent support rating for Fine Gael. That's a four per cent increase on the previous Red C poll.
Labour are down two points to 19 per cent, Fianna Fáil are up two to 18 per cent, and Sinn Féin are down one to 12 per cent.
The Green Party is unchanged at 3% and Independents are down four to 11 per cent.
Fine Gael's approval was at 27 per cent on the Millward Brown Lansdowne poll in today's Independent, and Labour at 24 per cent. Fianna Fáil had 16 per cent and the Green Party just 1 per cent of support. Sinn Féin were up three to 13 per cent. Independents at 15 per cent.
Most memorable moment?
Red C poll respondents also voted for their most memorable moment in the past four years in Irish politics, with the majority citing the government's handling of the EU/IMF bailout as number one.
Brian Cowen's Morning Ireland 'garglegate' interview came in as the second most memorable moment, while the failed leadership heave against Enda Kenny was third.
Joint last for memorable moments were Jackie Healy-Rae's hairstyle and Green TD Paul Gogarty's Dáil outburst and "unparliamentary language" in the Dáil over a year ago.