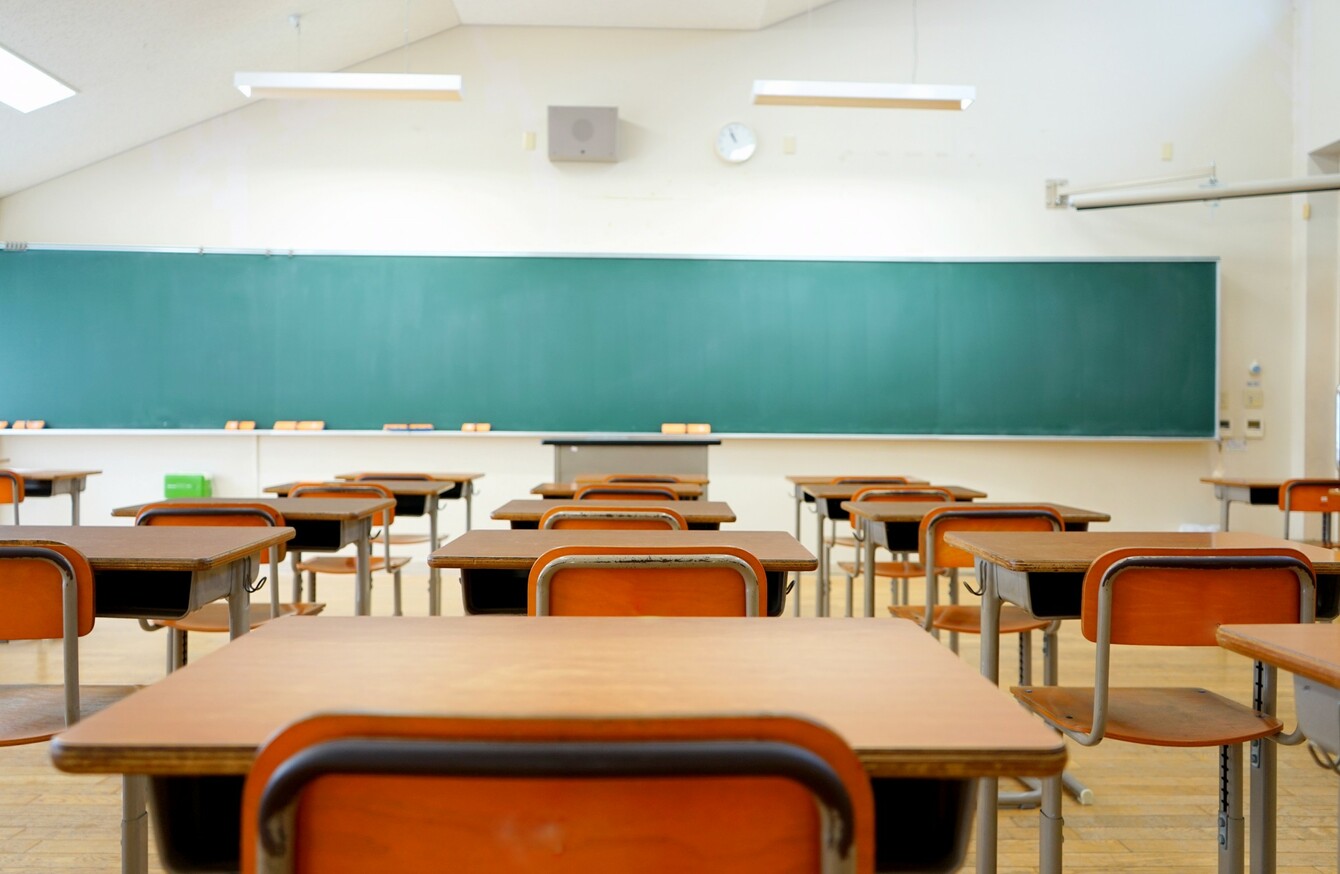 It's understood the problem affects around 6,000 of 61,000 Leaving Cert students.
Image: Shutterstock
It's understood the problem affects around 6,000 of 61,000 Leaving Cert students.
Image: Shutterstock
Updated Sep 30th 2020, 5:33 PM
EDUCATION MINISTER NORMA Foley has said that about 7,200 Leaving Cert grades have been affected by the errors in the Leaving Cert calculated grades system.
Foley was speaking at a briefing this evening after it was revealed by Taoiseach Micheál Martin earlier today that two errors were identified in the system, one identified by private company Polymetrica and the second by Department of Education officials.
Speaking this evening, Foley said some students received a higher grade than they should have while some students received a lower grade.
The minister said that those who received a higher grade "will not be affected in any way" and that those who were marked down "will have their proper grade restored".
"When all our checks are completed, we will issue the corrected results to the students affected as soon as it is possible to do so. Every student will be contacted by text message and informed whether they are impacted or not," she said.
The precise number of students who will receive higher grades will not be available until the process is completed, but it is likely to be in the region of 6,500. No student will receive a reduced grade in any subject as a result of this process.
The minister said that every student will be contacted whether they are impacted or not.
She also said that a dedicated helpline and email address to answer queries from students.The helpline number is 01-8892199 and the email address is LC2020@education.gov.ie .
2020
Students received Leaving Cert results on 7 September that were based on calculated grades rather than the traditional Leaving Cert Exams.
The process involved using a student's Junior Certificate grades along with the input of their teachers to predict what they may have received if they sat the traditional exam.
Third-level placements have already been offered to thousands of students based on grades.
The department has said this evening that, when the revised grades are issued, the CAO and third-level institutions will establish if a student would have been eligible for a higher preference.
On whether this will mean students can choose a different third-level course, the Department of Higher Education says it will work with colleges to see whether students "can be facilitated".
In a statement this evening, the CAO said it will discuss the impact of existing offers with third-level institutions when it receives the updated results from the department. 
The CAO added that, in the normal course of events, when a student is entitled to a place due to upgrades: "they will receive either an offer or a deferral of the offer for the following academic year if all of the places for that course have already been allocated."
Chief inspector at the Department Of Education Harold Hislop said at today's briefing that, as a result of 3,000 grades being improved last year, 600 students received better CAO offers, will all but three of those students taking up the new offer. 
Foley said she "would be hopeful" that a similar level successful upgrades and new offers would be achieved this year.  
'Should not have occurred'
Beginning her statement this evening, Foley said that these errors "should not have occurred" and added that they "will not disadvantage any students".
"On Wednesday last, the Secretary General of the Department of Education and Skills told me that a mistake had been spotted by the Canadian company, developing the statistical software for our students data. The company name is Polymetrika International," Foley said.
At that point, here's what we knew. We knew one line out of 50,000 lines of code, had a mistake in it. We knew that mistake could impact on the results of some students. It was important to find out as much as possible about the error before making an announcement.Polymetrika and the department staff therefore began a detailed analysis of 50,000 lines of code, affecting more than 400,000 exam results.It became clear that approximately 6,500 students had received a grade lower than they ought to have received. While we do not yet have the final figures. Our checks today's indicates that the error has affected approximately 7200 grades.
The first error was that the standardisation was meant to take in the three core Junior Cert subjects: English, Irish and Maths, and the students' two highest subjects – but instead the algorithm took into account their two lowest subjects.
The second error was that the algorithm was to discount the subject Civic, Social and Political Education (CSPE), and instead included it.
#Open journalism No news is bad news Support The Journal

Your contributions will help us continue to deliver the stories that are important to you

Support us now
The Taoiseach's revelation earlier today came following a Dáil question by Labour leader Alan Kelly TD, with Kelly later calling the errors "a cock-up".
Foley said that this evening's briefing was planned before the question was asked by Kelly.
Opposition education spokespersons have called for Foley to come before the Dáil to answer questions on the matter, with the minister saying she would do so when she has the appropriate information to provide them with answers.
"I would be very happy to give the fullest of information available to me when that full information is available to me and we imagine that would be in the next number of days," she said.