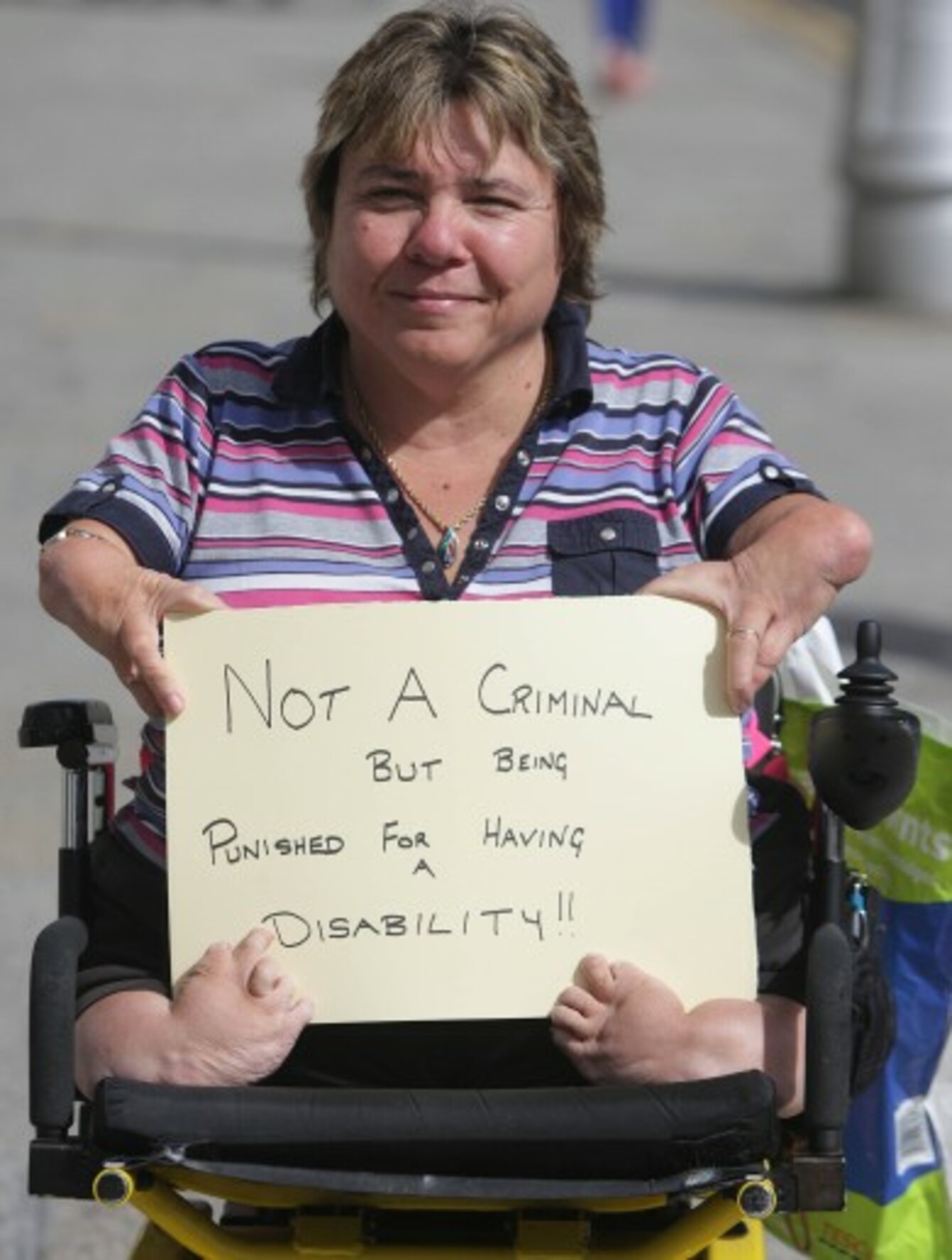 Image: Niall Carson
Image: Niall Carson
LEIGH GATH HAS been named by the HSE as the woman who will deal with whistleblowers concerned about services for vulnerable users.
Director General Tony O'Brien made the announcement of the Confidential Recipient at a summit organised today in the wake of the Aras Attracta scandal.
Gath will take up her role next week.
A thalidomide survivor, the Newry-born woman is a disability rights campaigner who galvanized people with disabilities in 2012 to hold a sleep-out outside government buildings to demonstrate against health budget cuts.
Currently living in Limerick, the mother-of-two has campaigned in Northern Ireland, the Republic of Ireland and the US since she was 17 years old.
She has written a book, Don't Tell Me I Can't, about her own life which was published in 2012. It details her early days during the Troubles, her escape from "life with an alcoholic husband" and her return to Ireland to find love with a fellow campaigner. (She met Eugene Gath through the thalidomide community.)
Gath was also featured in a RTÉ documentary entitled The Legacy of Thalidomide.
Her appointment comes after PrimeTime's shocking exposé into abuses at a HSE-run home in Swinford, county Mayo.