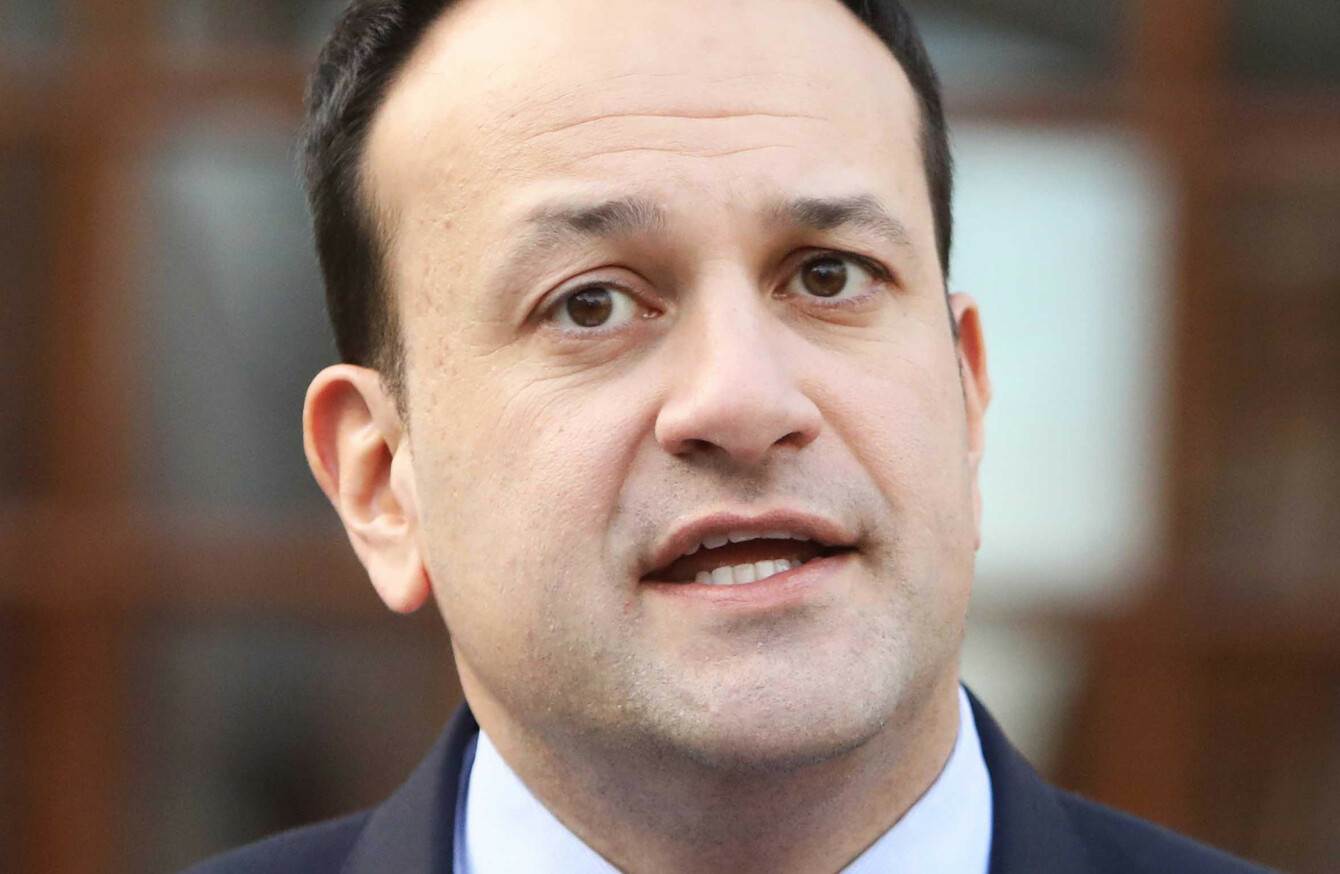 Leo Varadkar
Image: Leah Farrell/RollingNews.ie
Leo Varadkar
Image: Leah Farrell/RollingNews.ie
THE TAOISEACH HAS said Ireland's abortion laws are "too restrictive and need to be reformed".
When again asked his position on repealing the Eighth Amendment today, Leo Varadkar stated: "I've always said I believe this is a very personal and private issue, and that I want there to be a respectful debate over the next number of months.
"I've said before that I believe our laws are too restrictive and need to be reformed and need to be liberalised and, of course, that requires a change to the Constitution.
"But, part of leadership is (to listen), and I want to listen to public opinion, the Citizens' Assembly, my own party members, and also listen to the debate in the Dáil and Seanad."
The Eighth Amendment – Article 40.3.3 of the Constitution – gives equal status to the unborn and the mother.
In December, the Oireachtas Eighth Amendment Committee – which was tasked with examining the Citizens' Assembly's recommendations - voted in favour of repealing the Eighth and came to the conclusion that abortion without restriction should be allowed up to 12 weeks. Cross-party members came to the majority-decision after hearing testimony from medical and legal experts, as well as personal stories, over the course of three months.
Speaking today, Varadkar said he has "a particular responsibility as Taoiseach to make sure that the wording – the actual question that we put to the people – is the right one, that it's sound and that it isn't going to be open to interpretation or challenge … so I want to actually know what that question is before asking people to say yes or no to it".
Fianna Fáil 
Yesterday, Fianna Fáil leader Micheál Martin said he believes the Eighth Amendment needs to be removed from the Constitution because it "has been shown to cause real damage to Irish women".
Martin said he arrived at the decision after a "long period of reflection". His stance is at odds with many members in his own party.
Source: TheJournal.ie/YouTube
When Varadkar was asked if Martin's statement put more pressure on him to make his own views known, the Taoiseach said: "No, I don't believe so."
He said people will know the wording of the referendum in the next couple of weeks, ahead of a summer vote.
"I actually don't think the public are going to decide how they feel about this issue based on what politicians think. This is a personal, private issue and I think we need to be respectful of people's opinions," Varadkar said.
He added that he is waiting for advice from the Attorney General regarding the referendum's wording.
With reporting by David Raleigh