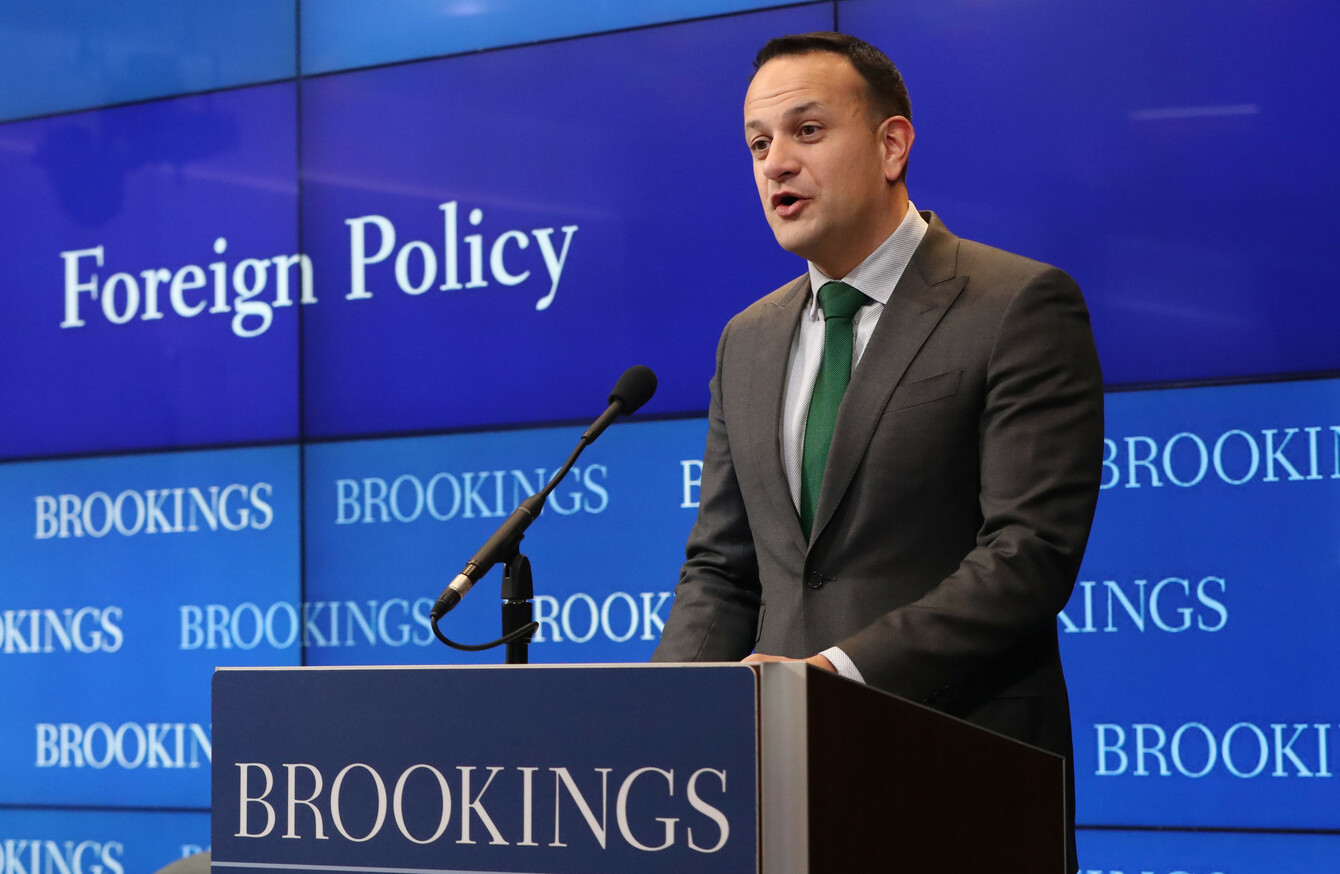 Image: Niall Carson
Image: Niall Carson
TAOISEACH LEO VARADKAR has said he agrees with US President Donald Trump when he says Europe needs to start paying for its own defence.
Speaking at an event in Washington DC yesterday, Varadkar said Europe needs to stop relying on the US and "start looking after its own security".
He added:
Though our nearest neighbour, the United Kingdom, may be leaving the European Union, we are a founder member of the single market, our single currency, the euro, and Pesco, Europe's enhanced co-operation in defence and security.
We will always be at the heart of Europe, the common European home we helped to build.
When asked about Ireland's participation in Pesco, the Taoiseach discussed the issue of European defence mechanisms.
Ireland signed up to Pesco, a European defence pact, earlier this year.
The Taoiseach has said the deal will not affect Ireland's neutrality but some opposition TDs think otherwise. He did confirm that it will result in an increase in the funding Ireland commits to its military.
"It [Europe] is overly dependent on the US for defence and security and it shouldn't be like that," he said.
Earlier this year, US President Donald Trump threatened to withdraw support European countries that fail to pay up on their defence budget each year.
He claimed Germany and other NATO members "owe billions" for falling short of spending targets, stating that "some friends and enemies" had "taken advantage" of the US on trade and on military.
TheJournal.ie's political reporter Christina Finn will be bringing you all the latest updates from Leo Varadkar's visit to Washington this week, including his meeting with US President Donald Trump on Thursday.
Stay up-to-date by following @ChristinaFinn8, @TJ_Politics  and TheJournal.ie's Facebook page.