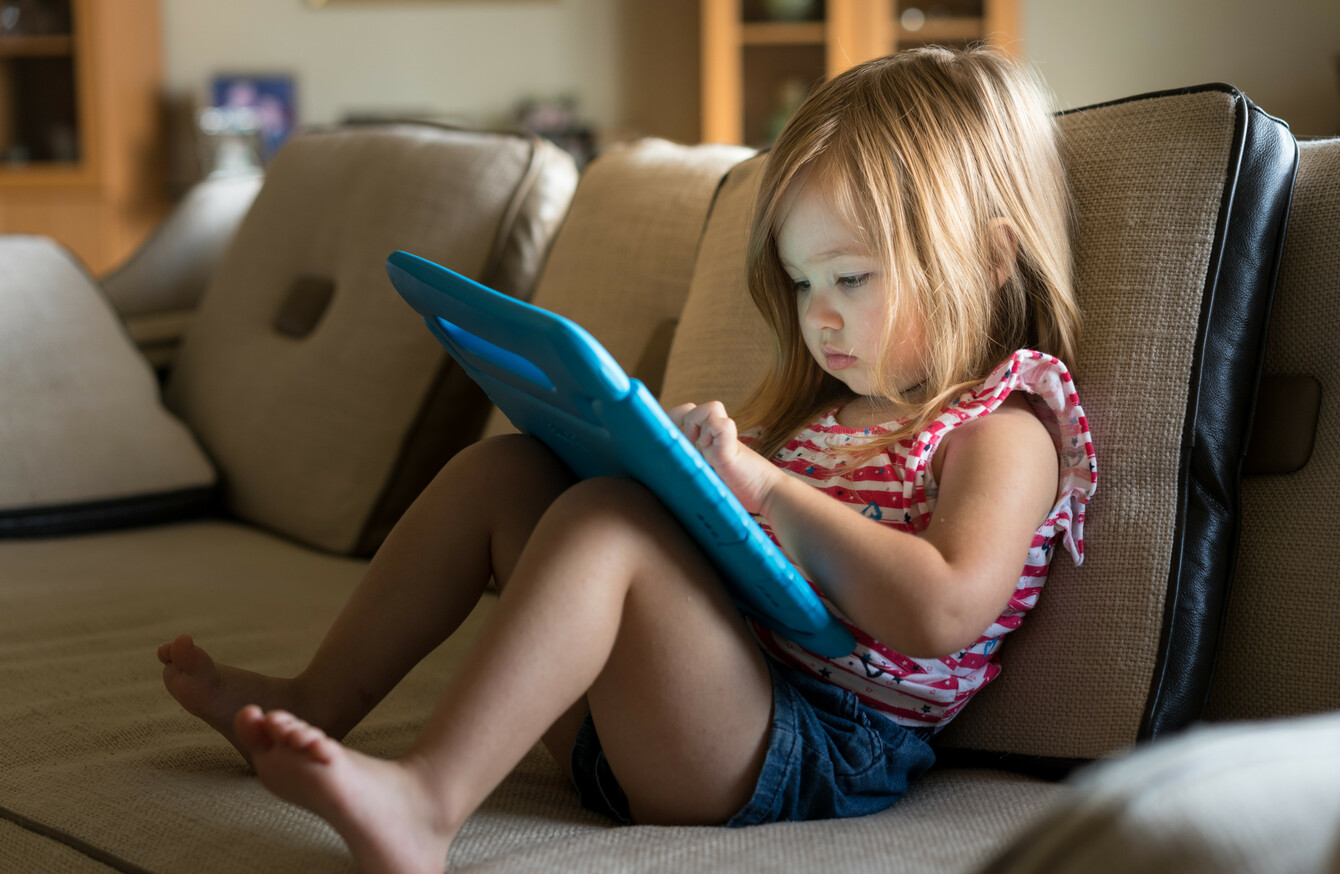 Image: Shutterstock/Steve Heap
Image: Shutterstock/Steve Heap
EACH WEEK IN our series, Am I Being A Bad Parent?, we hear from a reader who can't figure out what to do about a tricky parenting situation.
To get a balanced view, we put the dilemma to a group of Irish parents, keeping things anonymous to encourage honest answers.
For some parents, technology is an essential part of their toolkit for keeping the little ones (and themselves) happy. For others, it's completely off the cards.
This week, one parent is wondering if it's okay to rely on the iPad to keep her four year old entertained when she's out and about, after getting some side eye from strangers.
Have a parenting question you'd like some other mums and dads to weigh in on? Let us know anonymously here!
This week's dilemma 
My four-year-old daughter loves her iPad, which we restrict and monitor use of at home. However, whenever we're out in public I often use it as a distraction tool. It's especially helpful when I'm on my own, trying to do errands or am having coffee with a friend as it keeps her entertained.
I've never had an issue with her using it in these situations before, which can last a couple of hours, but recently I've been on the receiving end of a few questionable looks from other parents or adults. Am I being unreasonable by letting my daughter use the iPad too much – or is it okay in this circumstance?
Our anonymous readers' responses
Yes, you're being unreasonable. Being on the receiving end of judgmental looks from other parents is a pain and other people should, of course, mind their own business. But research about little kids and screen time does recommend limiting it severely, so in all honesty several hours on an iPad for a four-year-old does seem a bit much. It's hard as a parent trying to entertain a small child when you're trying to do other things, but in the longer term I think you might regret becoming over reliant on the iPad to keep your daughter distracted.
I don't think you're being unreasonable here. It sounds like you have a good system in place with iPad usage at home, and if that's paired with occasional longer usage when you're out and about, that all sounds pretty reasonable to me. However if it's happening more than occasionally then yes, it might be something you should consider imposing sanctions on, both for your daughter and for you.
I think you're being a bit unreasonable. You said yourself that your daughter uses the iPad 'too much', which implies that you know she shouldn't be using it for hours on end. It's totally understandable that you want to keep her entertained, but why not find other ways to occupy her time, such as with colouring books, picture books or bringing one or two of her toys when you go out? If you're meeting a friend for a catch up, heading to a playground is a win-win (technology-free) situation for you all.
So what's the final tally? Is this reader being unreasonable?
Yes – 2
No – 1
Tell us your thoughts in the comments!
Have a parenting question you want answered? Let us know anonymously in our survey here or email us on family@thejournal.ie and we'll put it to the real-life experts: your fellow mums and dads.
Want to win one of two family passes to Playstival this August? Enter here! Plus, did you know we have a weekly Family Newsletter? You can subscribe in the box below.