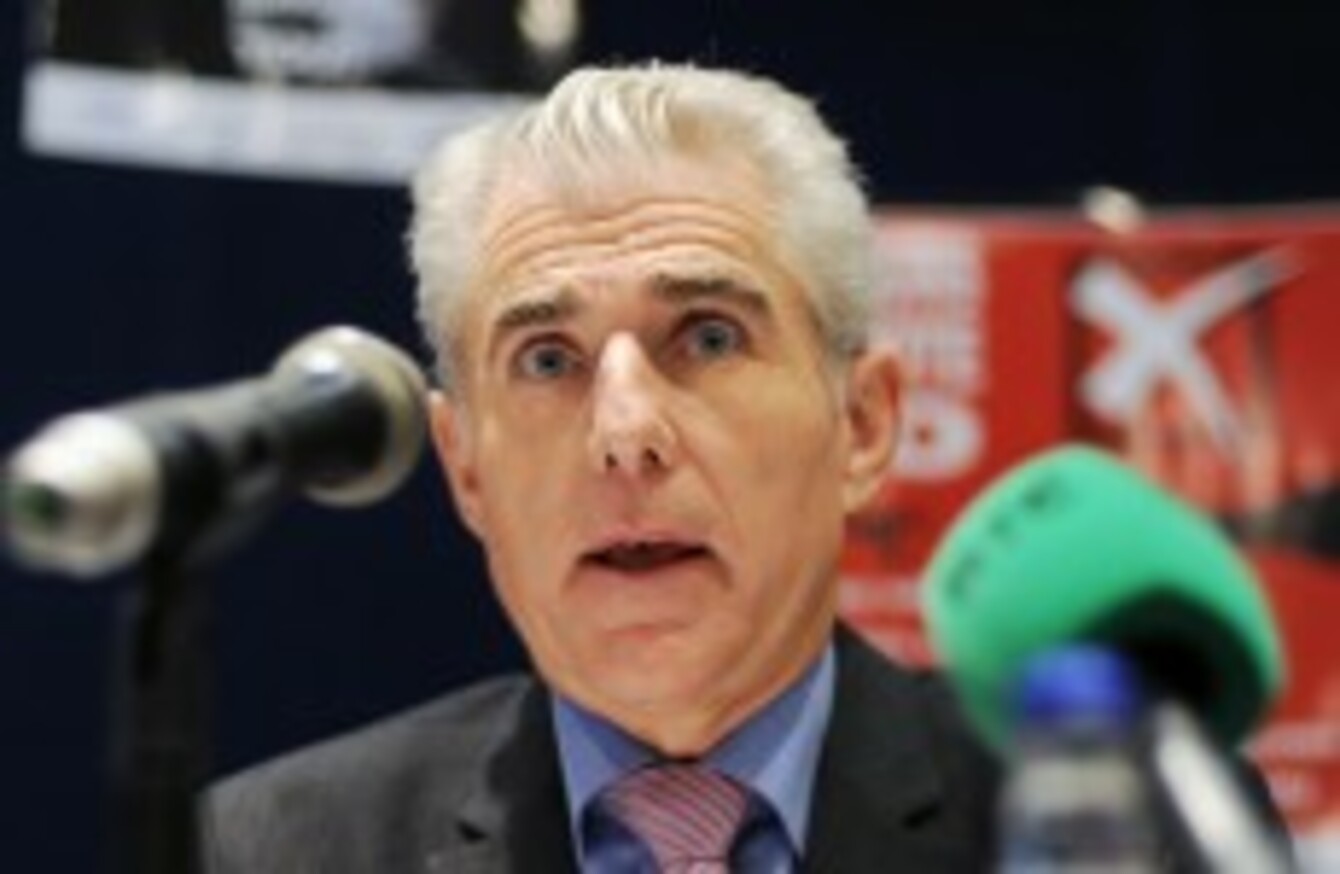 Image: Laura Hutton/Photocall Ireland
Image: Laura Hutton/Photocall Ireland
THE HEAD of one of Ireland's biggest trade unions has dismissed suggestions that his union's threats of industrial action cannot be taken seriously – after a newspaper pointed out that he has threatened 27 strikes in 15 years.
Liam Doran, the general secretary of the Irish Nurses and Midwives Organisation, said he would not heed instructions from newspapers, after the Irish Daily Mail pointed out his record at threatening strike action.
It said Doran, who took over the union in 1998, had issued 27 threats for strike action in his tenure – on matters relating to demands for pay increases, cutting administration jobs, the public pensions levy and compensation for injuries caused by patients.
Speaking this afternoon, however – when he was asked to respond to the suggestions that his stance meant he could be the 'man who cried wolf' – Doran said each threat had been justified.
"Those who sit behind cosy desks writing copy for newspapers – I'm not worried about what they're suggesting I do or don't do," he told RTÉ's Saturday with Claire Byrne.
Doran said in the last few years, his union had negotiated the first reduction of a working week for any group in Ireland for 40 years – meaning it was especially difficult to accept a proposed lengthening of the working week under the Croke Park 2 proposals.
Doran said that all times, his union had both "the best interests of the services at heart, and the best interests of members at heart".
He added:
Never – never, in the history of the state, have trade unions been faced with the conundrum we have at the moment – where for the third time in three-and-a-half years, their members are being threatened with a pay cut on top of the additional charges.

So the government's action is forcing 14 unions who voted no into a place where no-one wants to go, but we'll have to go to protect the position of our members.
The INMO has again threatened industrial action if the government cuts members' pay, lengthens the working week, or otherwise amends working conditions.