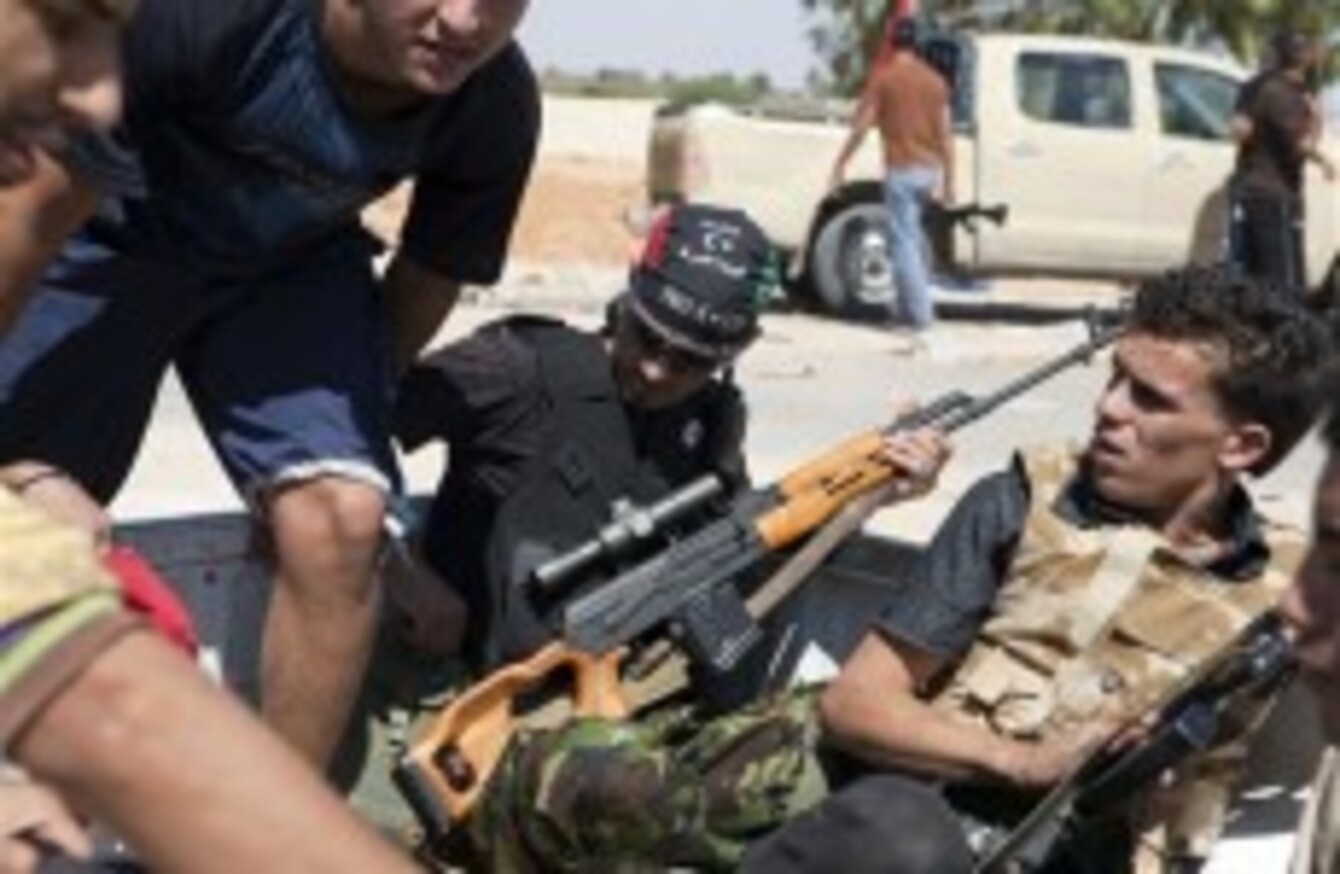 Image: AP Photo/Giulio Petrocco
Image: AP Photo/Giulio Petrocco
RESIDENTS SAY LIBYAN rebels and forces loyal to Muammar Gaddafi are battling inside Zawiya a day after opposition fighters entered the strategic western city.
An Associated Press reporter in Zawiya says pro-Gaddafi snipers are shooting at rebels from an overpass deep in the city. Sporadic loud booms can be heard echoing across Zawiya, and a column of heavy black smoke can be seen rising over the city's outskirts.
Zawiya is 50 kilometres west of Tripoli, Libya's capital, and has been a key target for rebels waging a new offensive launched from the mountains in the far west of Libya to topple Gaddafi's regime.
A group of some dozen men in Zawiya were greeting rebels with chants of "freedom, freedom" Sunday.
- AP