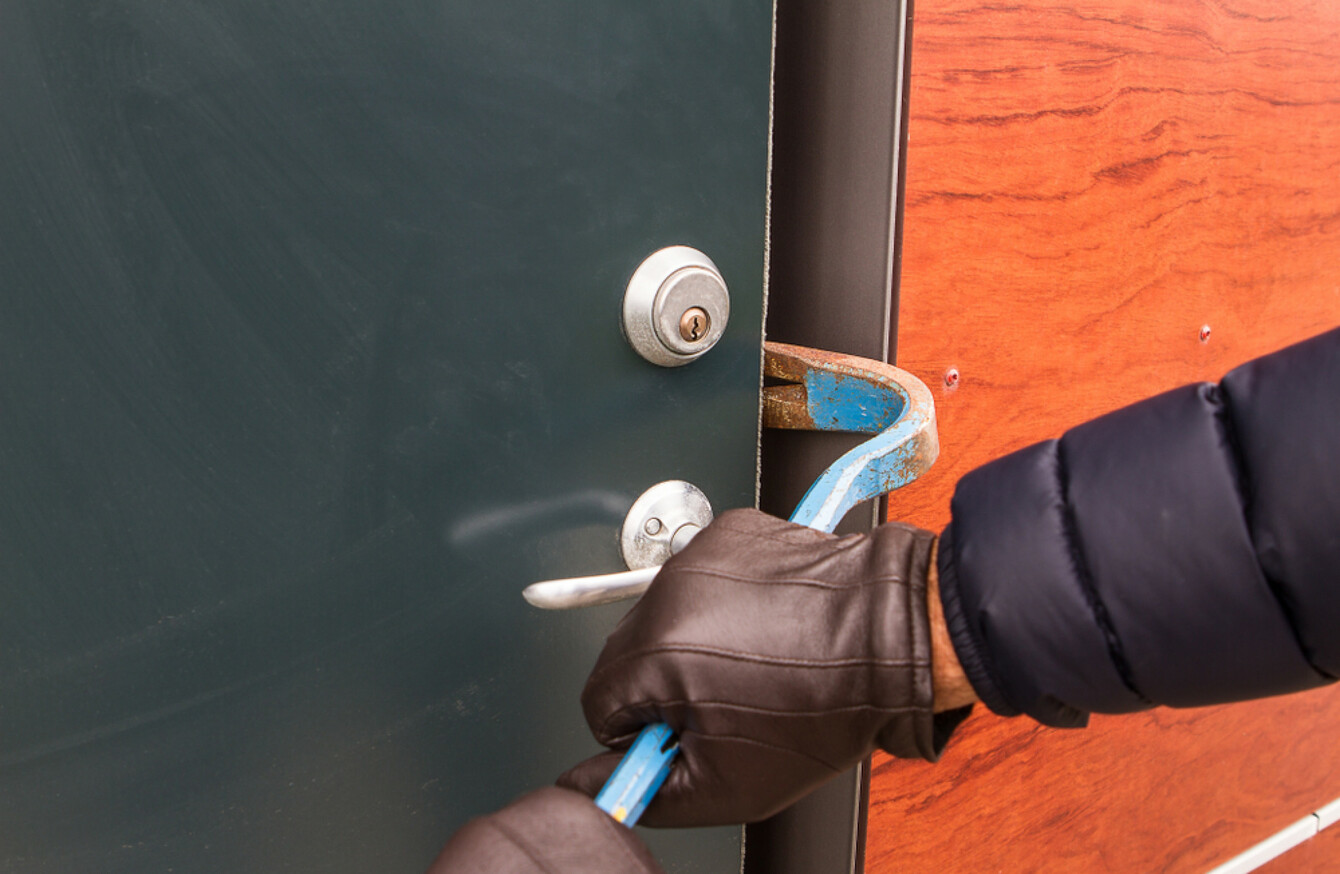 Image: Shutterstock/Aeronautics
Image: Shutterstock/Aeronautics
GARDA UNITS ACROSS Limerick have successfully carried out a crackdown on burglaries, nicknamed Operation Disruption, which has led to officers apprehending 11 people in less than a week.
Last week, officers based out of Henry Street arrested two men following two burglary incidents in the Castletroy area. A day previously, four men were arrested in the same area. Two men have been charged and appeared before Limerick District Court last week.
This Thursday, a man was arrested and charged in relation to nine robberies in Castletroy. Another four men were arrested in a number of separate investigations.
Superintendent Derek Smart of Henry Street Garda Station has described how combining the skills of different units across the county meant that officers have been able to arrest prolific thieves targeting the area.
In an interview with TheJournal.ie, Smart explained how his units are successfully cracking down on burglars across Limerick city and county.
He said: "We have a dedicated unit for burglaries who are working under what we call Operation Disruption – as you can guess this is to make it as difficult as possible for criminals to operate. We are able to see exactly who is being targeted, when they're being targeted and how they're being robbed. We are able to build up profiles.
"We have an analyst here who collates all the information available to her and we can put forward a profile for the morning meetings.
We can look at key times of the day when we might need more people in a certain area. All our units are backed up by armed units if required. There's another plain clothes unit targeting these people. This is how we catch them.
The analysts allows Smart and his units understand where the crime hotspots are. From there, they can draw up a list of potential suspects – those known to gardaí for similar crimes become people of interest in criminal investigations.
The area is one of a number of garda divisions which has access to an analyst. Many stations, especially in rural area, do not have access to such a service.
If the burglary unit suspects that a search or attempted questioning of suspects could be dangerous, they are able to work with armed units. Teamwork, as well as analysing all the data available, has been essential in the 11 arrests in the last week, according to Smart.
"It gives me great relief to look at crime as it's happening in a strange way. We are able to actually physically put markers on a map when a crime happens. There are key areas that we want to tackle – not just burglaries but anti-social behaviour, thefts from a person – personal crimes.
"It might be a case that we see Wednesdays and Thursdays are more common times for certain crimes and then we can go about policing that effectively. It's teamwork, it's how the units should work together and it's going well right now."
"There have been 11 arrests in less than a week – that's fantastic and it's the rewards for the hard work. We have 10 different individuals – many of them are before the courts so we can't talk about the specifics of them.
It has been good policing. We arrested people we didn't expect to. Some of them we wouldn't have known for the crime of burglary at all so there's always surprises. None of them would have been from elsewhere – these are all homegrown if you want to call them that. There are also those who we would have had a lot of interaction with over the years.
"We have a great team here and gardaí here are going through a bit of a purple patch and long may it continue. It's not by chance it's happening. It's hard work.
"It's great when they see the success of everything we're doing here. It strengthens that enthusiasm."
Comments have been turned off as legal proceedings have started.