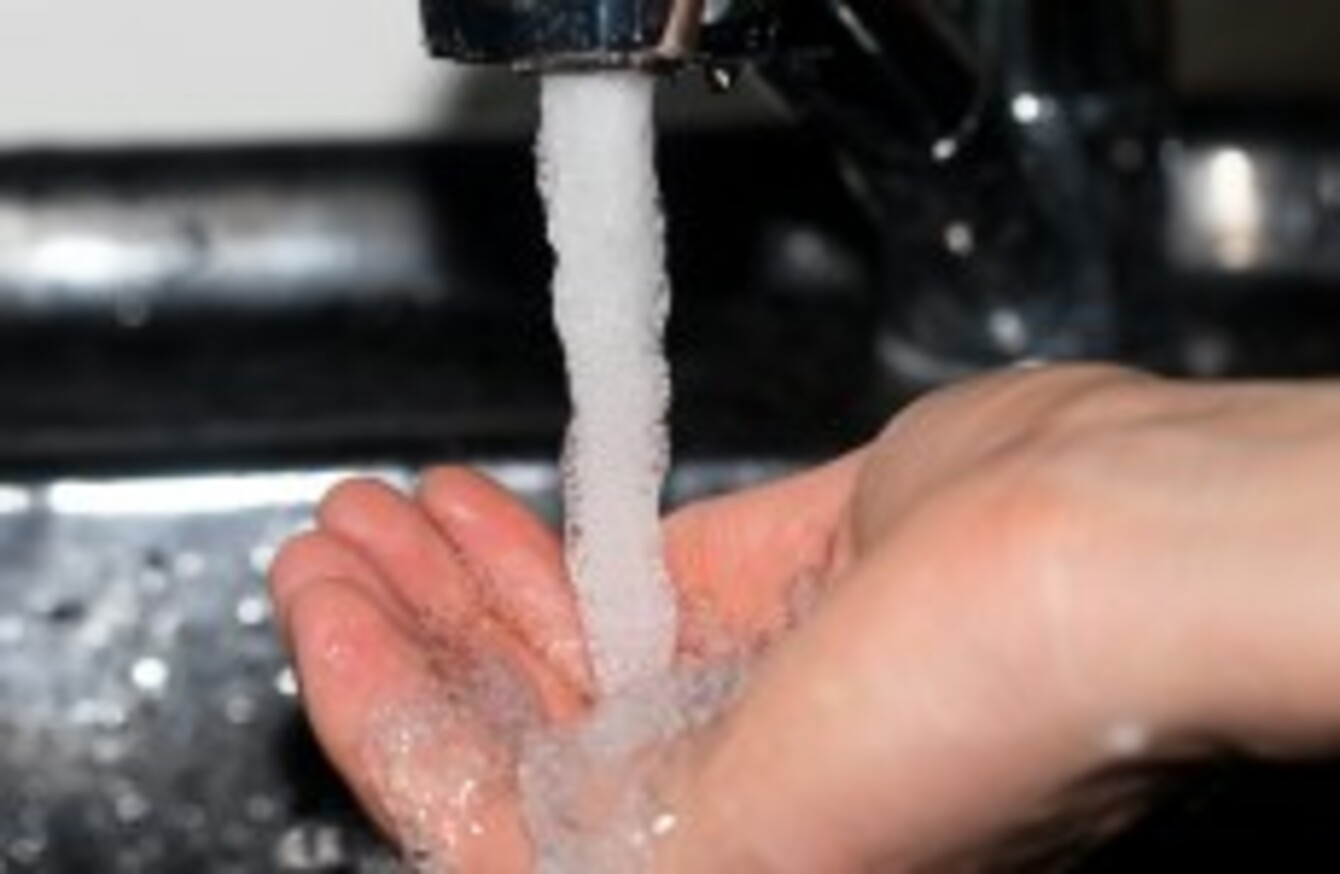 Image: Shutterstock
Image: Shutterstock
IRISH WATER AND Limerick City and County Council have issued letters to around 300 homes in Kileely, Limerick over concerns about the lead level in drinking water.
Irish Water said in a statement that these letters were sent out on advice from the HSE as a "precautionary measure based on the results of one water sample in the Kileely area".
Householders are being advised to "act as if the water has elevated levels of lead" and to not use it for drinking or food preparation. A temporary drinking water tap is being provided for the affected households at the Community Centre in Kileely.
Declaring the water safe for consumption comes under the responsibility of the HSE, however residents could face up to 18 months without a domestic supply in their homes given that remedial works in the area are expected to take a year and are not due to begin until January 2015.
Similar remedial works in the Ballynanty area of Limerick are due to start next month, but Irish Water said in a statement to TheJournal.ie this afternoon that it "is glad to report that a contractor is commencing  the necessary works in Ballynanty to deal with the historical issue of back yard services which has contributed to the exceedences of lead in the water."
The water provider also said that it is "now examining options to accelerate delivery of a solution [in Kileely] in a similar time line to Ballynanty".
Elevated lead content 
The Kileely letters were sent following the discovery of elevated lead levels in water tested at a number of houses in the Ballynanty area of Limerick. In the absence of specific water testing at each house, residents have been advised to assume that their house is also affected by higher lead levels. 
Effectively, this means that water to the house should not be used for drinking or preparing food, but can be used for toilet flushing, bathing and showering, laundry and dishwashing.
Alternative drinking water for the area is bring provided via standpipes from 8am to 8pm at the junction of Clonconnane Road with Monabraher Road, and the junction of Meelick Road with Ballygrennan Road. The water is safe for drinking, but users should boil before consuming if they are "unsure of the integrity of any containers used to transport the water" home.
#Open journalism No news is bad news Support The Journal

Your contributions will help us continue to deliver the stories that are important to you

Support us now
Irish Water says that it and Limerick County Council have confirmed that there is no lead in the water provided to Ballynanty and Kileely from public water treatment plants or in the water mains supplies.
However, it says that elevated lead levels at the tap generally arise from lead pipes supplying the water into the house as well as shared delivery systems:
Shared backyard services can also contribute to elevated levels of lead in the water and are a common feature in Ballynanty and Kileely. Shared backyard connections have been a feature of Limerick housing built pre-1960's.
A two-part programme to remove lead connections has been planned but "requires a major programme of work and substantial funding over a realistic time frame", according to Irish Water. The cost estimate for the design and construction of removing the remaining connections is €6m and is expected to take about a year.
Removal of lead plumbing whether on the public or private side, is a long term objective (5-10 years) with responsibility on households to address private side lead plumbing. However, the risk of lead in drinking water does not automatically follow the presence of lead piping.