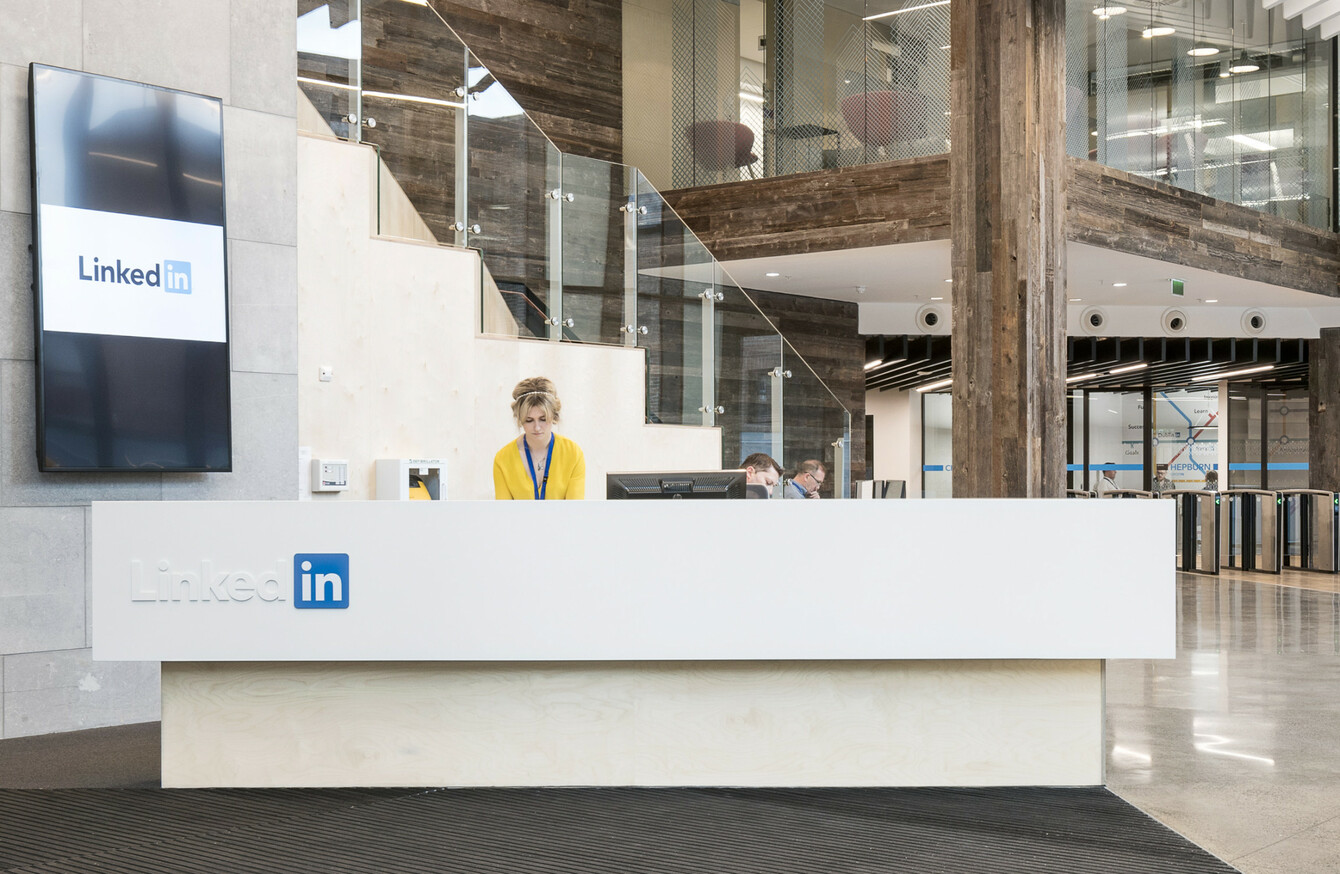 Image: Donal Murphy
Image: Donal Murphy
AFTER MONTHS UNDER wraps, LinkedIn has thrown open the doors of its new European headquarters in Dublin.
The social networking site has been in the Irish capital since 2010, when it started with just three employees in the city. Now it has more than 1,200.
The new €85 million development has been the company's new home since April, but this week marked the building's official opening – and your first chance to get a look inside.
Recently, we've been doing the rounds of the local offices for some of the world's biggest tech firms.
Squarespace showed us its hammocks, Qualtrics invited us to see its in-office Irish pub, while Twitter showed us where its in-house barista works.
Last week, LinkedIn human resources director Lisa Finnegan brought Fora on a tour of the company's new office on Wilton Terrace ahead of a public unveiling this week.
Source: Fora.ie/YouTube
The US professional networking firm made the move into the premises to cater for the significant increase in its planned headcount.
Last year, the company announced plans to add more than 200 staff to its Dublin office; nearly 80 of those roles are still being advertised.
The new five-storey building, which took over two years to complete, is the first office development outside the US that has been purpose-built for LinkedIn.
The office has a number of the now-routine perks commonplace for its peers – such as a canteen serving free meals daily, a gym and a games room.
However, LinkedIn's digs also boasts a sound-proof room kitted out with instruments for any employees who prefer kicking back with a drum kit.
Sign up to our newsletter to receive a regular digest of Fora's top articles delivered to your inbox.
Written by Killian Woods and posted on Fora.ie