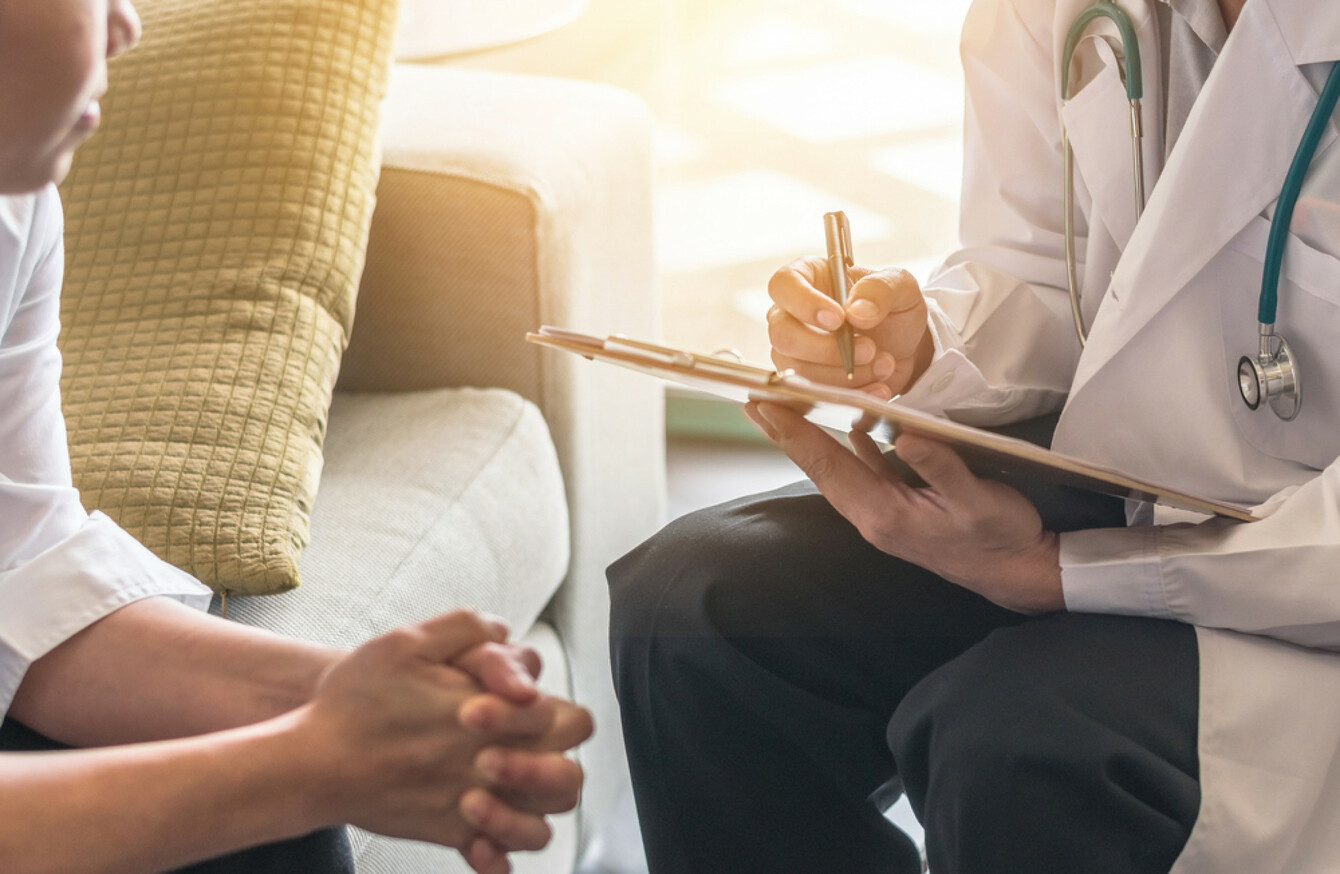 Image: Shutterstock/Chinnapong
Image: Shutterstock/Chinnapong
SERIOUS CONCERNS WERE raised over a treatment centre for people with anorexia in Dublin, according to a report released by the Mental Health Commission today.
Following two inspections, the Commission attached three conditions to the registration of Lois Bridges, including the complete prohibition on the admission of seriously physically unwell residents.
Lois Bridges is a private, for-profit facility that provides care and treatment for adults with an eating disorder. The inspections took place on 21 – 24 March 2017 and 17 – 19 August 2017, and following these inspections the MHC said there "have been ongoing concerns about the safety of residents, risk management and staffing" in the centre.
It issued an immediate action notice after the first inspection, but the concerns continued and the second inspection above was carried out.
During this second inspection, there were again serious concerns – particularly in relation to seriously ill residents with anorexia. These concerns were again risk-rated as critical.
The inspector found that:
People were admitted with critically low body mass indexes (BMIs) and with blood and cardiac abnormalities
There were no facilities for taking daily bloods, essential in the initial treatment of a person with severe anorexia nervosa
There was a waiting time of 24 hours for blood results on weekdays, which impacted on the treatment of severely ill residents
There was no arrangement with any medical facilities, including the local Beaumont Hospital, for admission and gastroenterology input.
The report also stated that seriously and critically ill residents were discharged or transferred from Lois Bridges to the emergency department where they had to wait considerable lengths of time, with inadequate referral information and no prior contact from Lois Bridges with Beaumont Hospital staff.
In addition, staffing at the centre remained at unsafe levels – there was only one consultant psychiatrist who was also the clinical director. The report says that the 16 hours of consultant psychiatrist input on-site every week is not sufficient enough to meet the needs of up to seven in-patients.
The inspector found that the care and treatment of seriously ill residents with anorexia nervosa admitted to Lois Bridges was inadequate and unsafe and that there had been little improvement in the provision of safe care since the annual inspection in March 2017.
The report said that: "There was little evidence that the current medical, nursing, or health care assistant staff had training in eating disorders."
#Open journalism No news is bad news Support The Journal

Your contributions will help us continue to deliver the stories that are important to you

Support us now
It also said:
There was a culture of informal governance structures in Lois Bridges, including ad hoc management meetings and informal discussions about clinical and organisational matters
It was apparent during interviews that some staff wanted to treat everyone, regardless of clinical risk and lack of appropriate facilities and staffing
There was a lack of awareness of the clinical implications of admitting severely ill residents to Lois Bridges without adequate medical back-up.
The commission put in place a number of recommendations based on the areas of non-compliance, and details of these and what was achieved can be found in the report.
Dr Enda Dooley, Assistant Inspector of Mental Health Services, said:
Following the inspection, the Commission attached three conditions to the registration of Lois Bridges, including the complete prohibition on the admission of seriously physically unwell residents. The Commission has met with the service to express its concerns and continues to closely monitoring the service's improvement plans.