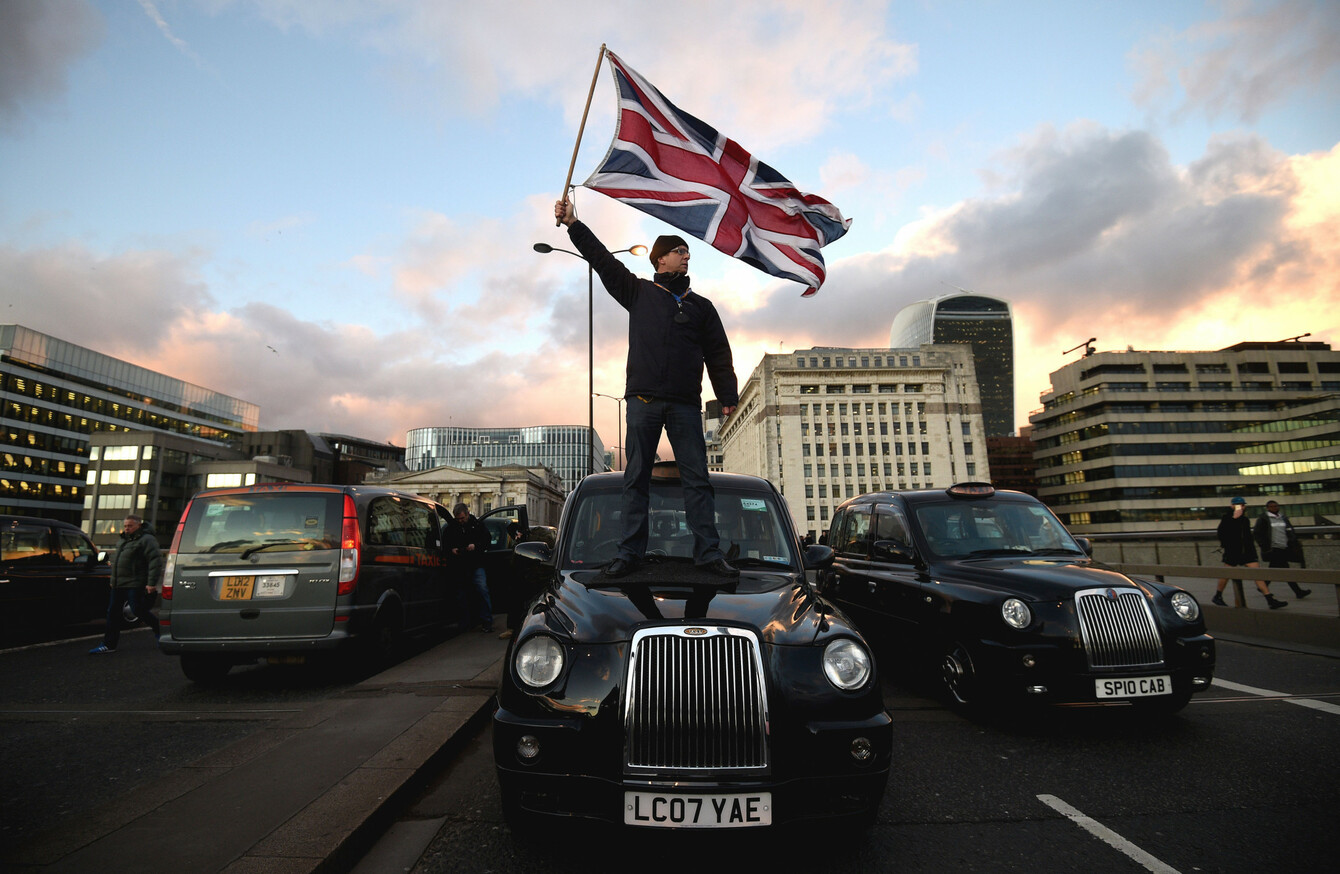 Image: Kirsty O'Connor
Image: Kirsty O'Connor
LONDON TAXI DRIVERS shut down London Bridge for hours today as their protest against lift sharing app Uber continues.
Drivers protested at Marble Arch on Tuesday and Parliament Square yesterday, closing the bridge for over five hours today.
Another protest will be held tomorrow.
Today's move forced buses to change routes and disrupted traffic in the English capital's centre.
Drivers are upset at the reasons Transport for London has given for removing the company's licence in September. However, an appeal won't be heard until May or June, meaning the company can operate in the city.
The Licensed Taxi Drivers Association has long opposed Uber being licensed. They argue that taxi drivers often have to undergo hundreds of hours of training, and they accuse Uber of endangering their jobs by using cheaper drivers who rely only on a GPS to get around. They say that Uber's model is unsafe.
Uber is currently appealing against the withdrawal of its licence in London over the way in which the company reports serious criminal offences and obtains criminal record checks for its drivers.
Uber can continue to operate in London pending the appeal, which is set to be heard later this year.
Uber is also appealing against an employment court ruling that would give its drivers the right to paid holidays and the national minimum wage.
Uber has around 40,000 drivers in London and 50,000 in Britain as a whole.