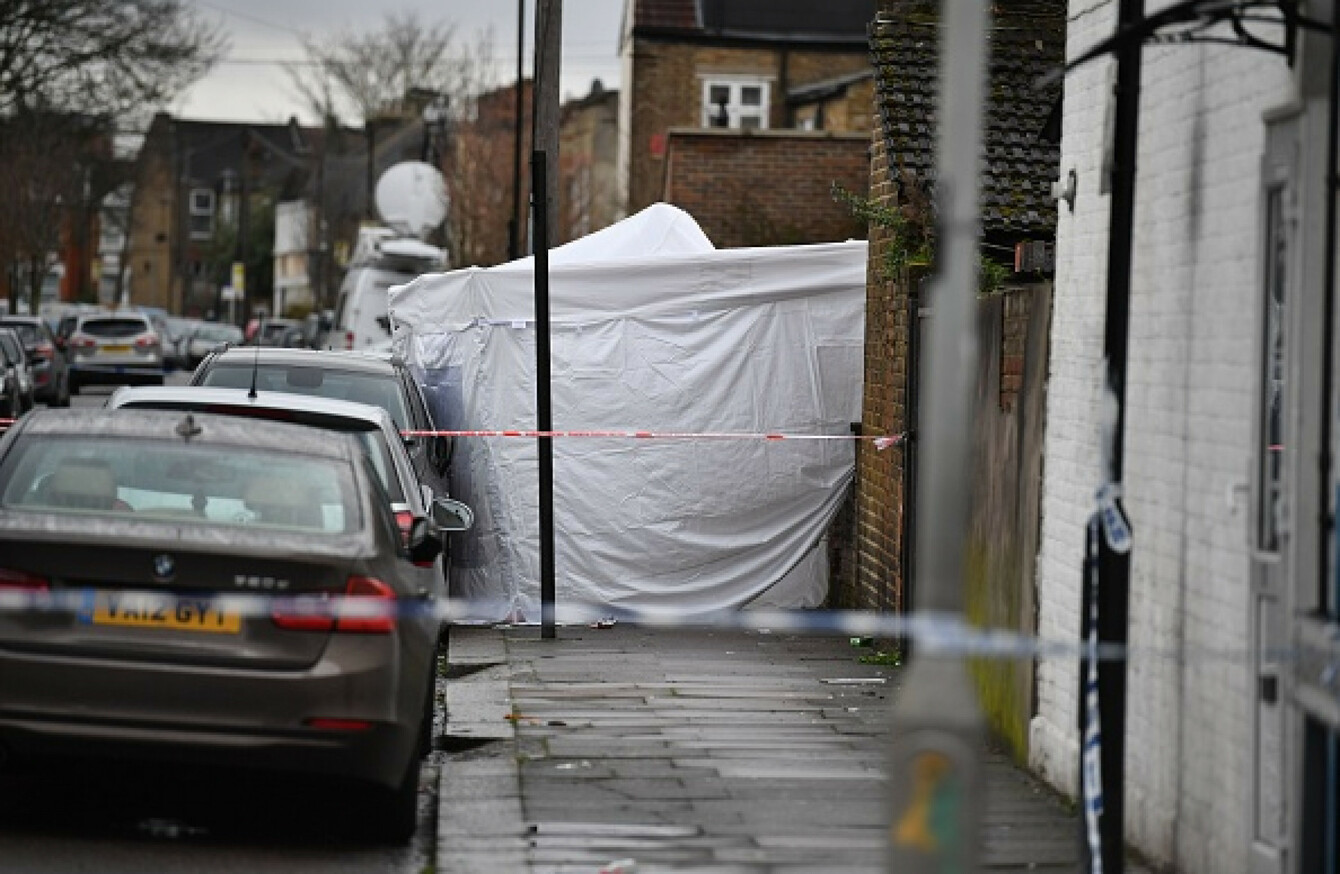 The scene of Monday's murder.
Image: AFP/Getty Images
The scene of Monday's murder.
Image: AFP/Getty Images
A MAN HAS been arrested in connection with the murder of a London teenager.
17-year-old Tanesha Melbourne-Blake was shot dead in Tottenham in the English capital on Monday.
Police were called to Chalgrove Road at 9.35pm on Monday after reports of a shooting.
Officers attended along with the London Ambulance Service and found the victim suffering from a gunshot wound.
Despite the best efforts of the emergency services, the girl was pronounced dead at the scene at 10.43pm.
Today, the Met Police arrested a 30-year-old man. He remains in custody.
It is believed that shots were fired from a vehicle into a group of people, hitting Tanesha.
Detectives are working to establish the type of car and how many people were both in the vehicle and within the group shot at.
They are keeping an open mind about the motive for the attack.
Detective Inspector Beverley Kofi, of the Homicide and Major Crime Command, said: "We are appealing to anybody who witnessed the incident and has not yet come forward, or who in the hours since this shocking murder are privy to information that could help us find those responsible.
"You may be fearful of repercussions of speaking to police, or have loyalties that you believe can't be compromised. We are dealing with the fatal shooting of a teenage girl, and would implore you to do the right thing and come forward."
Crime rate
The murder comes at a time when London's murder rate is subject to mass scrutiny. 50 people have now been killed in the city since the beginning of the year.
Police and politicians are under pressure to stem a growth in violent crime in London, with the England capital's murder rate having overtaken that of New York City.
Mayor Sadiq Khan, who has devolved powers over policing, has blamed Theresa May's government for underfunding the police.
He says the force has faced more than £600 million in central government grant cuts since 2011, leading to the large-scale loss of police staff and facilities.
Sarah Castro, of Safer London, a charity working to prevent gang violence, said her staff were "shell-shocked" by the recent violence.
She warned against trying to identify one single cause for the spike.
With AFP reporting