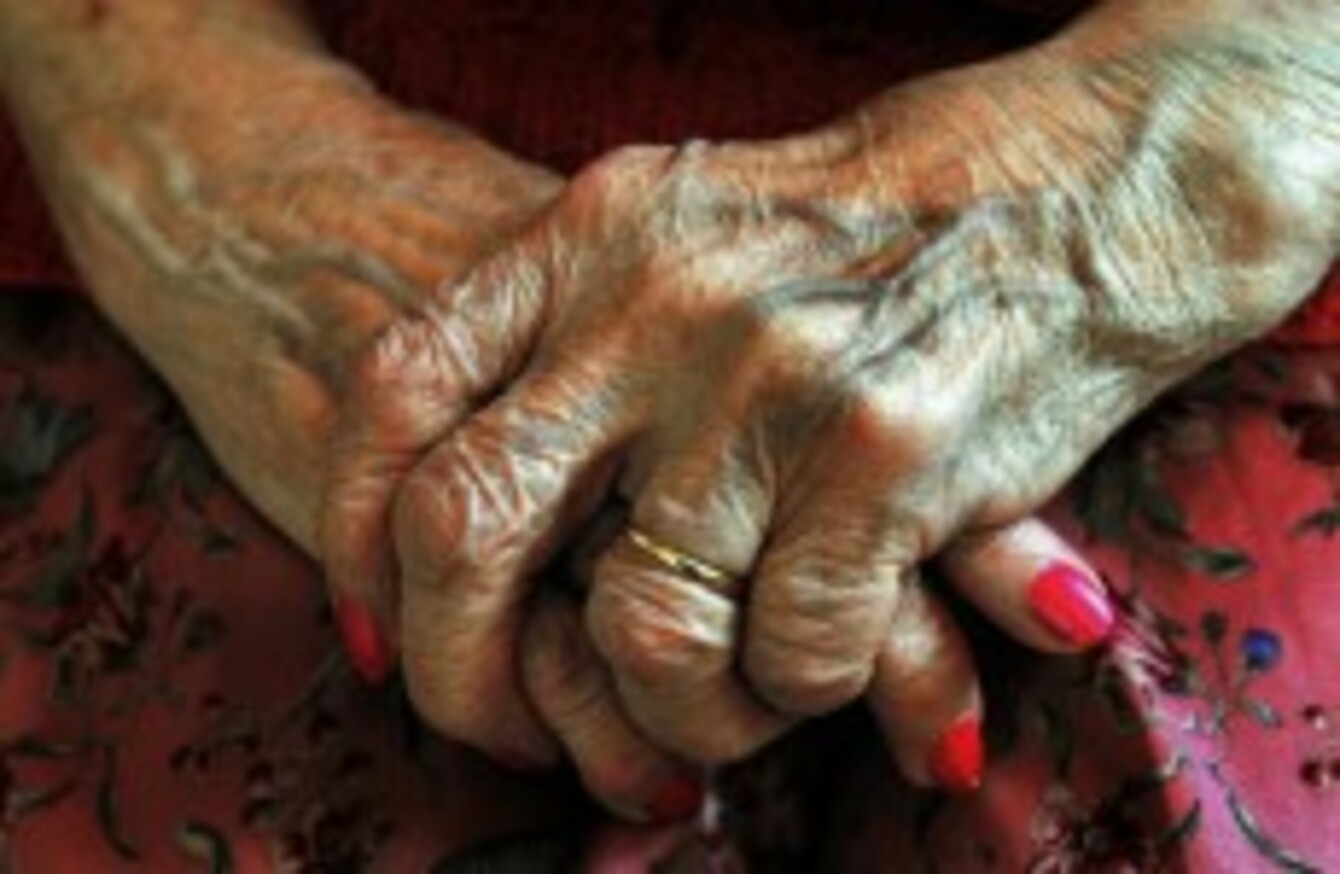 Image: John Stillwell/PA Wire
Image: John Stillwell/PA Wire
A NEW REPORT by researchers at Trinity College Dublin and Queen's University Belfast has found that the number of people who need long-term care is set to increase significantly.
Researchers found that almost 3,000 additional people a year will require residential care or home help between now and 2021.
The findings pose a big challenge to Ireland's healthcare system with the warning that better care urgently  needs to be developed for people in their homes and in nursing homes to avoid putting major pressure on the hospital system.
The report also found major discrepancies in how older and sick people are treated in the Republic of Ireland compared to Northern Ireland: 14 per cent of older people with disabilities received no care in the Republic, compared with just 2 per cent in Northern Ireland.
"This research shows that although older people are living longer and in better health, Ireland will face substantial extra demands for care of older people every year as the population ages," said Professor Charles Normand of TCD.
The research was funded by the Centre for Ageing Research and Development in Ireland and was conducted jointly by the Centre for Health Policy and Management at Trinity College Dublin and the Centre for Public Health at Queen's University Belfast.
The report is released as the government is set to cut a total of one million home help hours from elderly and vulnerable people before the end of December. The HSE currently provides around 11 million hours of home help services every year for older and ill people at a total cost of €195 million per year.