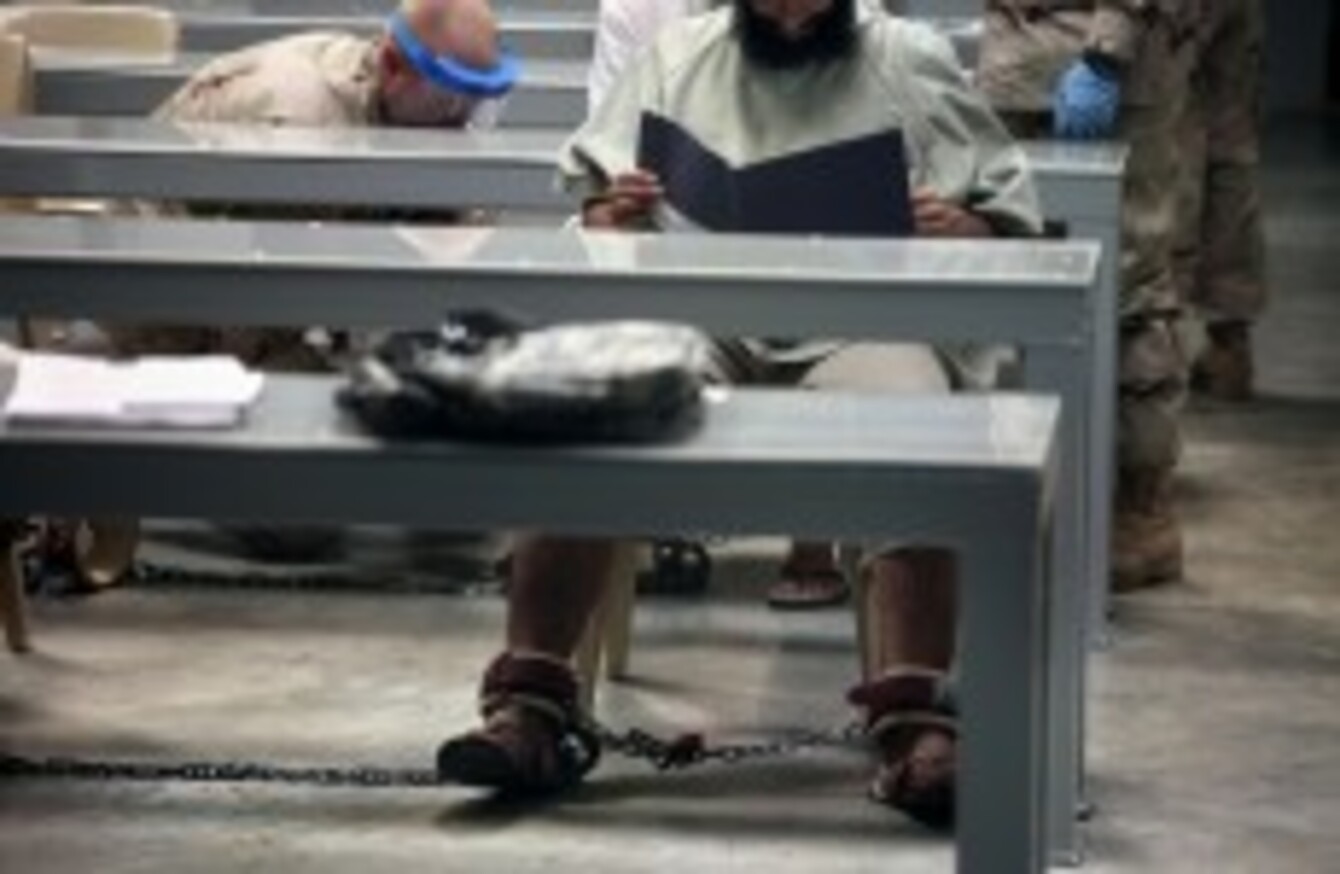 Image: Brennan Linsley/AP/Press Association Images
Image: Brennan Linsley/AP/Press Association Images
IT'S A DAY of rest, and you may be in the mood for a quiet corner and a comfy chair. We've hand-picked the week's best reads for you to savour.
1. Driving for your life
Eric Moskowitz talks to the man whose carjacking ordeal was different from all others. He recalls the night that the suspected Boston bombers, Tamerlan and Dzhokhar Tsarnaev, jumped in his car and told him to drive. (The Boston Globe)
The story of that night unfolds like a Tarantino movie, bursts of harrowing action laced with dark humor and dialogue absurd for its ordinariness, reminders of just how young the men in the car were. Girls, credit limits for students, the marvels of the Mercedes ML 350 and the iPhone 5, whether anyone still listens to CDs — all were discussed by the two 26-year-olds and the 19-year-old driving around on a Thursday night.
2. No release date
Charlie Savage looks at the ongoing crisis at Guantanamo Bay, where 93 prisoners are now on hunger strike. (The New York Times)
The spark for the protest is disputed. Detainees, through their lawyers, say that when guards conducted a search of their cells on Feb. 6, they handled their Korans in a disrespectful way. Prison officials dispute that. But both military officials and lawyers for the detainees agree about the underlying cause of the turmoil: a growing sense among many prisoners, some of whom have been held without trial for more than 11 years, that they will never go home.
3. Life through a lens
Mark Murrmann remembers war photographer Tim Hetherington – who was killed in Misrata, Libya, in April 2011 – and the beliefs that drove his work. (Mother Jones)
Hetherington didn't hopscotch the globe from one hot spot to the next. He really only covered three conflicts: the Liberian civil war, Afghanistan, and the Libyan revolution. He stayed in Africa for nearly a decade, remaining in Liberia well after the war wound down, documenting and helping with the recovery. In Afghanistan, he covered a remote American outpost in the Korengal Valley, staying with troops for months on end, amassing the photos and footage that became Restrepo. And Libya seemed to have drawn him in against his own wishes. And yet he went.
4. Death in black and white
Steven Mikulan recalls one of the most sensational trials that America ever witnessed, and what happened next. (Los Angeles Magazine)
It was at the country club that she and Finch parked their car and walked up the steep slopes of 2750 Lark Hill Drive to the doctor's home on the night of July 18, 1959. There, in the garage of the low-slung, rectangular house he had designed for his family, the doctor pistol-whipped his 35-year-old wife, fracturing her skull before she fled to Finch's parents' home next door. Barbara almost made it, but a .38-caliber slug fired into her back had severed an artery, and she collapsed near a stairway leading to her in-laws. Bernard Finch was soon sprinting pell-mell across the golf course's manicured greens before fleeing town on the new San Bernardino Freeway. Tregoff, the secretary who dreamed of becoming the new Mrs. Finch, would spend the next six hours cowering behind a bougainvillea bush, unseen by the police, the coroner, and the dead woman's two children.
5. Sniffing out trouble
Alexandra Horowitz looks at the work of sniffer dogs, and the limitations that still remain. (The New Yorker)
Dogs get tired, and less reliable, as the day goes on, just as we might. As for conditions, odors change in the weather, and dogs do, too. When they're panting, dogs don't sniff as readily as they normally might; an overly warm dog, forced to pant to cool himself, has a less reliable nose. And while we don't think of odors as seasonal (until, upon reflection, we remember: there is a smell of spring, of summer; the odors of winter are fewer), smells are more volatile in warm weather, and travel and disperse differently than in the cold. This too affects detection rates.
#Open journalism No news is bad news Support The Journal

Your contributions will help us continue to deliver the stories that are important to you

Support us now
6. An inconvenient truth
Charles C Mann checks out whether fossil fuels could, in fact, last forever, and the impact that this would have on the world. (The Atlantic)
Today, Churchill's nightmare has come true for Japan: it is a military and industrial power almost wholly dependent on foreign energy. It is the world's third-biggest net importer of crude oil, the second-biggest importer of coal, and the biggest importer of liquefied natural gas. Not once has a Japanese politician expressed happiness at this state of affairs.
… AND A CLASSIC READ FROM THE ARCHIVES…
In 2006, Gene Weingarten wrote in The Washington Post about its greatest preschool entertainer, The Great Zucchini.
When the Great Zucchini arrived that Saturday morning, Don had no idea who he was. Frankly, he didn't look like a great anything. He looked like a house painter, Don thought, with some justification. He wears no costume. He was in painter's pants, a coffee-stained shirt and a two-day growth of beard. He toted his beat-up props in beat-up steamer trunks, with ripped faux leather and broken hinges hanging askew.