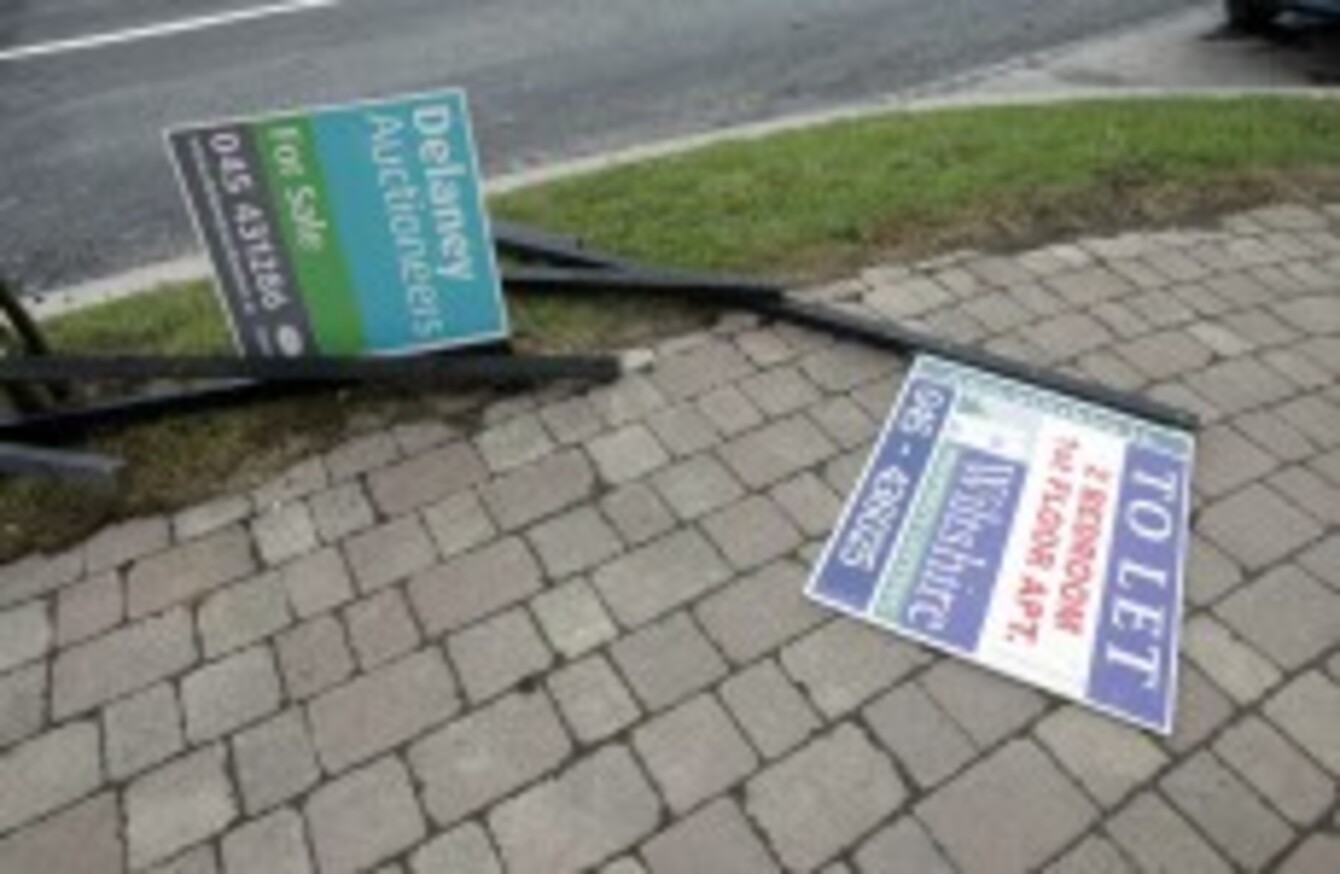 File photo
Image: Eamonn Farrell/Photocall Ireland
File photo
Image: Eamonn Farrell/Photocall Ireland
THE GOVERNMENT HAS agreed to close a loophole that prevents banks from seizing homes of mortgage defaulters in the latest Troika review of Ireland's bailout programme, published yesterday.
In a memorandum sent to the Troika, Finance Minister Michael Noonan refers to the removal of "unintended constraints on banks to realise the value of loan collateral under certain circumstances" by the end of 2013.
New Beginning, a representative group for home owners in debt, has today called upon the government to give courts discretion not to allow banks who have unreasonably refused offers of restructure to repossess family homes.
Ross Maguire of New Beginning said that the arrangements under the Personal Insolvency Legislation are subject to creditors consent but "the real concern is that banks will not consent".
"It's all about balance – if you give the banks power they will inevitably abuse it," he said.
Maguire said that financial institutions have no choice but to engage in major debt write-down, and the sooner they accept this reality, the sooner the Irish economy can recover.
"It has reached crisis point and there is actual mass mortgage default," he said. "By accepting this reality and managing it now, the government, financial institutions and the Irish public will at least have control and be in a position to work with the reality."
"By giving unfettered power to the banks to repossess family homes the government will have chosen to support the world of finance at the expense of the family – and that constitutes yet another act of betrayal", Maguire added.
The Department of Justice was contacted for comment but had not responded at the time of publishing.