File photo
Image: Shutterstock/papa1266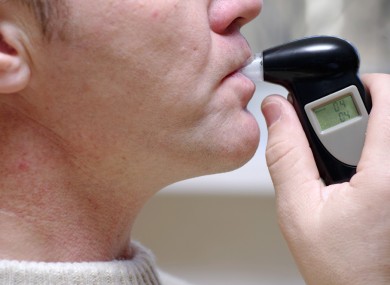 File photo
Image: Shutterstock/papa1266
TRANSPORT MINISTER PASCHAL Donohoe has signed emergency legislation to close a loophole that could result in hundreds of drink-driving prosecutions being thrown out.
Yesterday a High Court judge ruled that a breathalyser test statement is not a valid piece of evidence unless it is in both English and Irish.
The new measure introduced by Donohoe means drink-driving tickets can now be issued in either language.
This closes the loophole for future cases but the status of previous tickets remains unclear.
Speaking today, Donohoe said: "The advice of the Attorney General's Office was sought in respect of the need for amending legislation on foot of the judgement in relation to the language of the forms produced by Evidential Breath Testing machines in Garda stations."
In the interests of road safety, I have moved immediately to provide the new legislation deemed necessary regarding the form of the statements to be provided under section 13 of the Road Traffic Act 2010.
The minister said it was always the intention of the law that the statements could be produced in either the English or the Irish language.