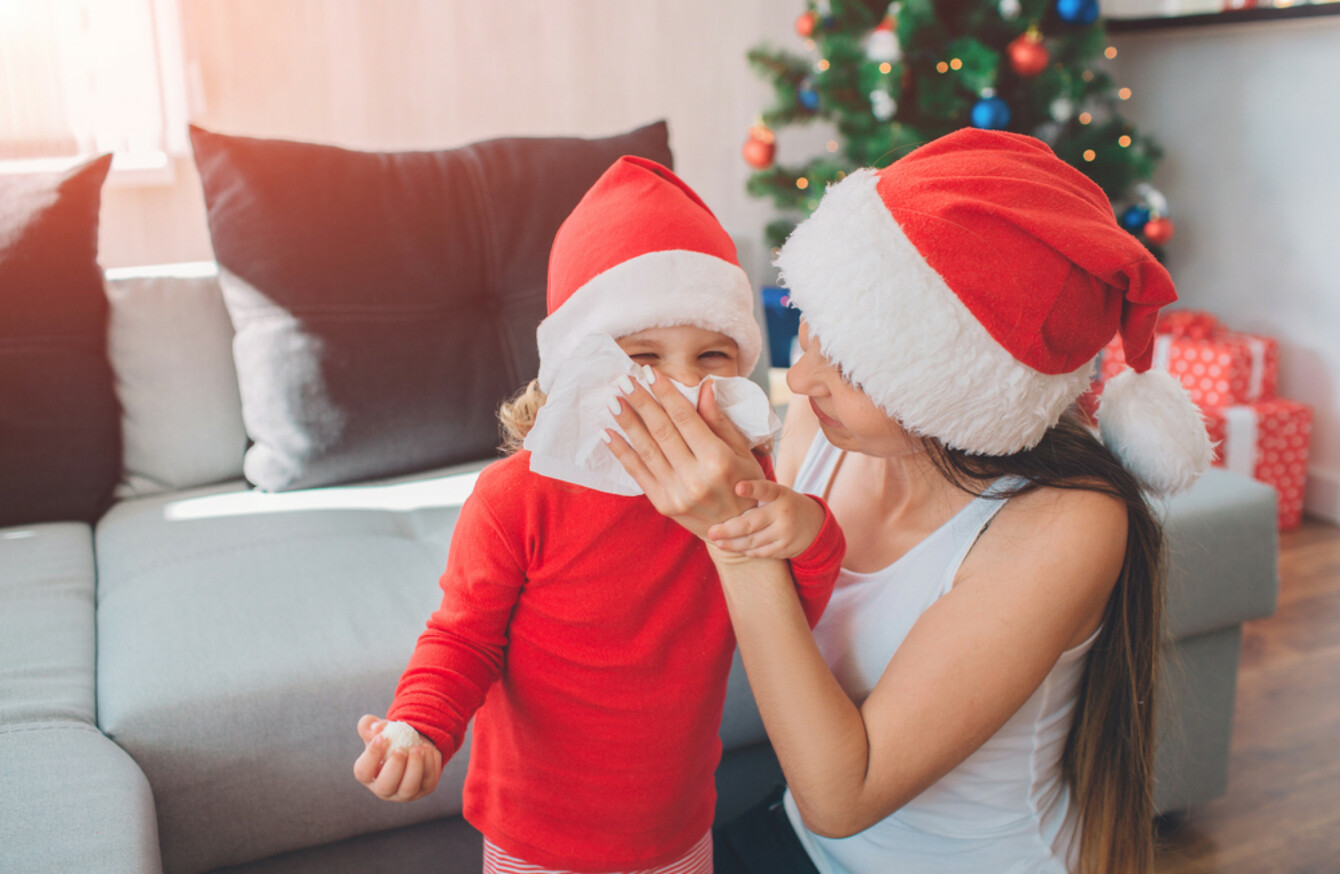 Image: Shutterstock/Estrada Anton
Image: Shutterstock/Estrada Anton
BETWEEN THE LATE nights, cold air and closer-than-usual proximity to people that we'll all experience between now and New Year's Day, it's not that unexpected that you or one of your family will be struck down with an infection over the winter period.
But how much do you know about the best way to get them on the mend? Especially for younger kids and elderly parents, it's important that we know what they need and when, and how to spot the unlikely situation that things have gotten serious.
So, put your medical knowledge to the test in our quiz below – it could get your nearest and dearest back on their feet faster than you can say, "Turkey sandwich, anyone?"
1. Sore throats are usually caused by...
Shutterstock
Bacteria (they can be treated by antibiotics)
Viruses (meaning antibiotics won't help)


2. The majority of earaches get better with...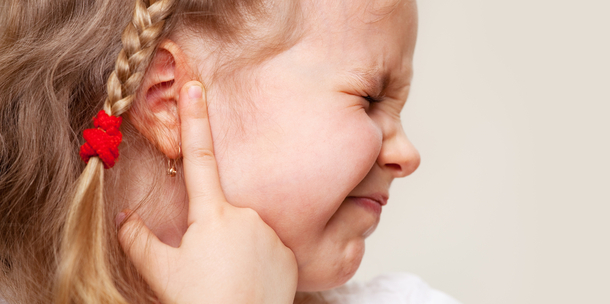 Shutterstock


3. What is a sign that you could have a bacterial infection and may need to visit a doctor for antibiotics?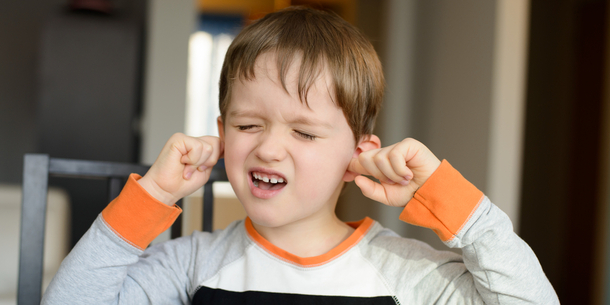 Shutterstock
If you have a discharge from your ear
If you have a fever with it


4. How long can a common cough last before you should think about visiting a doctor?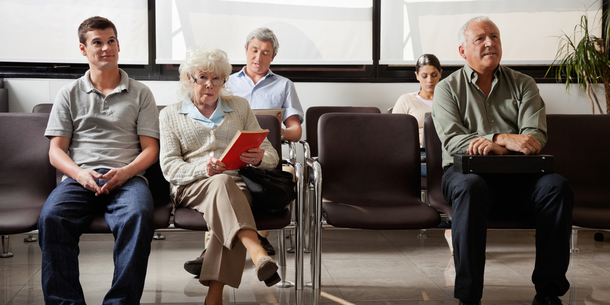 Shutterstock
A few days (any longer may require antibiotics)
Up to three weeks (though they usually clear up in a week)


5. The most severe pain from a sore throat or sore ears should clear up within which time frame?
Shutterstock


6. When it comes to sore throats, what is the one thing that you should look out for that can indicate glandular fever, particularly with teenagers?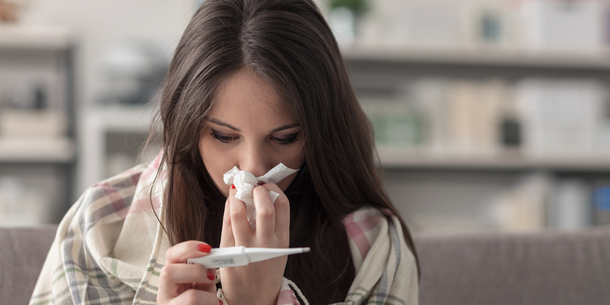 Shutterstock
Throat pain that returns immediately when painkillers wear off


7. What can taking antibiotics to treat a virus tend to result in, aside from contributing to your antibiotic resistance?
Shutterstock
Rashes, nausea, vomiting, diarrhoea and general tummy upset
Headaches, earaches, a rise in temperature


8. With a tummy bug, you should contact your doctor if...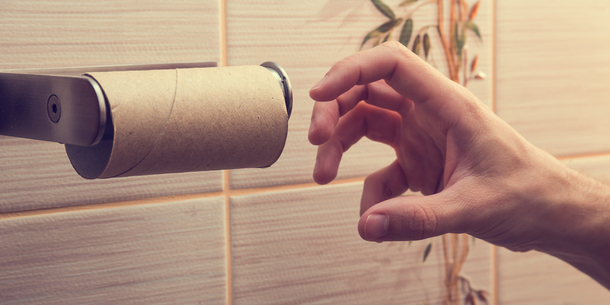 Shutterstock
You have had diarrhoea for more than 48 hours
You are missing out on Christmas dinner


9. What should you try to bring with you if an elderly loved one needs to go to the emergency department?
Shutterstock
A comfort object like their favourite coat
Recent doctors' letters and medicines in case they need them


10. What's the best way to avoid getting infections this winter?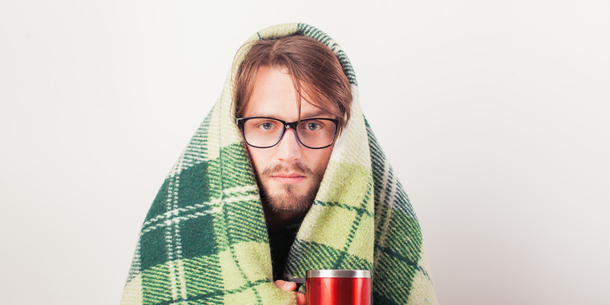 Shutterstock
Washing your hands regularly, and avoiding touching your hands to your face
Taking regular vitamin supplements Answer all the questions to see your result!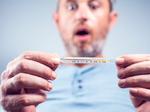 Shutterstock
You scored out of !
You could do with brushing up
There's no doubt you care about your loved ones, you just might not be looking after them as best you could when they get sick. Why not learn a bit more on undertheweather.ie?
Shutterstock
You scored out of !
You've a fair idea of winter illnesses
You can tell a tickly throat from a nasty infection and know that antibiotics are useless against viruses. But you've a bit of a gap after that. Learn what you can do at home to treat common illnesses at undertheweather.ie.
Shutterstock
You scored out of !
You really know your stuff!
Your loved ones are in very safe hands this Christmas. You can recognise the difference between the flu and someone being dramatic about a cold and how best to treat both. Find out even more at undertheweather.ie.
Feeling under the weather? Check out undertheweather.ie for practical advice on how to mind yourself or your family when you're sick, including advice from doctors around the country. A collaborative effort from the HSE, GPs and pharmacists.