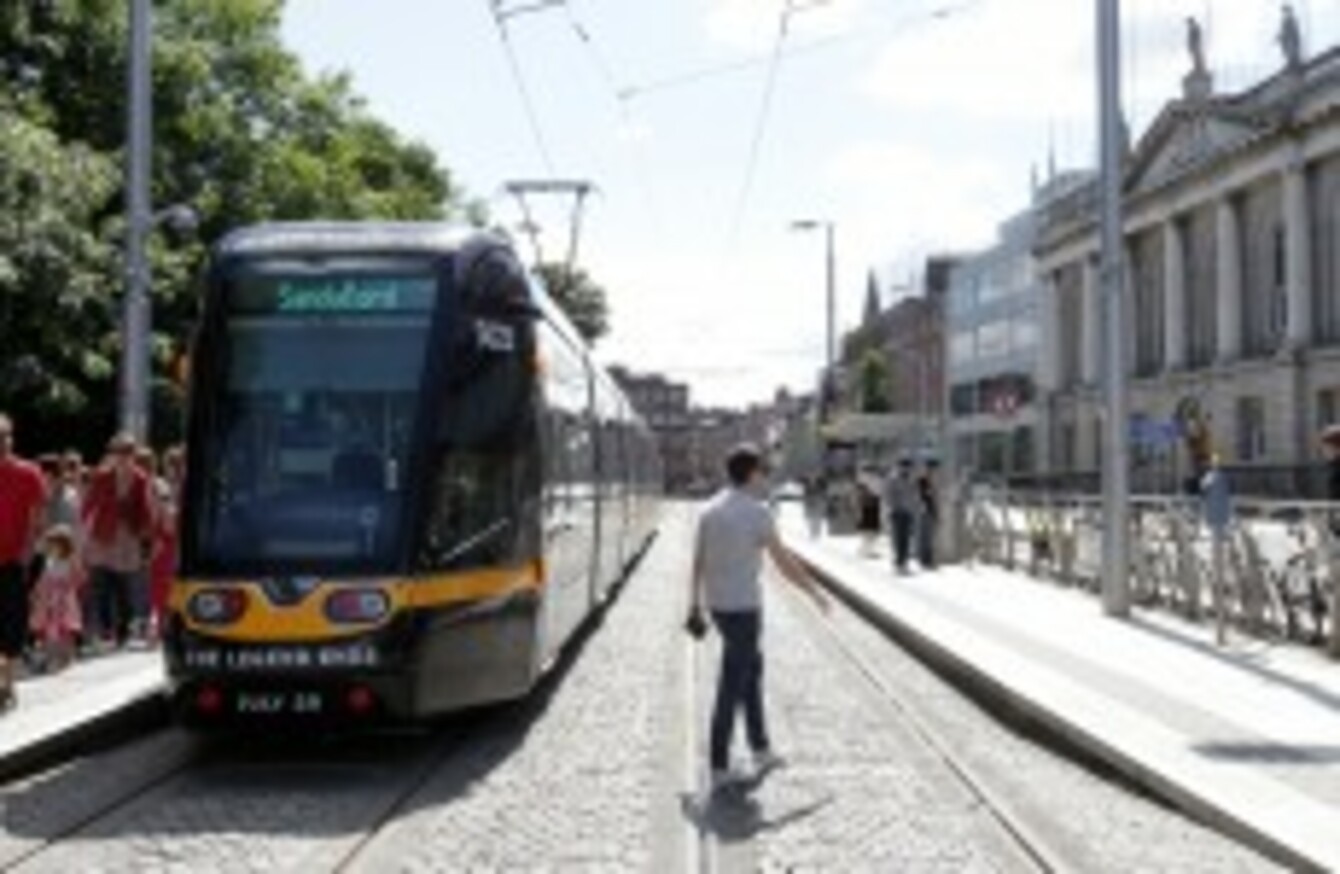 Image: Mark Stedman/Photocall Ireland
Image: Mark Stedman/Photocall Ireland
THE LUAS BROOMBRIDGE/Luas BXD project, which will see the linking of the red and green Luas lines and the construction of a line running to Broombridge, have undergone a name-change.
The extension will see the construction of Luas Line BX, a cross-city line linking the existing red and green lines. It will also see the construction of Luas Line D, bringing people from the city centre to Broombridge via Broadstone/Grangegorman. These two lines are intended to join up.
The Department of Transport confirmed to TheJournal.ie that the name of the project is to change, going from 'Luas Broombridge/Luas BXD' to 'Luas Cross City'.
The change in branding comes following discussions between Transport Minister Leo Varadkar and the Department with the relevant agencies.
The Department added:
The new name describes the route more accurately and will be important in generating public awareness of the project.
Project approved
In November of last year, the Government made the decision to proceed with the project, which was welcomed by the Railway Procurement Agency. Minister Varadkar announced that work will begin on the line in May of this year.
This is an important step for the Luas BXD project, which will link up the existing Luas lines and give Dublin an integrated commuter rail network for the first time. Cabinet has discussed the business plan for Luas BXD, and I have now asked the NTA and RPA to proceed with the procurement and contractual arrangements which are necessary to allow the project to proceed in 2013.
An Bord Pleanála granted a railway order in 2012 that would allow the line to be constructed.
The project will cost €370 million in total and the Minister said it will generate up to 800 jobs during the construction phase, plus a further 60 permanent jobs. The project is aimed to be completed in late 2017.