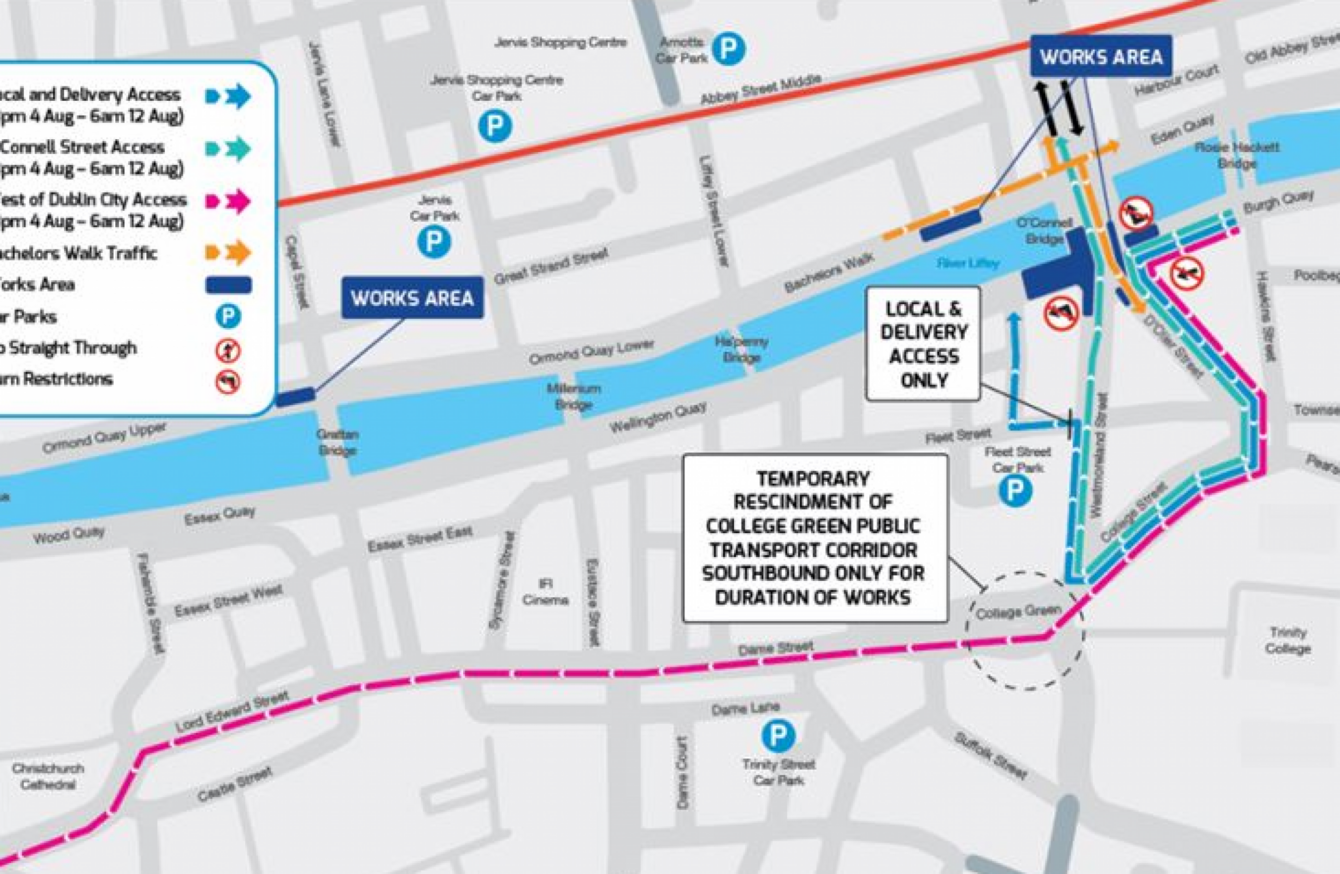 Image: Luas Cross City
Image: Luas Cross City
THE GARDAÍ HAVE told motorists that there will be "significant traffic disruptions" in Dublin city beginning next Friday 4 August, due to ongoing Luas Cross City works.
Lasting until Monday 14 August, the north and south quays will be particularly affected, as will traffic travelling from one side of the city to the other.
With Dublin among those due to play in Croke Park on Saturday 5 August and the hurling semi final between Galway and Tipperary the following day, people travelling in for the matches are being urged to avoid Dublin city centre completely.
These travellers are urged to use the M50 to access Croke Park. For those going to the Aviva Stadium for the Liverpool game on Saturday 5 August, the gardaí also recommend the M50.
For all non-essential journeys into Dublin city centre over the bank holiday weekend, the public is advised by the gardaí to use public transport for all non-essential journeys. For those who have to take the car in, you are advised to be aware of the closures and plan your route in advance.
Night time works will see significant traffic disruption on the north quays from this Tuesday 1 August. There will also be no access to O'Connell Bridge via Burgh Quay and Aston Quay.
A full list of the route closures and disruption can be found here.