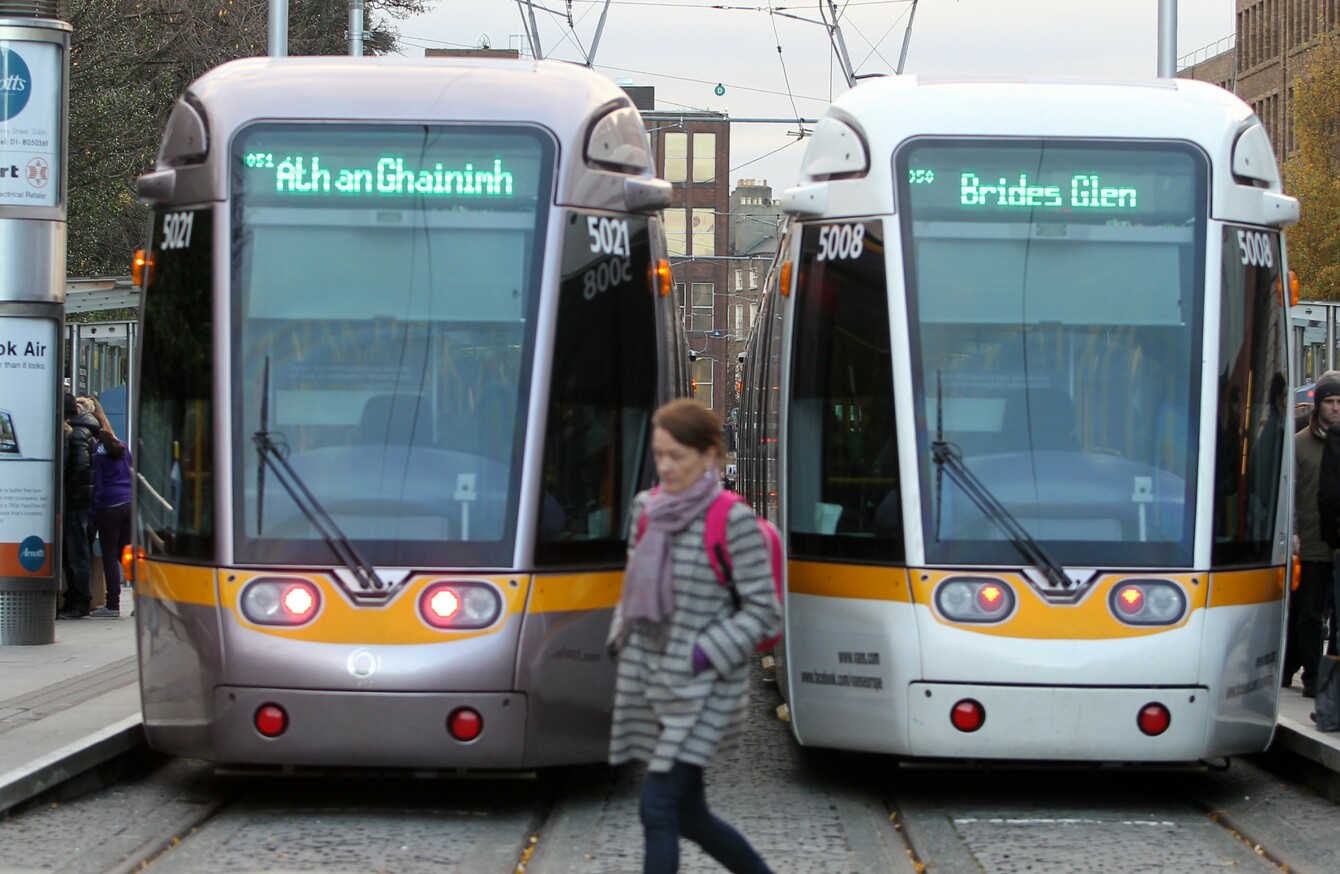 Image: Sam Boal/RollingNews.ie
Image: Sam Boal/RollingNews.ie
LUAS STRIKES ARE due to go ahead next month after talks between union members and management broke down without agreement.
However, it is understood a strike could be avoided if the union's pay claims are revised downwards, which as it stands could cost Luas operators millions.
Siptu members at Luas have called for a pay increase of between between 8.5% and 53.8% after tram operator Transdev said no pay increase would be offered over the next five years unless it is in line with the Consumer Price Index (CPI).
It is understood that Transdev's Republic of Ireland and United Kingdom CEO Nigel Stevens has informed staff that if there was a substantial revision of the union's pay claims, the company could be willing to in-turn revision its position.
The company has argued that pay claims would cost it €30 million over the 5 years of the Luas operating contract.
"This is at a time when Transdev finds itself in a loss making situation," a previous statement read.
In a statement this evening, union organiser John Murphy said members are "disappointed" at the approach of company management.
"The company failed to show any initiative in the effort to find an agreed resolution to the dispute," he said.
Management representatives merely reiterated a previously stated position that our members cannot expect to receive pay rises over the next five years and that any rise that might be granted would be limited to an increase in the Consumer Price Index.
The union has claimed Transdev previously offered a pay rise above the CPI rate.
"Due to the intransigent position displayed by management it is certain that the scheduled work stoppages will proceed," Murphy added, saying that workers are "conscious of the inconvenience these stoppages will have on their customer".
These dates will be:
Thursday, 11 Feburary to Friday, 12 February
Friday, 18 February, and February, 19 February