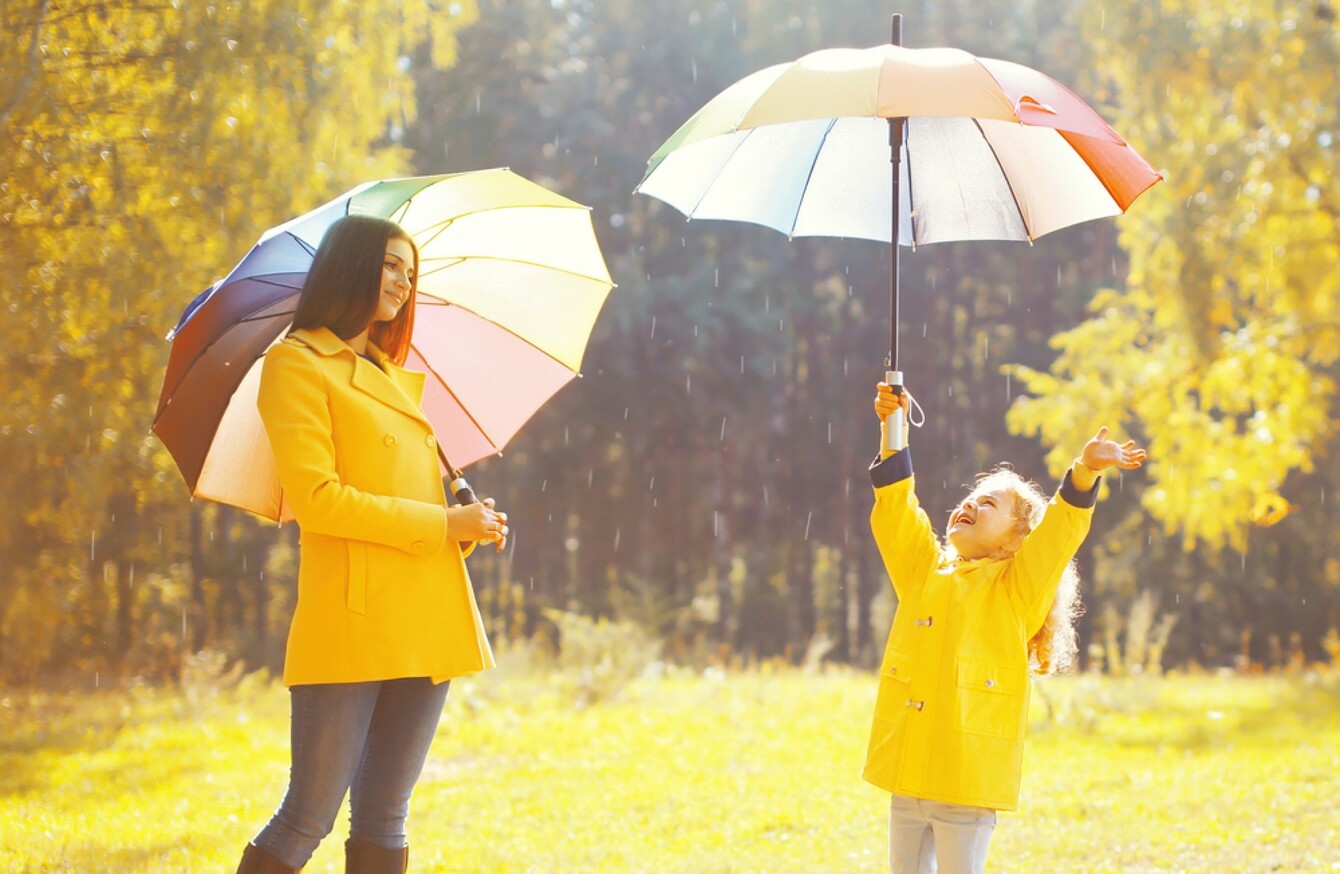 Image: Shutterstock/Rohappy
Image: Shutterstock/Rohappy
IT'S THE TIME of the year when statistically at least, we're most likely to be getting some good weather in this part of the world.
It's not always a given, however. Aside from some brief bright spots, Ireland hasn't had much chance to bask in the sunshine so far this summer.
It could be worse though. Other countries have been having a tougher time of it; more than 2 inches (54mm) of rain fell in Paris on Sunday night, the equivalent of 27 days of rainfall.
That got us thinking: is sunshine overrated? Is it better to have a typical Irish day over a sunny day? Or is this crazy talk and should we be trying to soak up every last ounce of sunshine that we possibly can?
Over to you: Do you prefer sunshine or rainy days?

Poll Results:
Sunshine, definitely (5009)
I actually like snow more than anything (453)