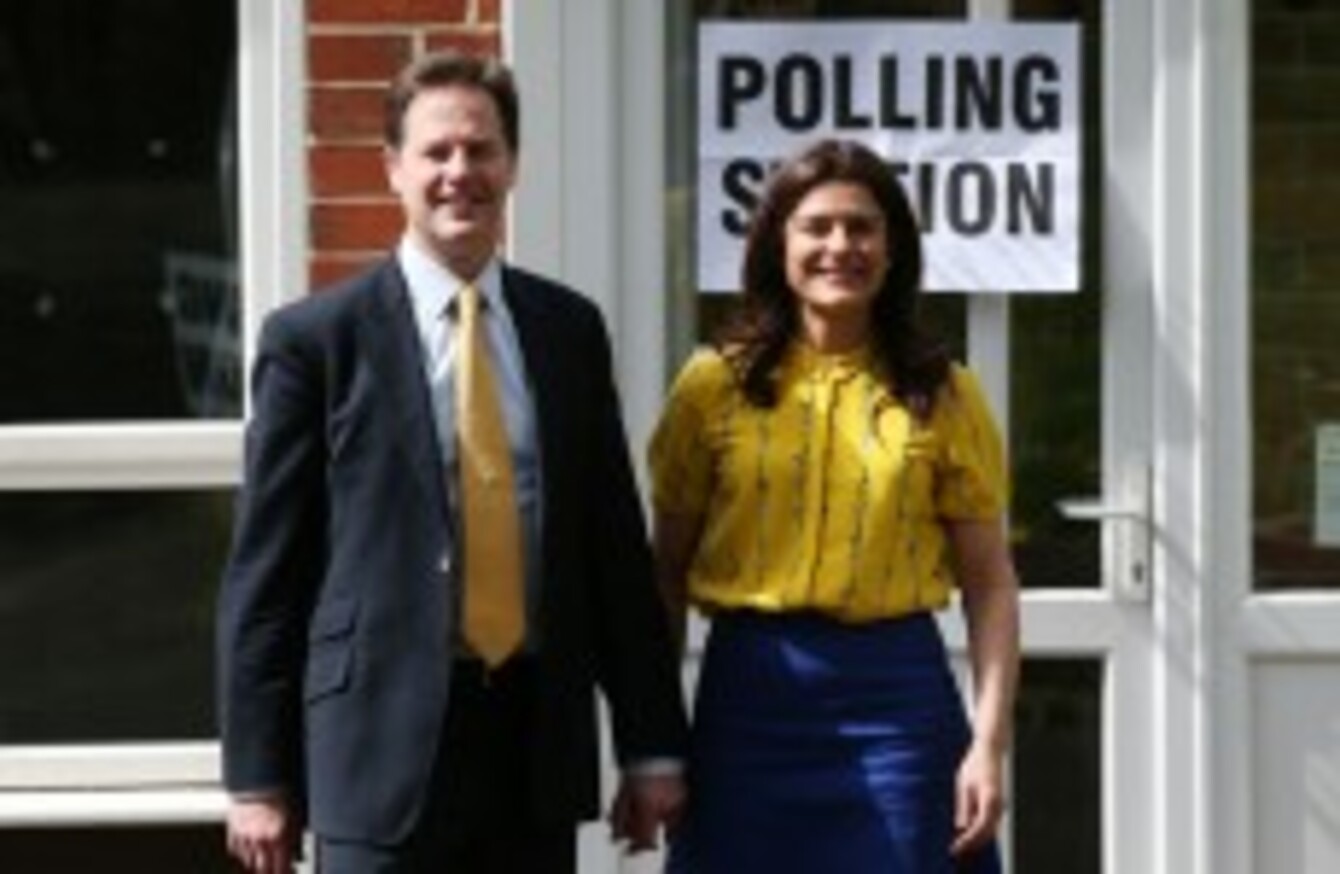 Liberal Democrat leader Nick Clegg with his wife Miriam González Durántez
Image: Lynne Cameron/PA Wire
Liberal Democrat leader Nick Clegg with his wife Miriam González Durántez
Image: Lynne Cameron/PA Wire
WHAT'S THE STORY? 
1. #ANGLO: The jury in the trial of former Anglo Irish Bank chairman Sean FitzPatrick has been told that an unspecified illness is causing serious timetabling problems for the trial.
2. #CONVERSION THERAPY: A group which promotes counselling to encourage gay people to change their sexuality has had a planned meeting in Galway cancelled, after the hotel which was due to host it backed out.
3. #JOBPHOBIA: Finance Minister Michael Noonan has said that some people on social welfare are 'allergic to work' and will never take up jobs.
4. #VOTING: Voting is under way in the UK general election with the latest polls showing a dead heat between Labour and the Conservatives.
5. #PROTEST: Teachers will be holding a protest at lunchtime today outside school gates against the Junior Cycle reforms which are due to be introduced in September.
6. #UNPOPULAR: Ireland's least popular companies have been revealed – and unsurprisingly, Irish Water, four banks, and two internet providers made the list…
7. #MO' MONEY: Talks on partially restoring the pay of 300,000 public service workers are to start next week, and public servants could be in for a windfall of €800.