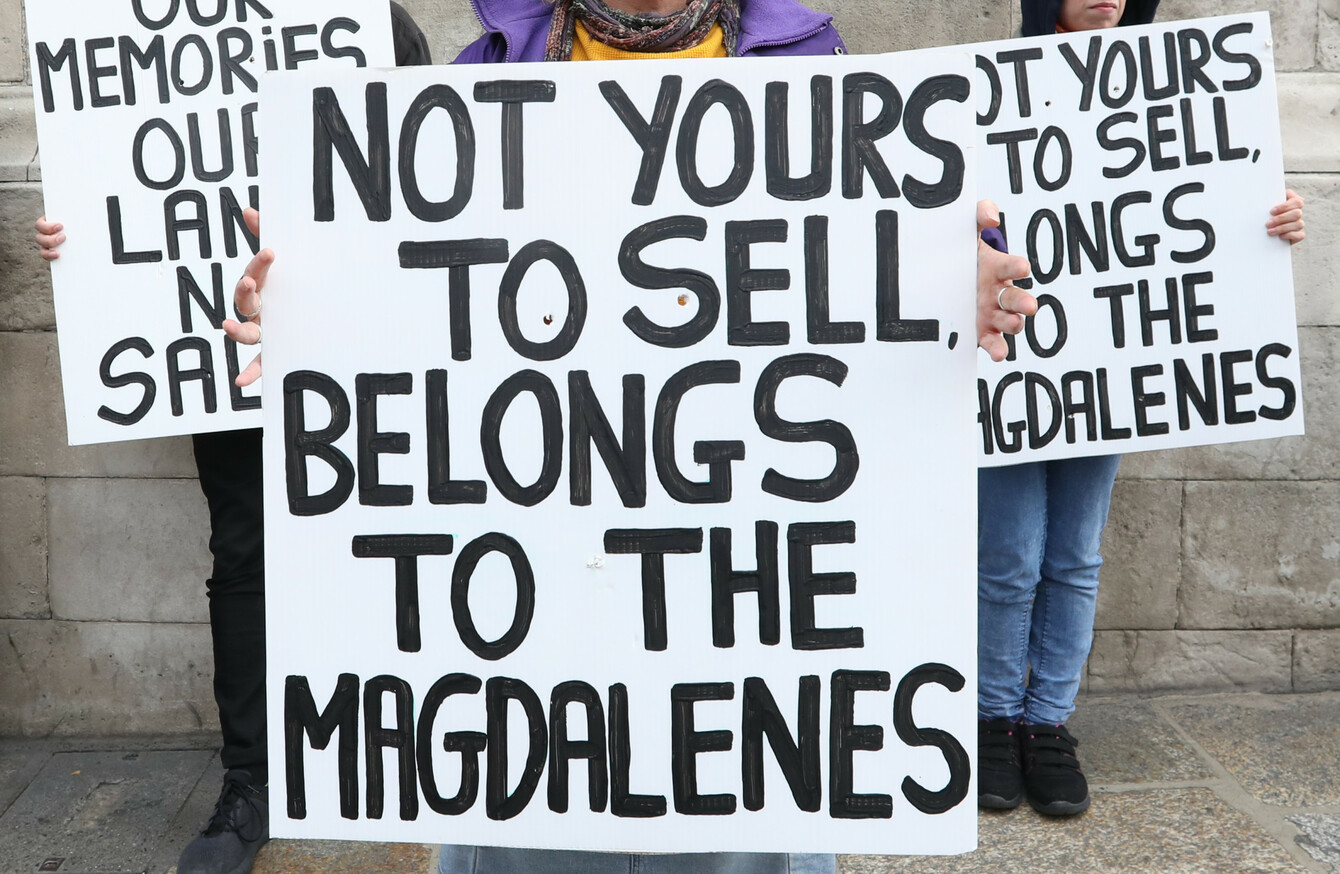 Protestors outside the Dublin City Council meeting tonight.
Image: Rollingnews.ie
Protestors outside the Dublin City Council meeting tonight.
Image: Rollingnews.ie
DUBLIN CITY COUNCILLORS have voted this evening to block the sale of the Magdalene Laundry on Sean McDermott Street, which is the last remaining site of its kind still in State ownership.
Japanese hotel chain Toyoko Inn had offered the council €14.5 million for the site, on which it plans to build a hotel with 350 rooms, 55 one-bedroom apartments for social housing, a supermarket and other retail outlets, a cultural centre, and a Laundry memorial
Social Democrats councillor Gary Gannon said in a statement that the site was of "national historical importance" and that to have sold the site to a hotel chain would have been an "act of cultural vandalism".
Councillors voted overwhelmingly against selling the site to the hotel chain. 
"Tonight's decision paves the way for the preservation of the site as a place of remembrance and learning," he said.
Magdalene Laundries were institutions run by the Catholic Church which took in so-called 'fallen women' and gave them manual labour to do – many survivors were cruelly and brutally treated during their time there.
In October 1996 the Sean McDermott Street site became the last of these institutions to close.
Over 10,000 people had signed a petition calling for the sale of the Magdalene Laundry to be blocked.
Gannon added that, following the rejection of the sale by councillors, the government must now listen to the views of survivors and their families, and develop plans for the site that recognise the "social, cultural and personal history that it symbolises".
"This building provides us an opportunity to create a physical space where future generations can touch the walls and know that what occurred in these institutions were not exaggerated," he said.