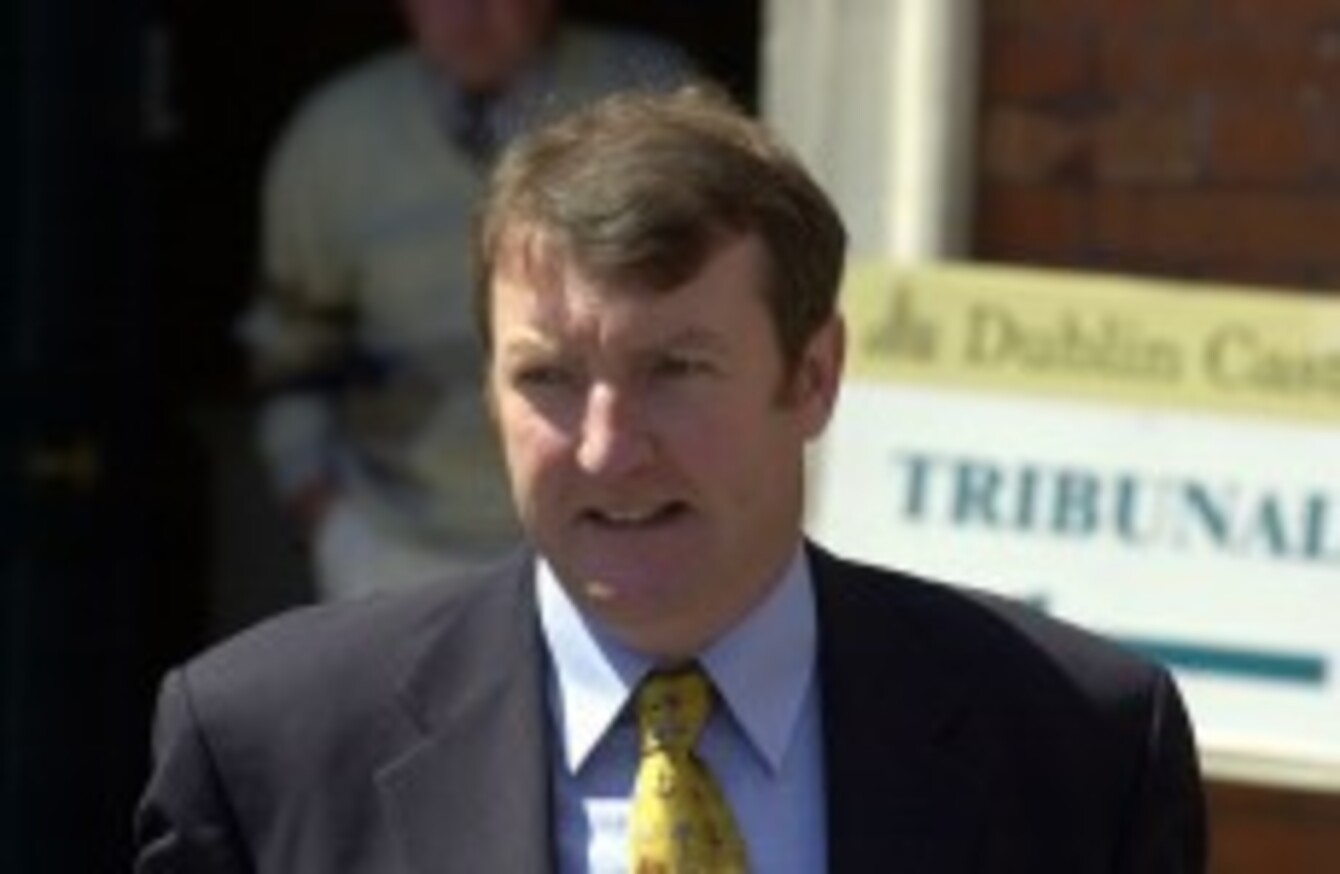 Conor Haughey, who has received an "unreserved" apology from the Tribunal
Image: Photocall Ireland
Conor Haughey, who has received an "unreserved" apology from the Tribunal
Image: Photocall Ireland
THE MAHON TRIBUNAL has issued a full apology to one of the sons of former Taoiseach Charles Haughey after he was mistakenly named in its final report.
Conor Haughey's name was used in connection with a finding that the Tribunal had been given false evidence relating to proceeds from a property deal. The segment, on page 2502 of the report, should have referred to his brother Ciarán Haughey.
Conor Haughey was not connected with the Tribunal's investigation.
The news emerged as the Dáil gears up for the second day of its three-day debate on the findings of the investigation into planning corruption.
In a statement on its website, the Tribunal said:
Mr Conor Haughey's name [was] mistakenly stated instead of Mr Ciaran Haughey.  Mr Conor Haughey had no involvement with the Tribunal inquiries. The Tribunal has unreservedly  apologised to Mr Conor Haughey for this error.
After correcting the error on Friday, the Tribunal has also placed advertisements in several newspapers today. The Irish Times, the Irish Examiner and the Irish Independent all carry versions of the ad:
The version of the Tribunal's report available on its website has now been amended to refer to Ciarán Haughey.
It says Ciarán Haughey and John Barnicle received IR£164,000 after selling their interest in a property consortium in 1994.
However, when the pair gave evidence to the Tribunal in 2006, they gave "false and misleading" statements that they had each received only IR£10,000 from the sale, the report says.