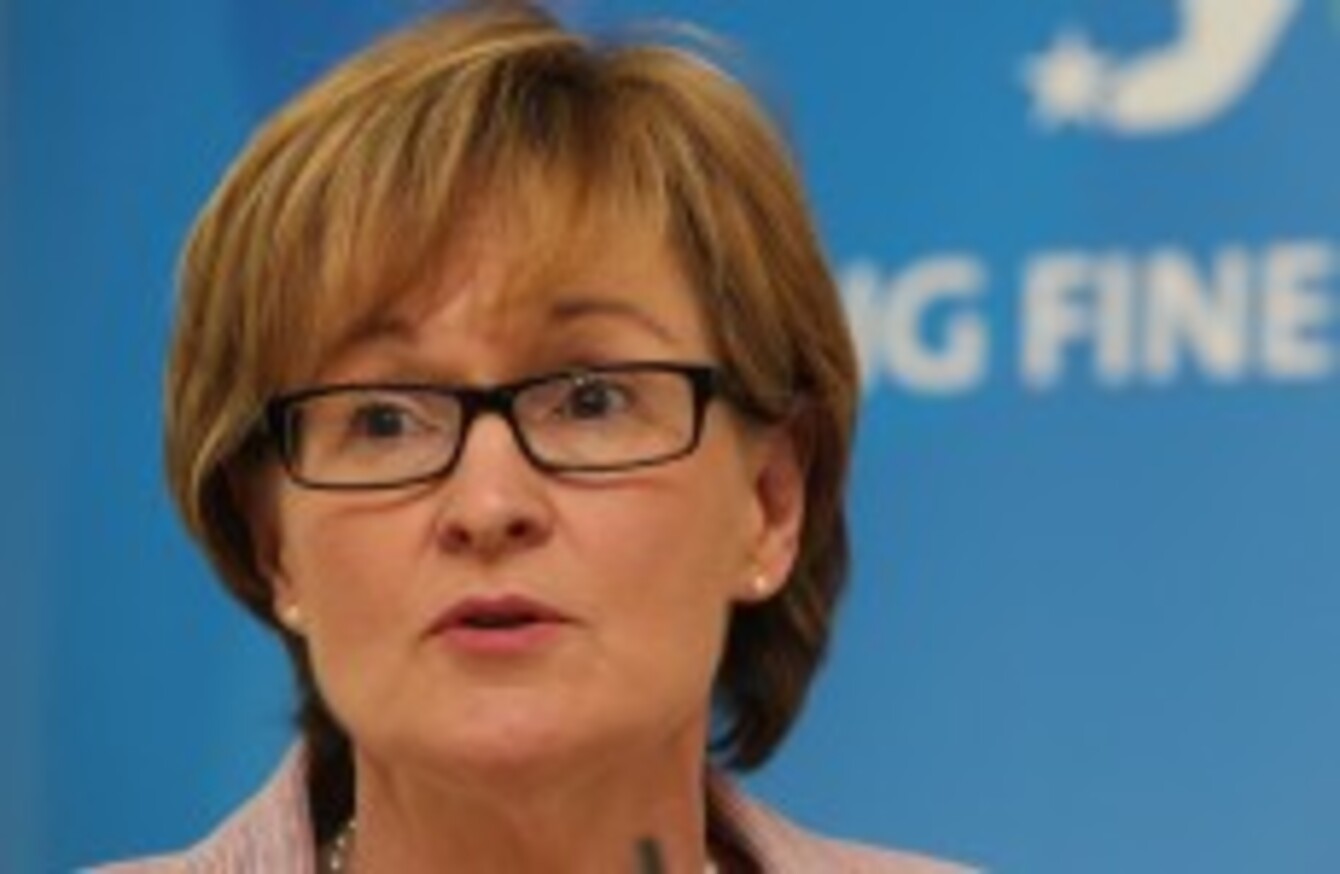 Image: Sam Boal/Photocall Ireland
Image: Sam Boal/Photocall Ireland
AFTER A DECADE as a Member of the European Parliament, Mairead McGuiness is no stranger to the inner workings of the Union.
She's also a familiar face to the public, having worked as a journalist with the Farmers Journal, the Irish Independent, and most notably with RTÉ's Ear to the Ground – and let's not forget that she could have gone to contest the 2011 President Elections if Gay Mitchell had not snapped up the nomination instead.
However, speaking to TheJournal.ie, McGuinness described the suggestion that she is a safe candidate for her party as "bunkum".
In the new Midlands-North-West constituency, and as a government party candidate at the time when the Irish public is only just 'seeing the light at the end of the tunnel of austerity', she is all too aware she's facing an uphill fight.
"I would regard this campaign as fighting hard for the last seat," she said, adding that she would be "lucky" to be elected.
"Since Fine Gael are a party of government there is no doubt that people have a lot of concerns over a whole range of issues," she said.
In a sense I can kinda emphasis. They've been through a war, and they're tired.
Ten years in Europe has given McGuinness an in-depth knowledge of its inner workings.
She stressed that "if Europe didn't exist, we would have to create it".
"We need to have ways of working with each other, ways of trading information".
She noted that in "the bad days of the crisis, and they really were bad," the European Central Bank did help us to recover.
While she said some problems with strict regulations at EU-level, it has provided Ireland with massive benefits "in terms of trade, freedom of movement, and market opportunities".
"More local"
McGuinness said that she feels the Irish public understand how the EU functions – at least the bits relevant to them – but that it needs to become "more local".
"I'm sure people [I meet canvasing] want to talk about the big, boarder European issues, but they know their personal stuff."
It's the medical card issues, it's the water charges, rents, the lack of spending in our economy.
She added that it isn't all plain-sailing.
"There's a lot power politics", McGuinness noted, adding that the Commission does occasionally have to reined in, and that countries do differ on many elements of the budget.
"A lot of countries will want to keep more of that money in their own economies… there's a lot of compromises struck."
Mairead McGuinness on…
The new Midlands–North-West constituency…
The first obstacle in this election is the territory – it's enormous. When you're trying to canvas intensively it just seems so vast. People are also confused people, they don't understanding why I'm running in Roscommon or Donegal.
On the rise of far-right parities….
It's important to remember that there's people on the extreme left. These people generally don't engage, don't go into detail, don't get into compromises, and just snipe around the edges… but that's politics.
EU red tape…
I think we need to reject proposals for new legislation. We need to implement what's there, and change what isn't working.
The Banking Union…
We need to examine the banking union, and to start watching what's being implemented to watch that it doesn't go over the top. Banking has become complicated as a reaction to lax regulation. We need good regulation, but we don't need to choke credit.
A potential UK exit from the European Union…
Should they decide opt out, if they want to do business with the bloc they would have to comply with the same amount of requirements and regulations but they'll have no say in the drafting.
#Open journalism No news is bad news Support The Journal

Your contributions will help us continue to deliver the stories that are important to you

Support us now
And finally, on European politics facts and figures…
As we build up to the 23 May polling day, TheJournal.ie's been giving each European Election candidate we interview a quick pop quiz on the institutions.
How many candidates have currently been put forward for Presidency of the European Commission?
Three [Incorrect, it's six]
Name those three.
Schulz, Junker, Verhofstadt [Correct]
How many members are needed to form a political grouping in the European Parliament?
It's around 20, 25? [It's 25, we'll give her a half point]
How many MEPs are there?
There will be 751 in the new parliament. [Correct]