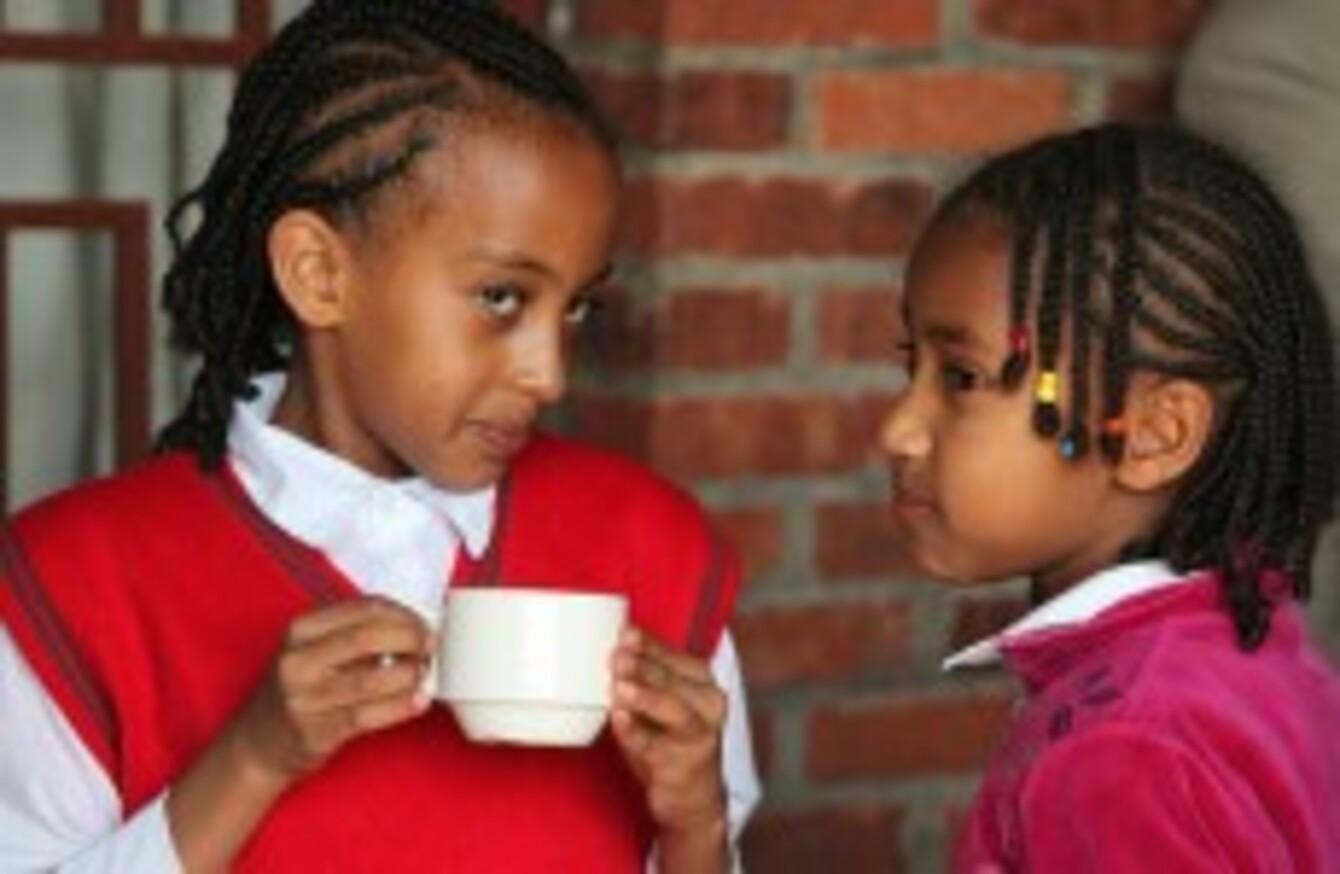 Tea and sympathy: There are International Women's Day events all over this evening
Tea and sympathy: There are International Women's Day events all over this evening
INTERNATIONAL WOMEN'S DAY isn't over yet. If you want to celebrate it this evening, you might check out any of the events listed below. Most are free and those that have an admission fee generally donate it to a good cause.
Note: This is just a selection of events taking place this evening. If we have missed out any, please feel free to add them into the comment section underneath. Happy IWD!
The National Women's Council of Ireland has, as would be expected, a full line-up of free events to celebrate the day. Have a look at www.ncwi.ie for full information. We like their wryly-titled Humourous Feminists Night Out tonight in Dublin featuring comedy acts The Nualas, Sonya Kelly and others. Entrance is €10 (€5 for unwaged) with proceeds to building a women's refuge in Leitrim. Where: Sugar Club, Lower Leeson Street, Dublin. When: 7.30pm
SWAI – the Sex Workers Alliance of Ireland – is inviting people to have a cup of tea or coffee with them and discuss the current issues relating to sex workers' rights in Ireland and legislation surrounding sex work here. The group will also be showing a short film on sex workers' rights. Where: Upstairs in Outhouse, 105 Capel Street, Dublin 1. When: 6-8pm.
UN Women Ireland are using the day to launch their new website and recruitment membership drive. They have a list of events to celebrate the whole International Women's Week until Friday – check them out here. Where: Graduate Memorial Building, Trinity College Dublin. When: 7-9pm.
Women for Europe, who campaign for more female participation in politics, are hosting a solutions-focused discussion on: How do we make sure we have more than 15 per cent female candidates in the next general election? Where: Wood Quay Venue, Dublin Civic Offices. When: 6-8pm. RSVP: womenforeurope@gmail.com
Plan Ireland, the international children's development charity, launches its 'Because I am a girl' fund to fight gender inequality and break the cycle of poverty and inequality in the developing world today. They have a blog which has featured guest writers from the world of business, politics, music and entertainment here.
There are a number of great events happening in Galway to celebrate the entire week, including a Galway Film Society screening atO'Flaherty Theatre in NUI Galway tonight at 8pm, talks and exhibitions. More details here at the Global Women's Studies department at NUI Galway. Where: Galway, several locations. When: Until Friday.
The Irish Feminist Network is putting on a gig in Dublin called Suffragette City (details here), with musicians Isobel Anderson, Marianne Lee and Lauren Guillery performing and a very fancy schmancy raffle. Tickets are just a fiver. Where: The Mercantile Bar, Dame Street. When: 8pm.
The Southwest Kerrywomen's Association have a free pancake evening at their HQ and a screening of Eat, Pray, Love. Where: Teach Amergin, Waterville, Co Kerry. When: 7.30pm.
Cork women are celebrating the centenary of IWD with wine, talks, art and music at the Cork Feminista event tonight in the city centre. A little birdie tells us that the charming Cork Independent editor Deirdre O'Shaughnessy, @deshocks, is one of the speakers. Where: 8 North Mall. When: 7-10pm.
Solidarity Books in Cork are hosting a free community meal and two talks on the fight for legal contraceptives and on IWD itself afterwards. Where: Fionbarras pub, Douglas Street. When: 6pm onwards.
Amnesty International Ireland are holding an evening of culture, music and literature in Portlaoise. Where: Kavanagh's Bar, Main Street, Portlaoise, Co Laois. When: 8pm.
Dublin City Enterprise Network for Women looks at how women can shape their future in business, with stories from successful female entrepreneurs. Where: Alexander Hotel, Dublin 2. When: 6-9pm.
A women's club in Arklow are having a night of networking and – careful now – karaoke to celebrate the day. Where: Kenny's of the Harbour, Arklow, Co Wicklow. When: 8.15pm-midnight.
There is an interesting talk by Anne Chambers at Raheny Library tonight called: Irish Matriarchs: Grace O'Malley and Elenor Countess of Desmond. Where: Raheny Library, Dublin 5. When: 6.30-7.30pm.