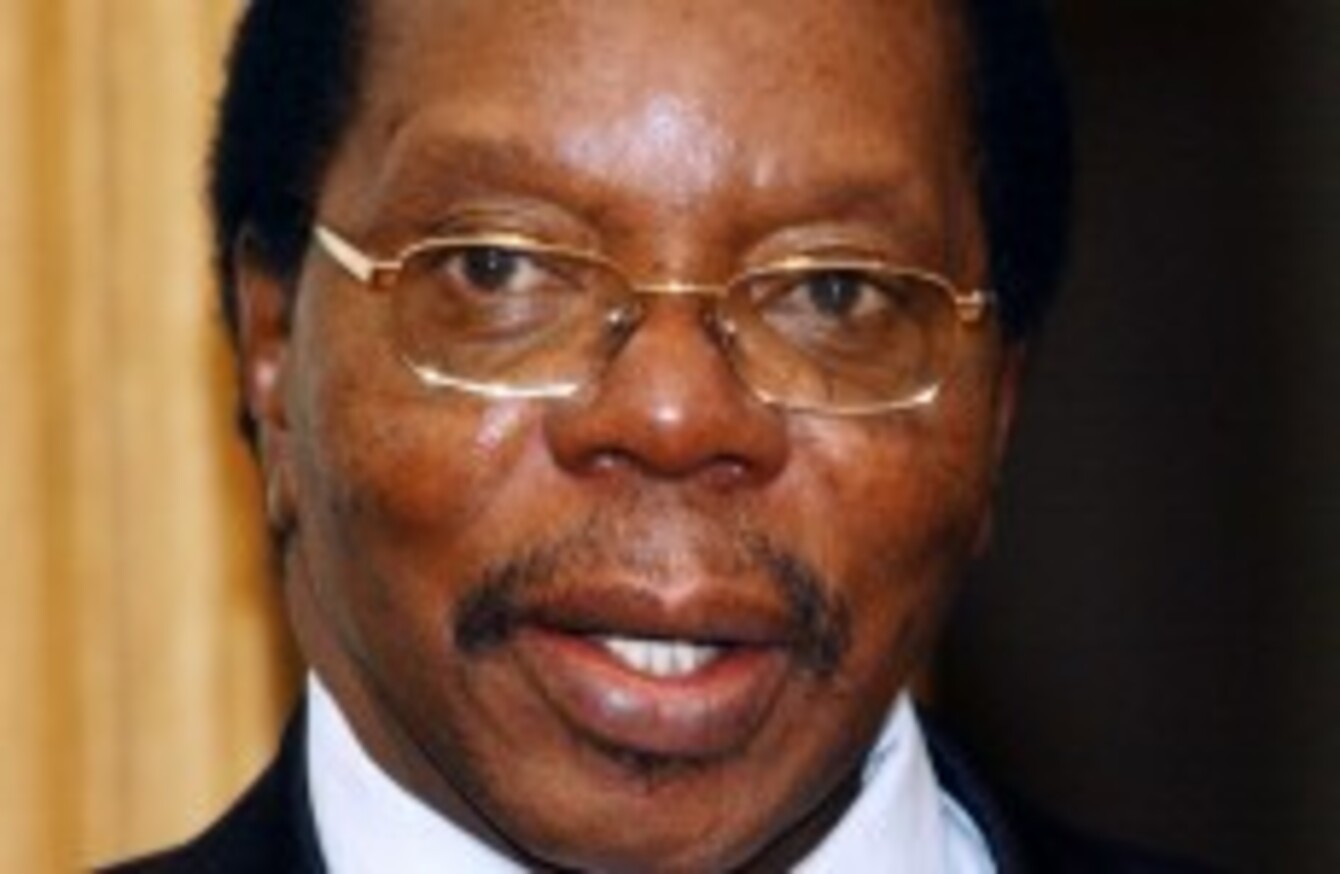 Bingu Wa Mutharika in 2005
Image: AP Photo/Thierry Charlier
Bingu Wa Mutharika in 2005
Image: AP Photo/Thierry Charlier
THE MALAWI GOVERNMENT confirmed the death of President Bingu wa Mutharika today, two days after the leader of the impoverished southern African country died.
A brief statement from the Cabinet confirmed what doctors had reported on condition of anonymity earlier, that Mutharika died Thursday following a heart attack. The Cabinet declared 10 days of mourning.
Vice President Joyce Banda was expected to address the nation later today, an indication that she will be taking over. Under the constitution, the vice president should take over to complete Mutharika's term, due to end in early 2014.
Banda has clashed with Mutharika and been expelled from his party. The delay in announcing his death had led to speculation politicians were squabbling over succession.
Mutharika had favored his brother, Foreign Affairs Minister Peter Arthur Mutharika, over Banda, appointing him acting president when he traveled. Friday, Mutharika's party had named Peter Arthur Mutharika its acting head, though the party did not then confirm Mutharika's death.
Mutharika was a former World Bank official once heralded for his stewardship of one of the world's poorest countries. In recent years, he had been accused of trampling on democratic rights.
Mutharika first came to power in a 2004 election, and was overwhelmingly re-elected five years later.
During his first term, Mutharika persisted with a program to help farmers buy fertiliser even though Western donor nations and agencies said subsidies should be avoided in a free market. His subsidies were credited with boosting Malawi's economy.
In more recent years, the economy has stumbled, with shortages of fuel and foreign currency and high unemployment.
Anti-government demonstrations across Malawi last year were met with an unprecedented security crackdown that resulted in at least 19 deaths.
Malawi's relations with foreign donors have been strained by accusations Mutharika is authoritarian and responsible for human rights abuses. Last month, a US aid agency that rewards good governance suspended $350 million worth of assistance to Malawi.