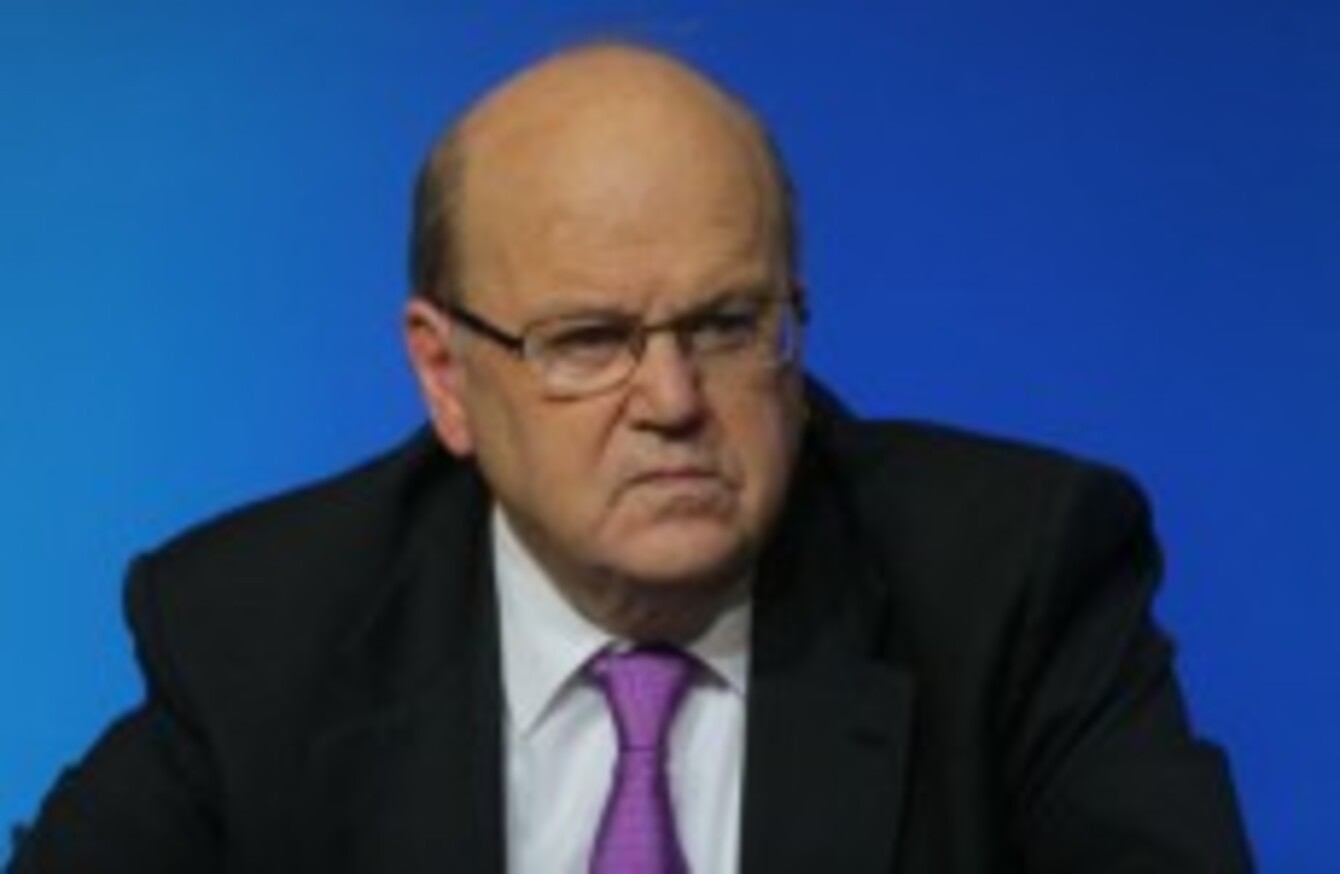 Image: Niall Carson/PA Archive/Press Association Images
Image: Niall Carson/PA Archive/Press Association Images
AFTER WEEKS OF protracted discussions between the Irish banking sector and the government, the Bank of Ireland has announced that it will be cutting its fixed mortgage interest rate by 0.3%.
This will impact on both new and existing customers and will see fixed rates offered from 3.60%. The bank has said that this reduction is down to the reduced cost of term debt.
While the move will no doubt be welcome, the bank's Standard Variable Rate (SVR) remains the same.
Ongoing dispute 
This follows on from Finance Minister Michael Noonan stating last week that the country's six main banks could face a penal levy if they continued to refuse to cut their mortgage rates.
They had been heavily criticised for maintaining mortgage rates that were out of step with the record low eurozone borrowing costs currently available.
The Minister said that he had secured an agreement from the banks to review their variable rates and come back with options and products to assist home owners by the beginning of July.
The current SVR in Ireland is around 4.2% – almost twice as high as the European average.
How will customers be affected? 
The new fixed-rate mortgage packages will see cuts made across a variety of products for customers.
The bank has said that 50% of its new customers are now taking out fixed-rate mortgages.
Speaking about the cuts in the rates, Head of Mortgages with the Bank of Ireland, Aine McCleary, said, "this is the second mortgage rate cut from Bank of Ireland this year. In January we communicated with our variable rate customers advising them of our new rate offers, and we will be doing so again."
We are building on the significant momentum underway in meeting the needs of Bank of Ireland's existing and new mortgage customers. Our €2 billion mortgage fund that we launched last year is now fully subscribed and earlier this year we launched a further €2.5 billion fund to meet customer demand for new mortgages.