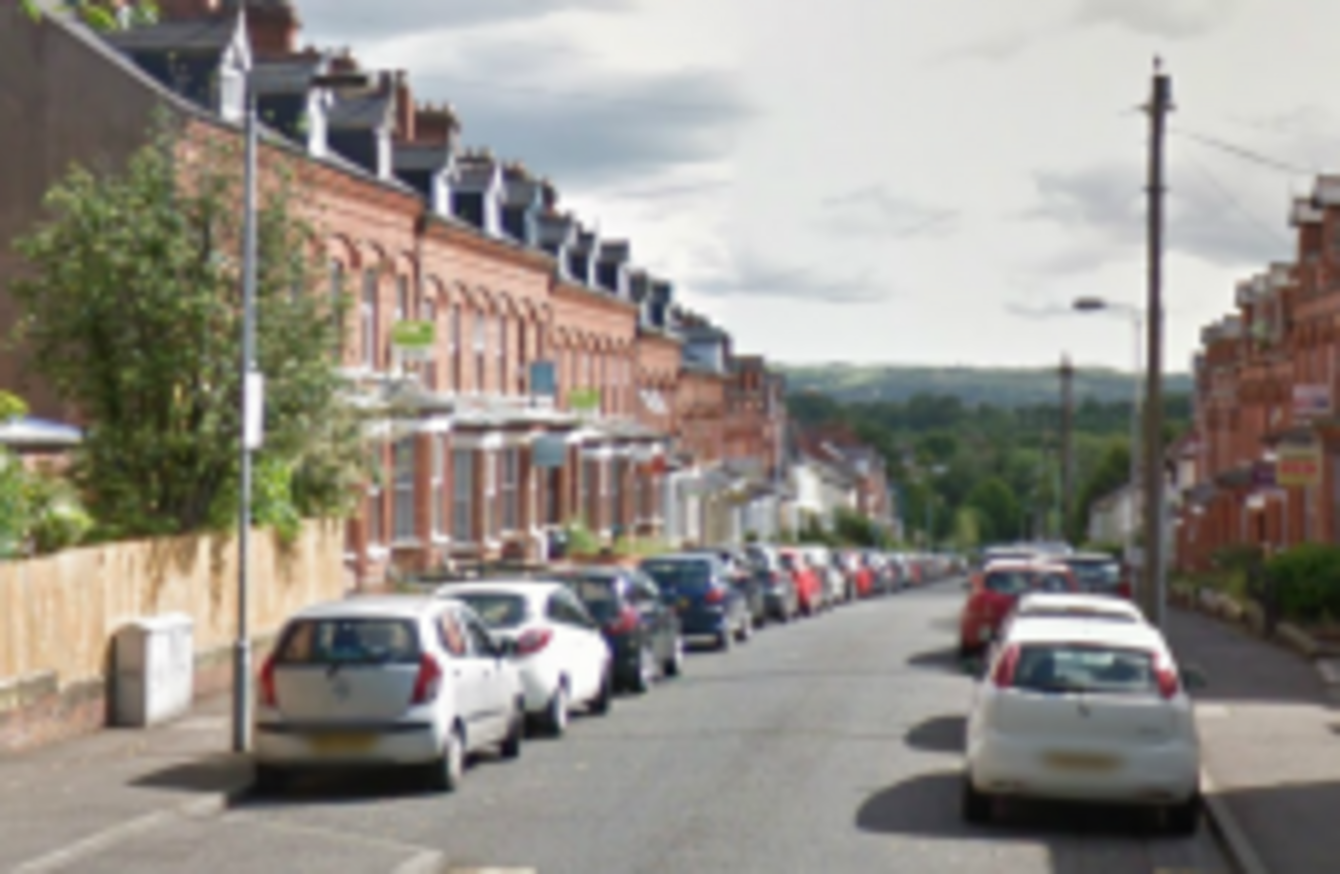 Image: Screenshot via Google Maps
Image: Screenshot via Google Maps
A MAN WAS chased up and down a street with a knife following an evening burglary in Belfast yesterday.
The assailant entered the property at Stranmilis Gardens at around 4pm and stole cash and a white iPhone 6 from one of the occupants.
He then chased a second occupant up and down the street with a knife.
The thief escaped on a racing bike – also stolen from the house.
Police in Northern Ireland have described the man as in his early 20s, 5'8″ of medium/average build, clean shaven with blonde or fair hair.
"He was wearing a red hooded long sleeved top, with white stripes down the arms. A grey hooded top was worn under the red top. He spoke with a strong Belfast accent," Detective Chief Inspector Gary Reid said.
The bike is described as made by Viking, blue in colour with red duct tape on the handlebars with two white lights to the front and one red light to the rear.
Anyone with information is asked to contact police at Musgrave Police Station, or Crimestoppers.