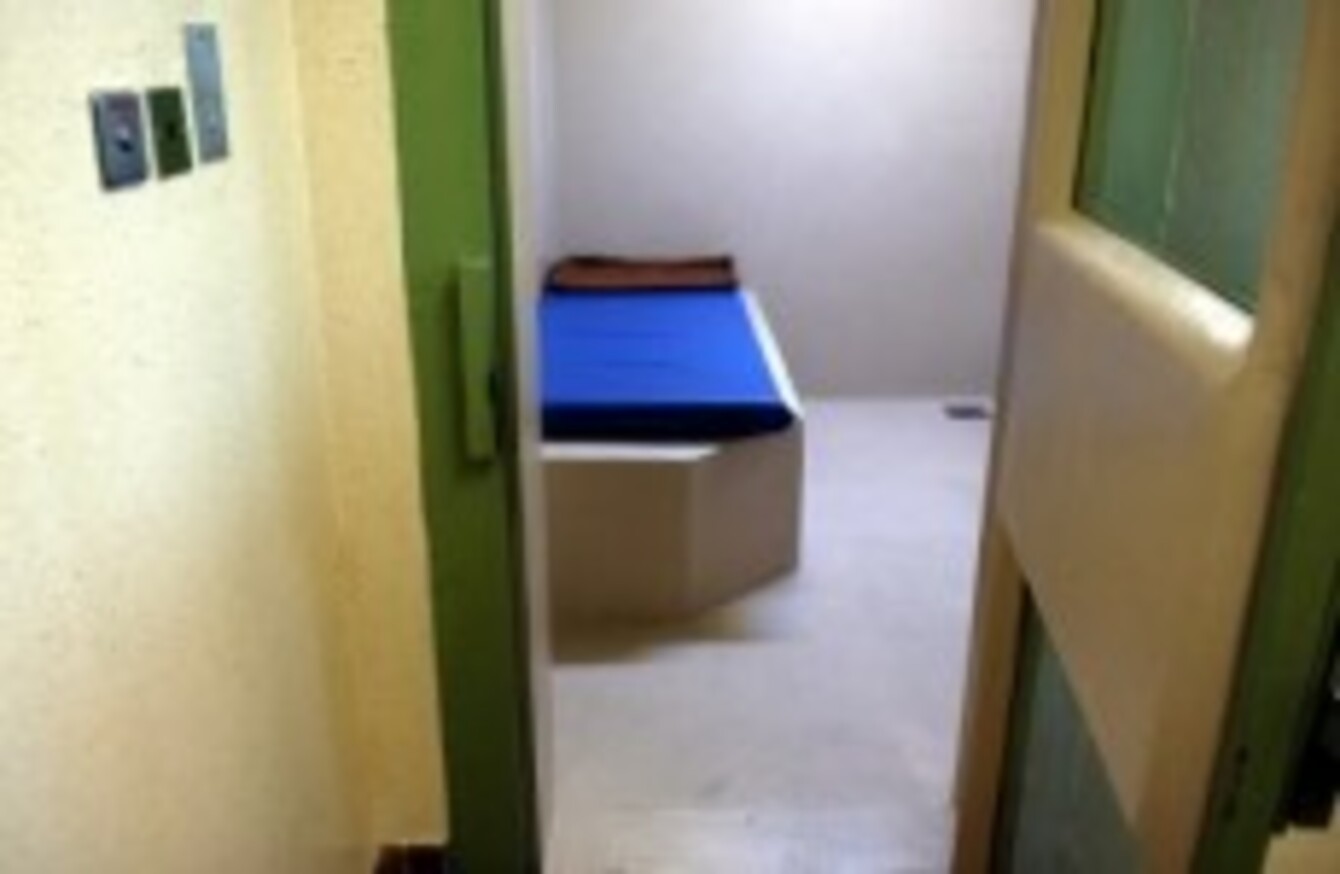 Image: Graham Hughes/RollingNews.ie
Image: Graham Hughes/RollingNews.ie
A MAN WHO died in the Midlands Prison in 2013 endured a "traumatic incident" in which he received the injuries that he subsequently died from.
The victim, referred to only as Prisoner B, was serving a four-year sentence at the prison with his due release date scheduled for October 2016.
In the report by the inspector of prisons Judge Michael Reilly, the demeanour of the 61-year-old is said to be that of a much older man, with the report stating that "he was frail and used to shuffle around the prison".
He had been serving concurrent sentences for indecent and sexual assault, theft, larceny and false accounting.
In the report it is said that the man's death was most likely a cardiac arrest induced from blunt force trauma to the head and body.
What happened?
The criminal investigation into the death is ongoing and as such the report gives a general overview of the incidents that led to his death.
On the evening in question, CCTV footage showed the deceased walking around on the landing where his cell was located.
In the report it states that the man was sharing his cell with a 31-year-old prisoner who was a "known brewer of hooch" – a slang term for poitín.
A number of other younger prisoners can be seen to be entering the cell of the deceased, with the report stating that they were there to collect some of the hooch.
Shortly after 7pm on 12 February, the deceased's cell was attended to by a prison officer after a the smell of alcohol was noticed.
Quoted in the report Officer A who attended to the cell, said:
I went into the cell and pulled the blanket down. (The deceased) was on his right hand side facing in towards the wall. I noticed that his pants were down below his waist… I noticed that there was blood on the blanket where he had been facing towards and I noticed blood coming from his mouth.
In the cell paraphernalia required for the brewing of hooch was discovered which included a makeshift still, a bucket with liquid in it, two sticks and a number of plastic bottles.
Who was Prisoner B?
Prisoner B had been serving his first prison sentence and was not regarded as an aggressive presence.
It was the first occasion that he had been in prison and is referred to as an "inoffensive country man".
He had poor health and was known to suffer from diabetes, asthma and at times his speech was difficult to understand.
His 31-year-old cellmate was a heavy smoker, something that aggravated the deceased's asthma.
Recommendations 
In concluding his report, Judge Reilly makes a number of suggestions about how to avoid a similar incident.
Firstly, when cell sharing is going to take place between two prisoners, a comprehensive assessment of both prisoners should take place to ensure that there are no potential hazards that could potentially arise.
He also recommends that in cases where there is a prisoner who smokes, all action should be taken to ensure that they are not made to share with a person who objects to smoking.
It is also suggested that the Irish Prison Service and prison governors should be aware of their obligation to protect the health of all prisoners.  
Comments have been closed on this article as the case is part of an ongoing criminal investigation.