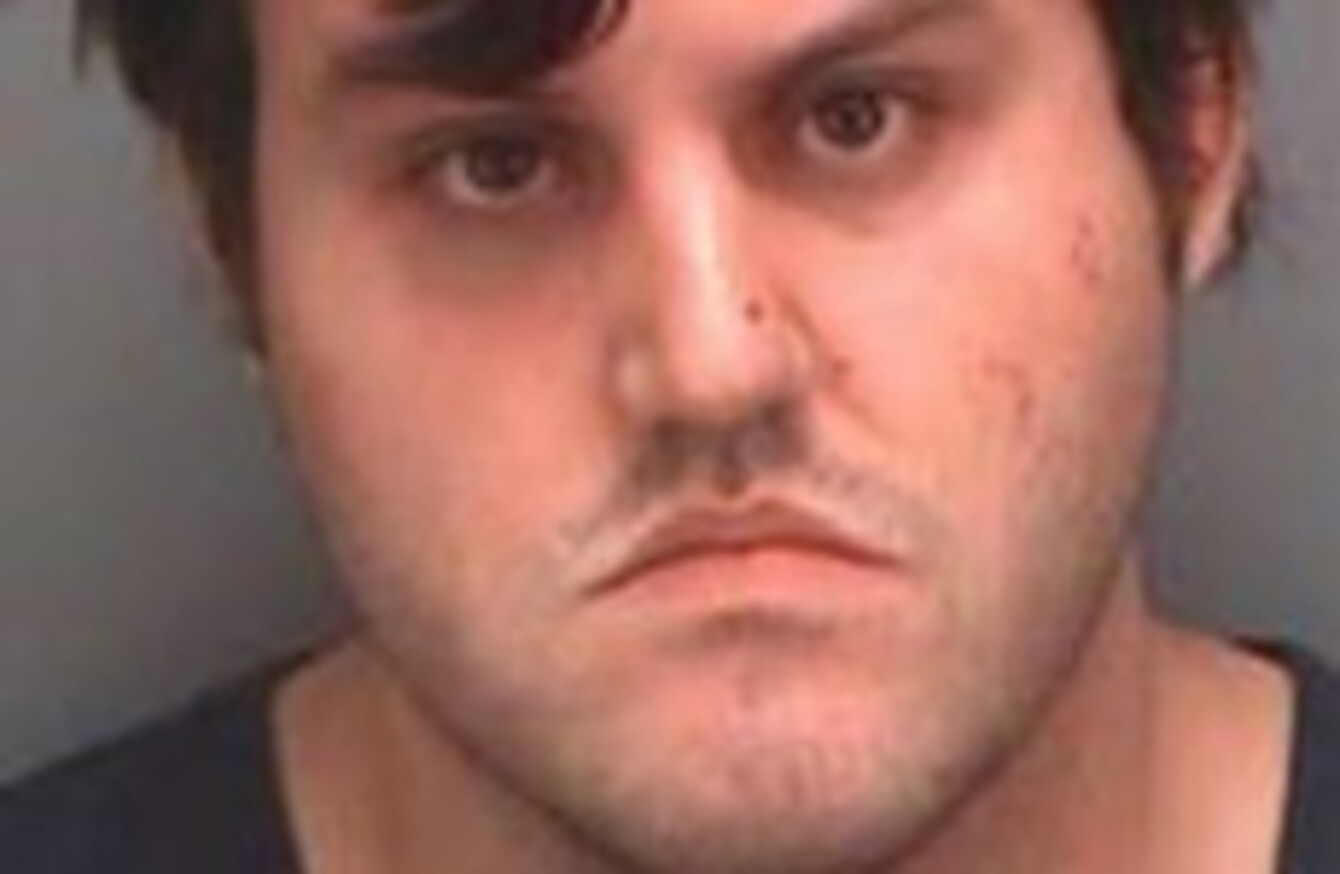 John Nicholas Jonchuck
Image: AP Photo/Pinellas County Jai
John Nicholas Jonchuck
Image: AP Photo/Pinellas County Jai
A MAN IS facing first-degree murder charges in the United States after his daughter was  thrown off a bridge.
John Nicholas Jonchuck (25) was driving towards Tampa Bay when he pulled his car over on a bridge, took his 5-year-old daughter from the back seat, pressed her head to his chest, and tossed her over the rail, according to police in St. Petersburg.
His daughter, Phoebe, fell about 20 metres from the Sunshine Skyway bridge into the bay just after midnight, St. Petersburg police Chief Anthony Holloway said at a news conference.
An officer heading home after his shift saw Jonchuck's vehicle speed past at nearly 160 kph, Holloway said. The officer prepared to pull the car over, but by the time he caught up with it, Jonchuck had pulled over on the side of the road.
Holloway said Jonchuck got out and started toward the officer, who pulled his weapon. But Jonchuck went around to the passenger side of the car and got the child out.
The officer "thought he heard the child scream, but he wasn't sure," Holloway said. The officer then saw the man throw the child over, into the strong bay current.
Her body was recovered about a mile from the bridge and hour and a half later. Rescue crews tried to revive her, but she was pronounced dead.
Back on the road, officers said Jonchuck got back in the car and headed south, crossing the bridge on Interstate 275.
Holloway said:
The suspect drove off. He just drove off.
Two other officers who were near the bridge started following Jonchuck into neighboring Manatee County.
Holloway said Jonchuck turned his indicator on and stopped before starting again and driving toward deputies. He then headed the wrong way on the interstate, going back toward the bridge. Deputies put out traffic spikes to stop the vehicle.
Jonchuck was arrested and brought back to St. Petersburg for questioning. He's being held without bond on the murder charge.
"He lawyered up," "He really didn't want to talk."
Authorities said Jonchuck filed a domestic violence report against the child's mother last month, but it wasn't granted. He had custody of the child, and they lived with his father in Tampa. Authorities didn't release information about the girl's mother.