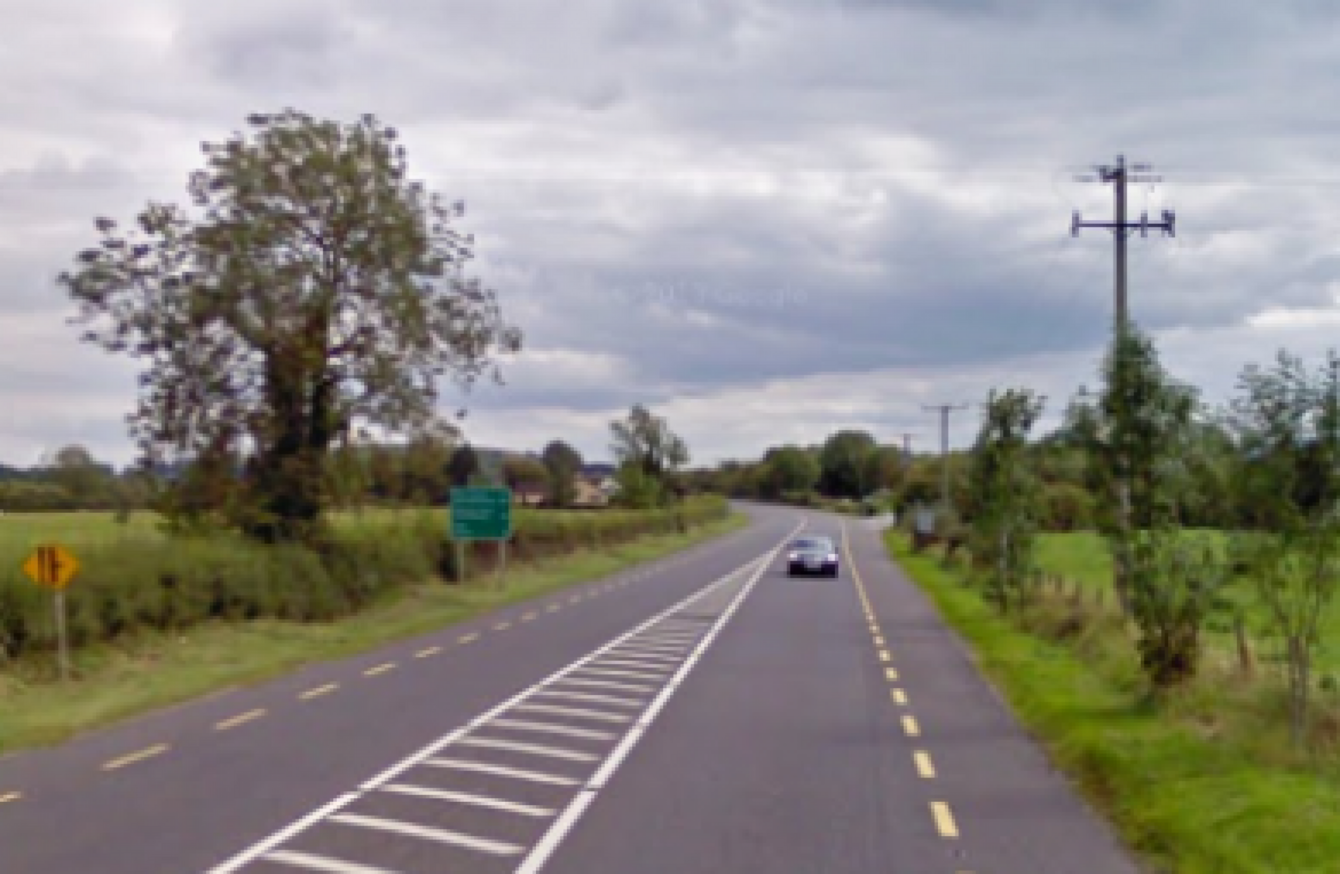 The N4 road.
Image: Google Maps
The N4 road.
Image: Google Maps
A THREE-YEAR-OLD BOY was seen on CCTV footage sitting on his father's lap before their car veered into the path of an oncoming truck, in a head-on collision that killed the father and son instantly, Limerick Coroner's Court heard yesterday.
After hearing harrowing evidence of the fatal crash, which occurred on 19 July 2016, a jury at the joint inquest returned a unanimous verdict of "unlawful killing" in respect of Alex Velocci, aged three. The jury reached a unanimous verdict of "suicide" in respect of Alex's father, Marco Velocci, (28).
Alex Velocci's devastated mother Josephine Power broke down in tears as her deposition was read in court.
The mother-of-two described in chilling detail, how, prior to taking their son in his car, Velocci "attacked" her with a knife in her kitchen as she made them breakfast.
"I tried to push Marco back. I kept saying, 'Marco, the kids, the kids'. Marco said nothing," Power said.
I want to add Marco had the knife on my throat. He didn't randomly try to stab me over the body. It was specific to my throat.
She managed to break the knife in the ensuing struggle.
She said: "When I was on the ground Marco started hitting me on my head. I had no energy left."
The heartbroken mother added: "I do remember Alex saying 'Daddy, don't hurt Mammy'."
Lying exhausted on the floor, Power said she could only look on as Velocci "walked away" with their young son.
"I lay on the floor, I had no energy. I heard the door of the car close. I only heard one door shut. I knew I had to get help. I knew Marco had taken Alex," she said.
The bodies of the father and son were discovered on the N24 just outside the village of Oola after their car had smashed into a cement truck.
Mum of two, Noelle Heffernan, from Dundrum, who had been in relationship with Velocci after he and Power had split up, said in her deposition, that Velocci had told her he wanted to get back with Power.
As his car drove along the N24 on the morning of the tragedy Velocci telephoned Heffernan, telling her he had stabbed Power, the court heard.
"He said to get yourself and the kids into your car and go and kill yourself – it's the only way (we) can all be together," Heffernan said.
She said she overheard Velocci tell his son they were going to meet Alex's pet dog Lucy, who died a few weeks beforehand.
"I heard him say to Alex, 'do you know where Lucy is gone, that's where we are going', and I heard a bang," Heffernan said.
There were a number of warning signs relating to Velocci's behaviour, in the weeks and days leading up to the tragedy, it was heard.
The former labourer and qualified carpenter had begun to suffer "panic attacks", and became increasingly paranoid about "Muslims taking over the world".
He told loved ones he feared Muslims were monitoring his phone calls and that Muslims wanted to "poison" his family's food.
It was also heard he was aching to get back into a full-time relationship with Power and their son Alex. Despite being separated, Velocci and Power had remained on good terms for the sake of their son. Prior to the tragedy they had talked about getting back together.
Power said she asked Alex what he thought about the idea of his parents getting back together, and that he had replied, "Happy, happy, happy".
The court heard Velocci had been a devoted dad.
Joan Velocci described her son as "hardworking" and "loyal". She said Marco and Josephine had been "childhood sweethearts".
Garda reports into the collision concluded Velocci's car "veered" across the N24 colliding head-on with a cement truck.
The driver of the truck "did all he could" to avoid the collision, the court heard.
Gardaí said the airbags in Velocci's car did not deploy on impact, which they said supported evidence that the car had accelerated and not decelerated in the moments before the crash.
The court heard CCTV footage showed Alex Velocci sitting on his father's lap as they drove along the N24 prior to the fatal incident.
"It's fortunate there weren't more fatalities…it's a very difficult situation, a very harrowing case for you to hear," Coroner John McNamara said.
Gardaí, the coroner, and the jury, expressed their sincerest condolences to both families.