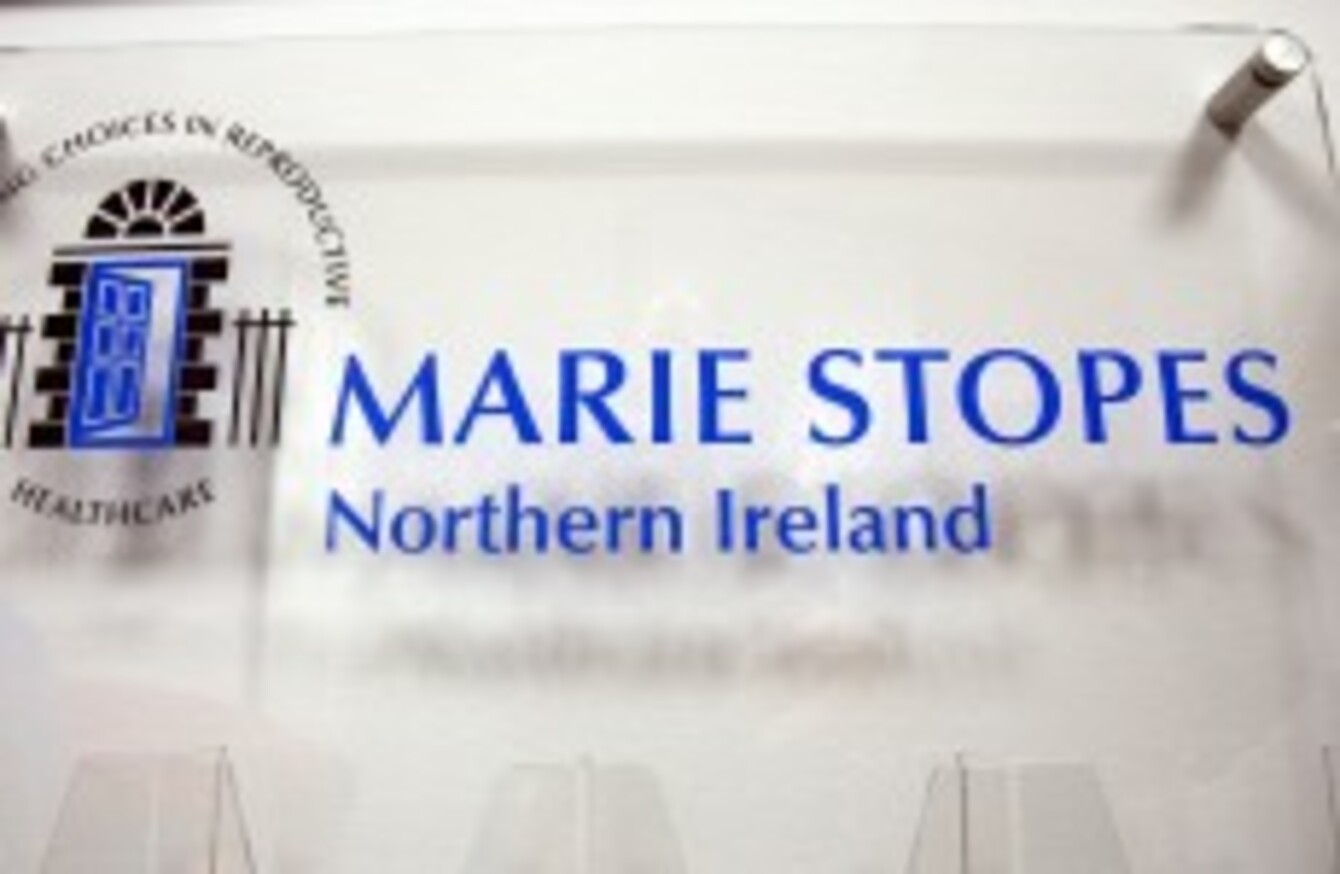 Image: Paul Faith/PA Wire/Press Association Images
Image: Paul Faith/PA Wire/Press Association Images
REPRESENTATIVES FROM THE Marie Stopes family planning and private sexual health clinic are to appear before the justice committee of the Northern Ireland Assembly in Stormont this afternoon.
Marie Stopes International (MSI) opened to much controversy in Belfast last year, offering a range of sexual health and family planning services including medical abortions up to nine weeks' gestation.
These terminations are only provided when the life of the pregnant woman is at immediate risk and/or if there is a long term or permanent risk to her physical or mental health, in line with the current legal situation in Northern Ireland.
Medical abortions are available to women who travel from the Republic but it has not been established whether any women from Irish State have travelled to the North for treatment at the Belfast clinic.
A spokesperson for Marie Stopes said that there are no plans to release any figures on the numbers of women visiting its centre in Belfast or disclose where they have come from, even if questioned by members of the Committee about this.
The opening of the clinic was met with protests and condemnation last October.
No figures
A spokesperson for Marie Stopes  told TheJournal.ie yesterday: "We will not be releasing any figures at all on the numbers of women visiting our Belfast centre, or where they have come from."
Appearing before the justice committee today will be the UK and Europe Director of Marie Stopes International, Tracery McNeill, Dawn Purvis (Northern Ireland Programme Director) and Dr Paula Franklin (Global Medical Director).
The appearance of MSI representatives comes in the week in which the issue of abortion in Ireland has been the subject of significant debate as the Oireachtas Health Committee holds three days of hearings ahead of expected legislation for the X Case.
The Northern Ireland health minister Edwin Poots said when the clinic opened last October that the facility would be monitored and regulated and said he was seeking legal advice on how to do this.
The spokesperson for MSI also confirmed that the organisation is appearing following an invitation from the justice committee. The meeting will begin at 2.30pm and will be streamed live here.