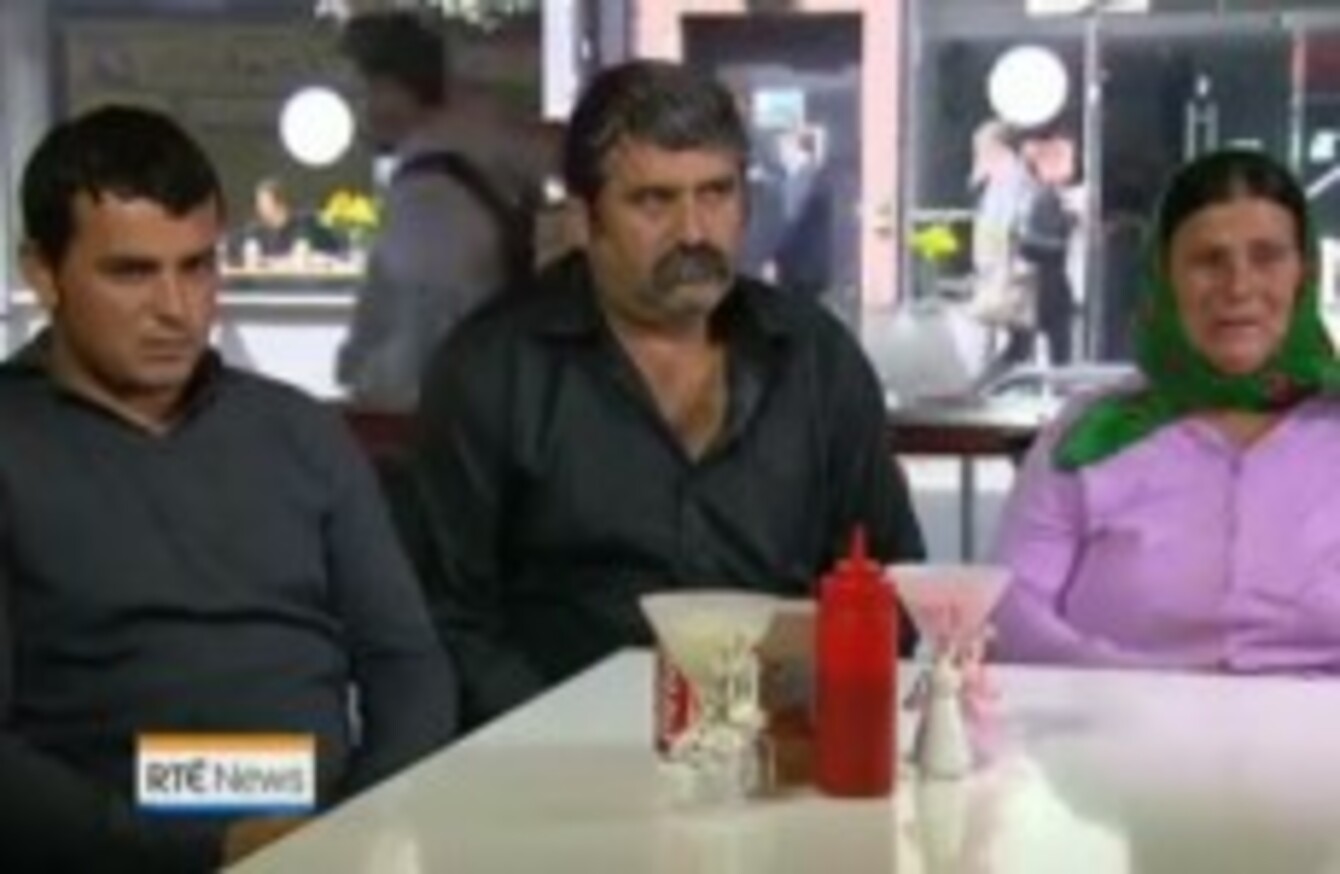 Marioara Rostas's brother, father and mother.
Image: Screengrab/RTÉ Six One
Marioara Rostas's brother, father and mother.
Image: Screengrab/RTÉ Six One
THE FAMILY OF murdered teenager Marioara Rostas has spoken of their "dreadful pain" over the 18-year-old's death.
The teenager, who had come to Ireland from Romania three weeks before her death, disappeared while begging at traffic lights in Dublin's south inner city centre in 2008.
Her body was discovered in the Dublin mountains four years after her disappearance. Today, a 35-year-old Dublin man who was on trial for her death was found not guilty of her murder, RTÉ reported.
"My heart aches for my family, for my girl who was killed," her mother told RTÉ Prime Time.
My heart aches when I cook and I see she is no longer here with us at the dinner table, never again in the family, and my children also cry after her and their heart aches, she was my good daughter.
Marioara Rostas's brother Dumitru also spoke of his pain at her loss, and of the circumstances surrounding her disappearance:
[A] pain, a dreadful pain deep down in my soul for the rest of my life; my sister and I were together at the roundabout to beg and in two seconds she was no longer there and she doesn't exist any longer… It's very painful.
The family moved to Ireland after her father Dumitru lost his furniture factory job in Romania, and have since moved back to Romania.
He told Prime Time that that he does not condemn the Irish people for what happened to Marioara, but if he had thought his child would have come to harm, he would never have travelled here:
I do not condemn all the Irish people, because these people didn't do me anything wrong, when I came to beg – people helped us and they gave us money, so I don't condemn all the people in Ireland, I condemn the criminal who killed my daughter without doing anything wrong to him, she didn't know him and I'm sorry that if I knew this was going to happen, I would have never come, I would have rather died at home than to come to Ireland if I knew that  my daughter was going to be killed here in Ireland…that's all.