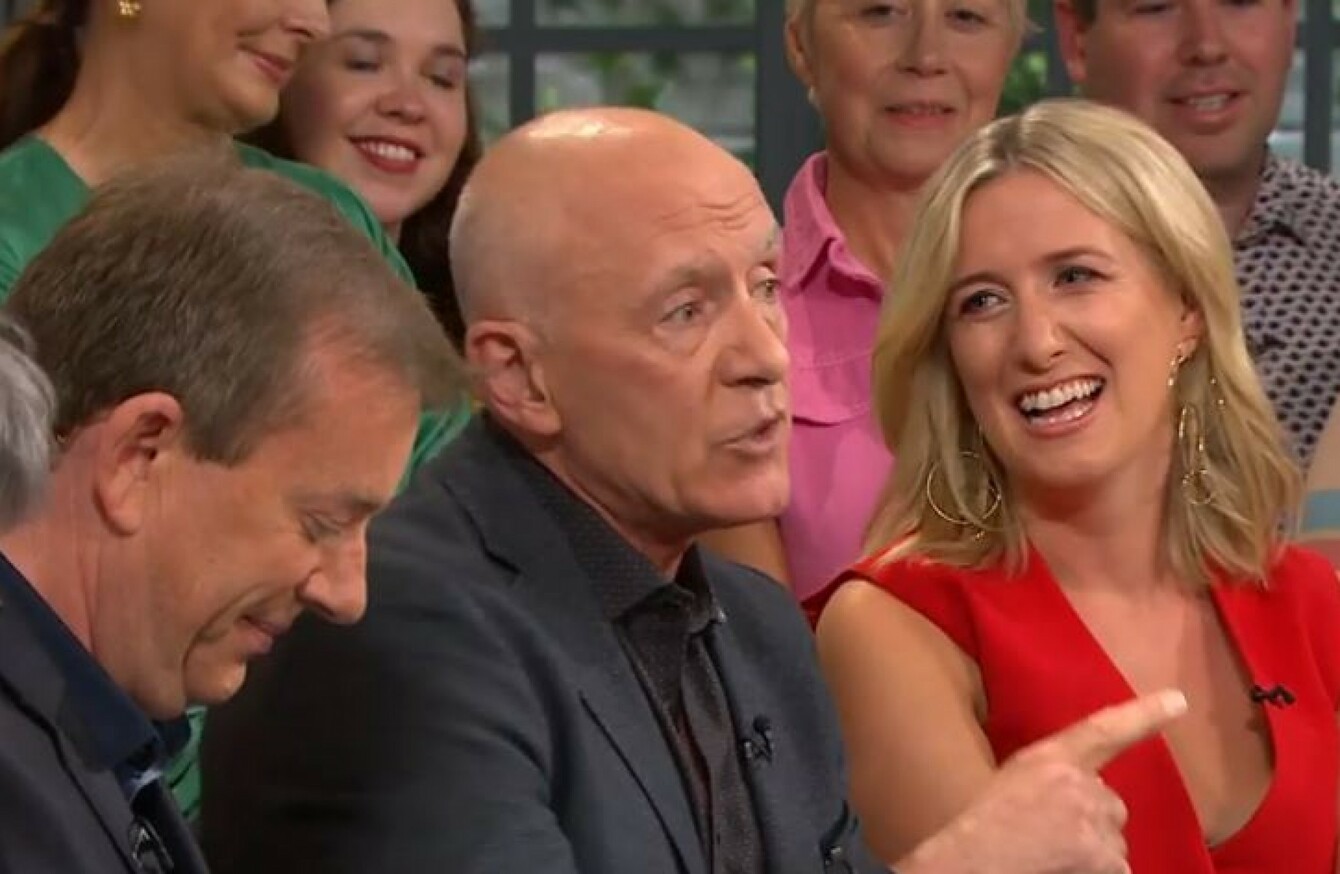 Cagney with co-hosts Alan Hughes (left) and Ciara Doherty (right) on today's show.
Image: Virgin Media One
Cagney with co-hosts Alan Hughes (left) and Ciara Doherty (right) on today's show.
Image: Virgin Media One
BROADCASTER MARK CAGNEY signed off his final episode of Virgin Media One's Ireland AM this morning, after 20 years presenting the popular breakfast show. 
There were emotional scenes in Ballymount as colleagues grouped around to pay tribute to the presenter.
Co-presenter Ciara Doherty described Cagney as a "leader, mentor and an advisor and, most importantly, a friend to everyone here in studio this morning". 
"We know you at home feel the very same," she said, adding that he was a "professional and a complete gentleman". 
Highlights from his time on the show were also played, with long-time co-host Alan Hughes saying he'd been privileged to have worked with Cagney.
"We are friends for life," he said. 
Earlier this month, Virgin Media Television announced the broadcaster would be stepping down. 
He began presenting the breakfast show in 1999, and described his time on the show as "one of the great privileges of my life, professionally and personally".
"Over the twenty years, Ireland AM has become part of the Irish broadcasting landscape, an institution even, which has stitched itself into Irish daily life," he said at the time.
Every day I met someone new, and I learned something new and I did it in the company of people I admired and respected, what more can anyone ask from a job? 
This morning, Cagney paid tribute to Doherty, Hughes and the other co-hosts over the years, including Amanda Byram, Claire Byrne and Maura Derrane, as well as those who worked behind the scenes on the show.
"The most important people are the ones at home who are watching," he said. "You've been making us feel welcome for 20 years."
Bill Malone, Director of Content at Virgin Media Television described Cagney as "a giant of Irish broadcasting and a "staple in Irish viewers' homes each morning".
"He will be greatly missed by both viewers and colleagues alike and I wish him all the best for the future," Malone said. 
Tributes were also paid to Cagney from around Irish media this morning.