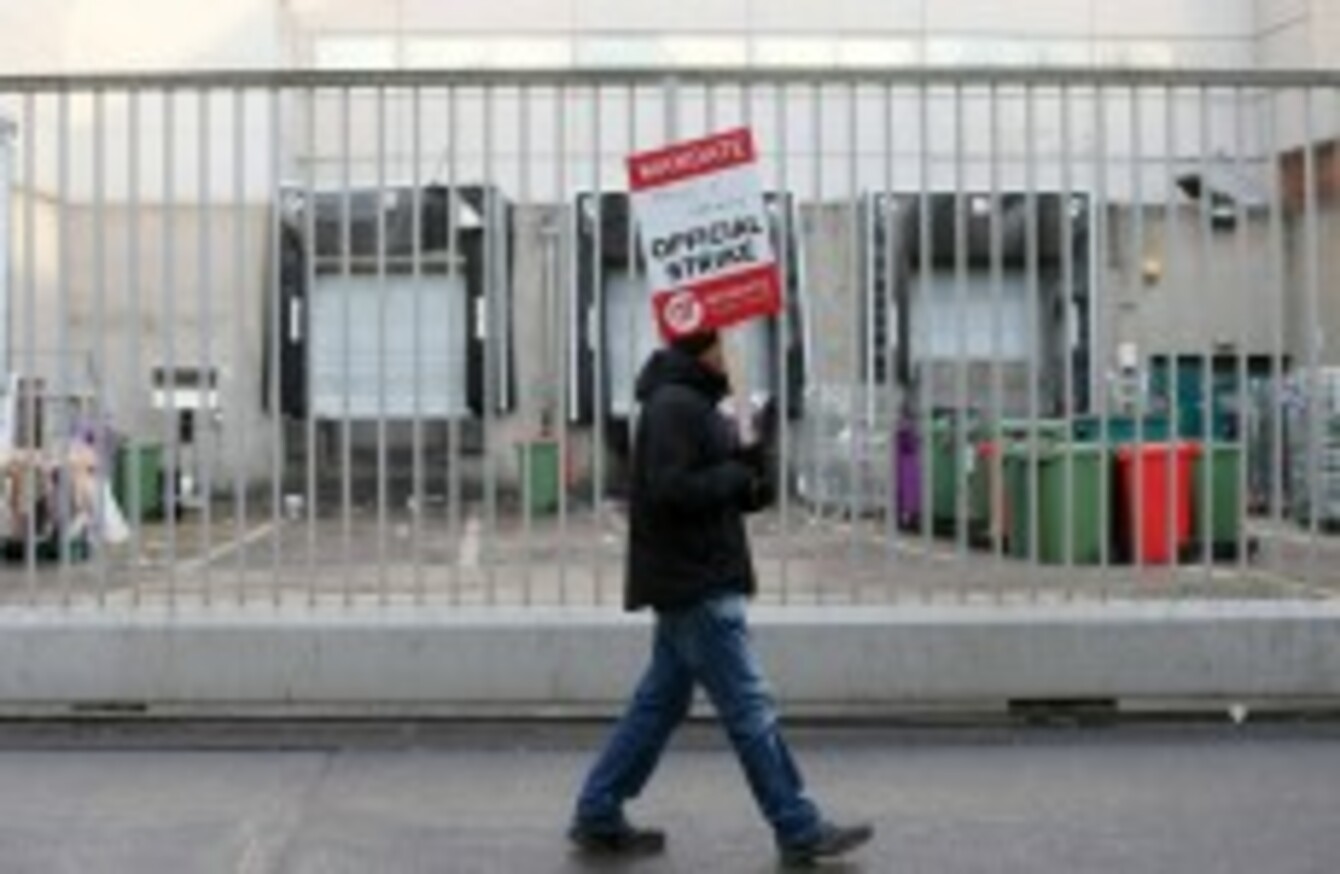 A striker at the delivery entrance to M&S on Dublin's Mary Street last weekend
Image: Photocall Ireland
A striker at the delivery entrance to M&S on Dublin's Mary Street last weekend
Image: Photocall Ireland
UNIONS AND MANAGEMENT at Marks & Spencer will attend an emergency Labour Court hearing today in a bid to reach a resolution to the dispute over changes to the company's pension scheme, and avoid a further one-day work stoppage planned by workers for next Friday.
Members of Mandate, which represents over 2,000 M&S workers around the country, and SIPTU, which has about 14o staff members at the retailer's stores in Dublin, agreed to attend the hearing after negotiations at the LRC on Wednesday.
The majority of the 17 M&S stores around the country were closed on Saturday as the first of three planned one-day work stoppages took place. The second strike, planned for yesterday, was called off following Wednesday's talks, and, while the third day-of-action, planned for next Friday, hasn't been taken off the table, it's hoped progress can be made towards a resolution at the Labour Court today.
Workers voted overwhelmingly in favour of going on strike after the company closed the employee defined benefit pension scheme on 31 October. Marks and Spencer is also proposing to cut employee pay in a range of areas, including the elimination of the Christmas bonus usually paid to workers and a reduction in the Sunday and public holiday premium.
SIPTU organiser Neil McGowan said that the while union reps had been consistently available to enter negotiations, the decision by management to attend the Labour Court was a positive development.