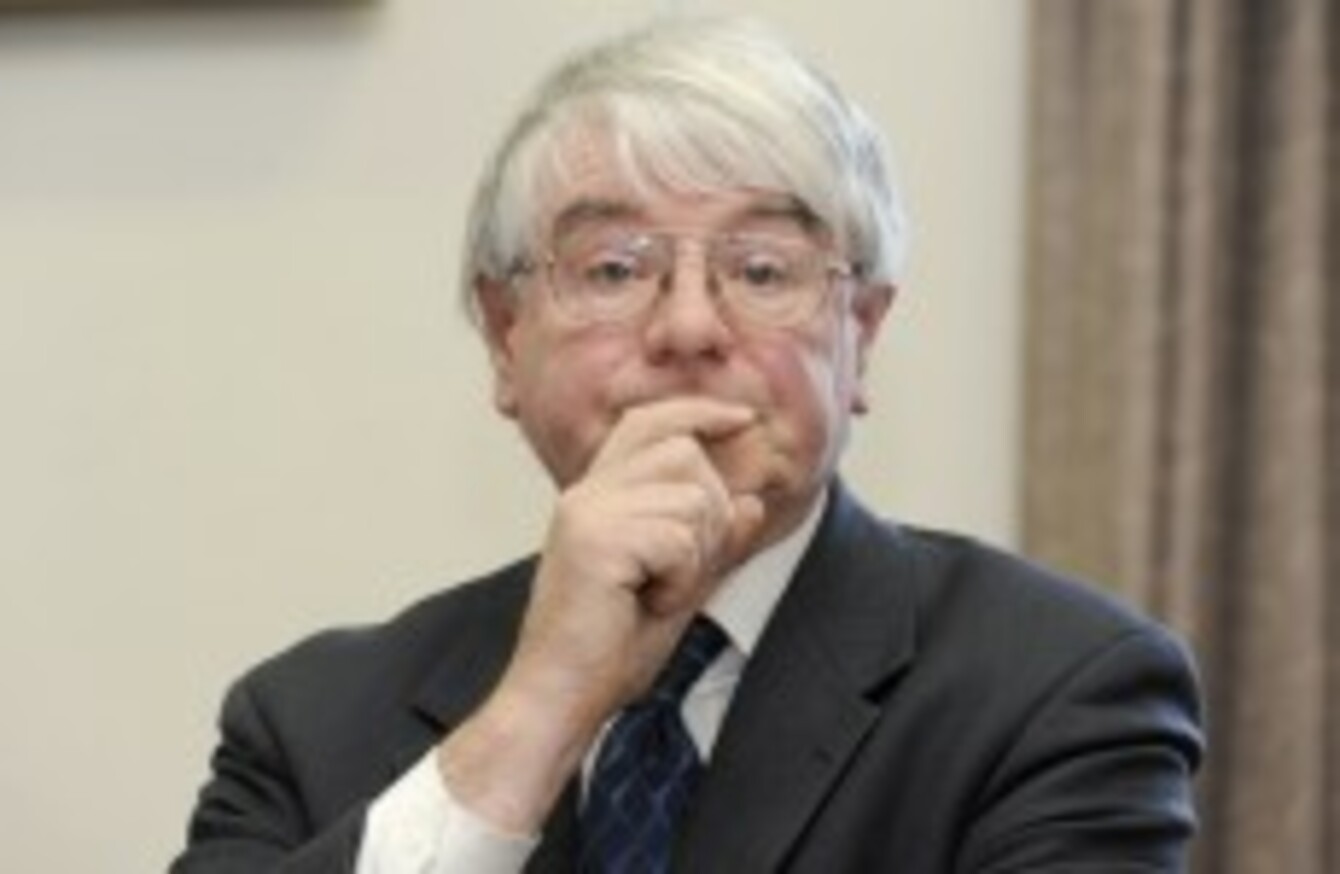 Dr Martin Mansergh.
Image: Sasko Lazarov/Photocall Ireland
Dr Martin Mansergh.
Image: Sasko Lazarov/Photocall Ireland
FORMER SPECIAL ADVISER on Northern Ireland, Dr Marin Mansergh, has challenged Gerry Adams on his comments yesterday that his party was responsible for repeal of the Government of Ireland Act, which partitioned Ireland.
Speaking on RTÉ's This Week programme yesterday, the Sinn Féin leader said "in the Good Friday Agreement negotiations we negotiated an end to the Government of Ireland Act and the Government of Ireland Act used to claim for the British jurisdiction of the entire island".
He went on to say that the Irish government of the time "would not tackle the British government" on the act.
Responding to the claims, Mansergh said former Taoiseach Albert Reynolds made it clear that the act would have to be on the table and raised it "forcefully" at his first meeting with the British Prime Minister John Major.
"In the Framework Document, which set out an outline for negotiating an agreement as envisaged by the two Governments, shortly after the change of government here, the British Government committed itself to replacing the Act either by amendment or repeal. This was at the behest of the Irish Government," he said. "The demand, which was acceded to, was maintained right up to the Good Friday Agreement and was never taken off the agenda."
He said most of the detailed constitutional negotiation was done directly between the two governments, though parties were informed and given the opportunity to make an input.
"While it may suit Sinn Féin to attempt to rewrite history and revise their role in a range of events, Deputy Adams should be generous enough to acknowledge that it was possible to achieve success in the peace process and in achieving a balanced constitutional accommodation, precisely because Irish governments of the period were prepared to push issues like this out of their own conviction," he added.
"Deputy Adams' memory of some of these issues may be faulty, but thankfully for the purposes of historical record, there were many others involved in the negotiations who remain committed to accuracy in describing how progress was achieved."