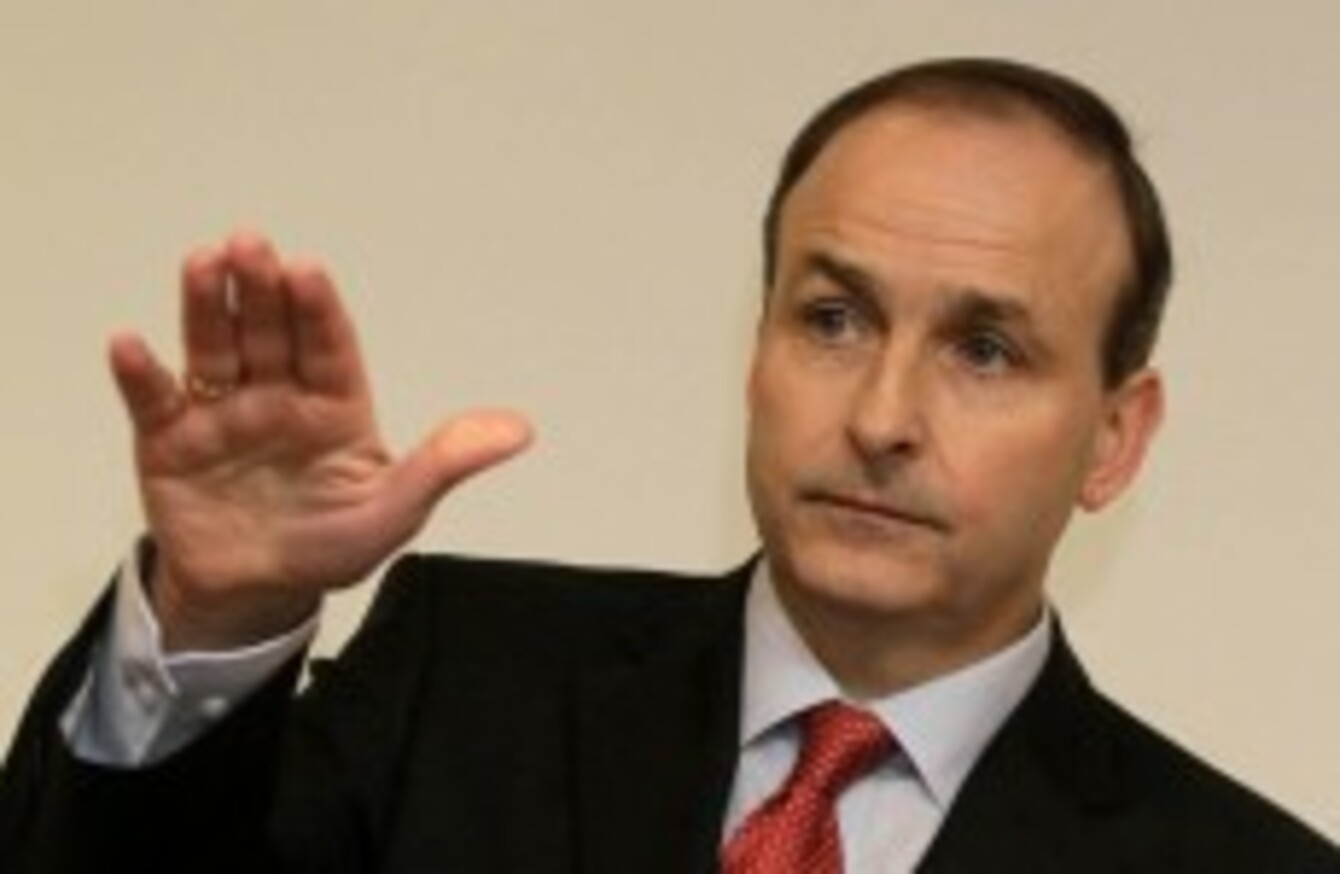 Image: Niall Carson/PA Archive/Press Association Images
Image: Niall Carson/PA Archive/Press Association Images
THE FIANNA FÁIL leader Micheál Martin has said there are only weeks left to solve the euro crisis and has criticised France and Germany's handling of the problems in the eurozone saying they have done more harm then good.
His comments have come amid reports that the eurozone's two largest economies are now split on whether the European Central Bank (ECB) should intervene in the crisis.
With the bond markets in turmoil and the cost of borrowing in Italy soaring there is concern that even yields on bonds issued by the likes of France, Netherlands and Austria have also climbed.
Reuters reports that France is calling for the European Financial Stability Fund (EFSF) to have a banking licence which would allow it to borrow from the ECB and give it extra firepower to fight the crisis but this is opposed by Germany.
Speaking on Morning Ireland, Martin was highly critical of Frame and Germany's role in the whole issue, saying:
To a large extent a development has taken place which I think has been injurious to the future of the European Union whereby Germany and France have been allowed take centre stage and it hasn't worked.

And some of their pronouncements over the last 12 months have actually damaged and made the crisis worse.
He went on to say that there was "only weeks" to solve the crisis and that any further solution would have to come on a "euro-wide basis" and not just on a "French-German axis basis".